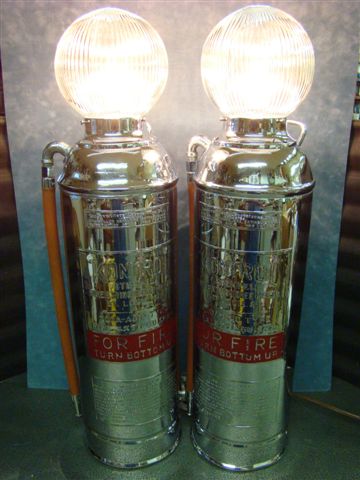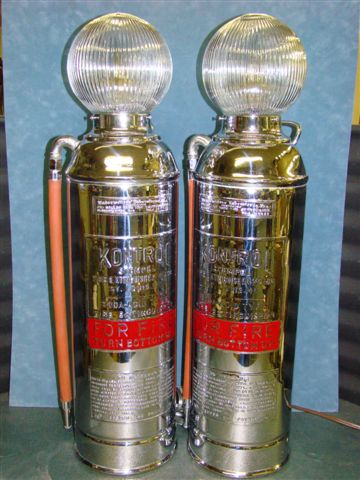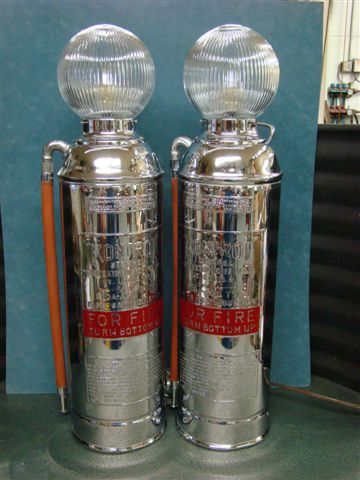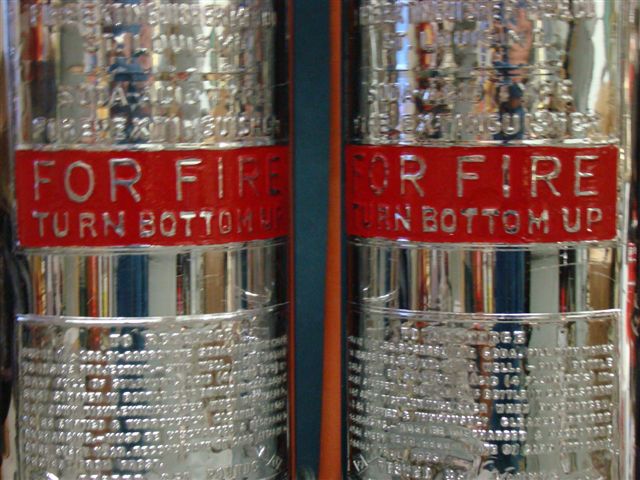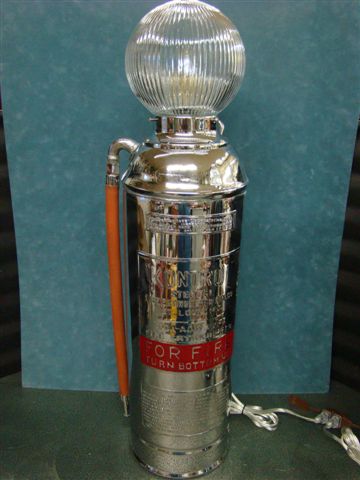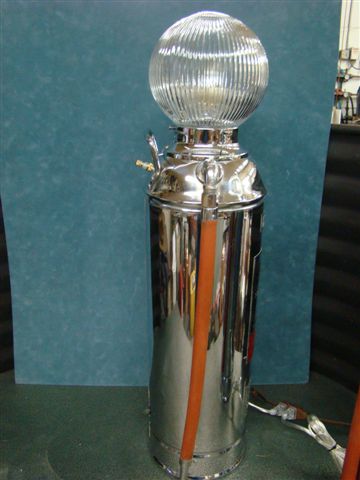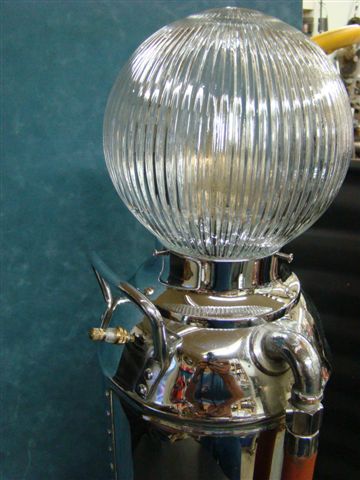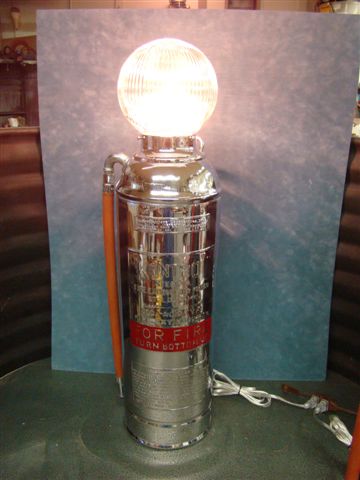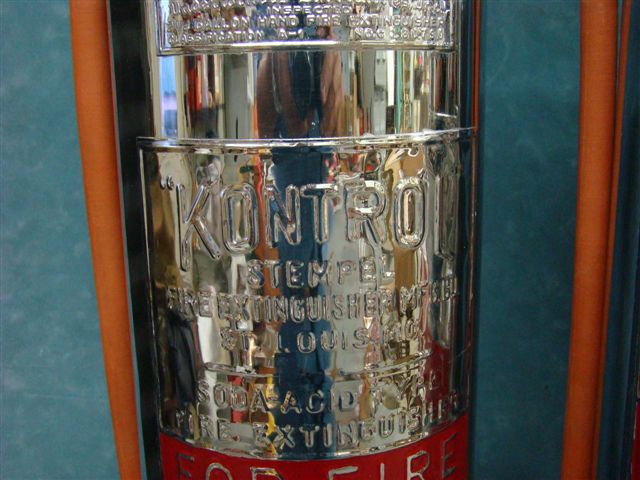 Pair of Kontrol Chrome Plated Fire Extinguisher Lamps made from matching
original soda acid fire extinguishers as manufactured by the Stempel Fire
Extinguisher Mfg. Company of St. Louis, MO. These lamps measure 28" high and
utilize UL listed electrical components. The bulb size is 40 watt and they
come with a rear mounted rotary on/off switch's as seen in photos. These
extinguishers are original and show minor dents and imperfections because of
there approx 50 plus years of age.