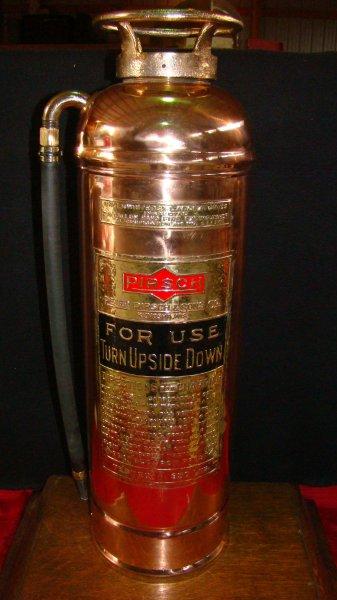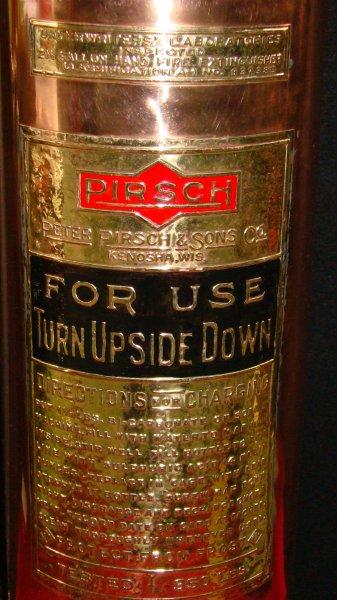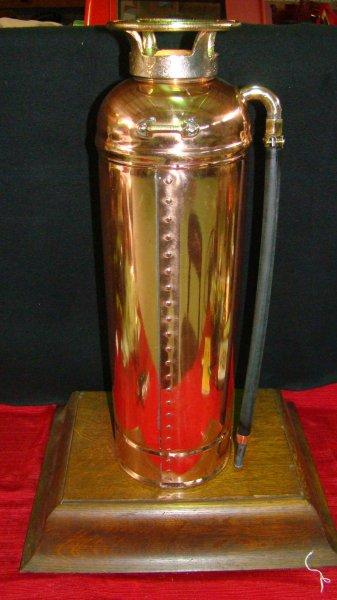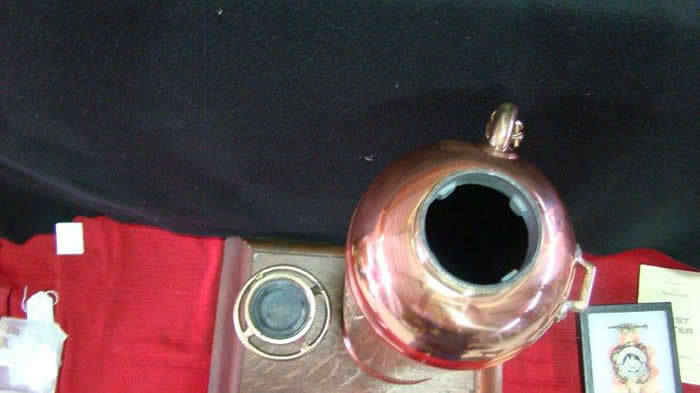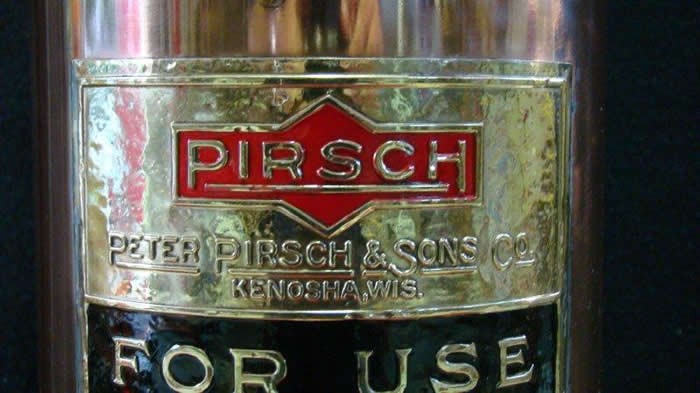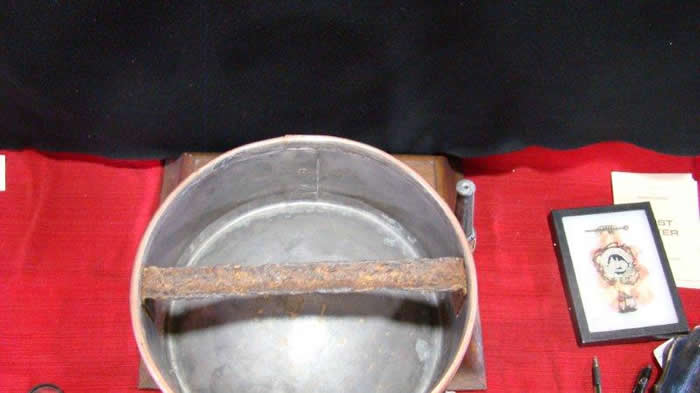 Original Peter Pirsch Restored 2 1/2 Gallon Soda Acid Copper / Brass Fire
Extinguisher. Manufactured by the Peter Pirsch Corp. of Kenosha, Wis. This
Exempt extinguisher has been professionally buffed, color hi-lited, and
lacquered. It does not have the inside acid bottle or holder any more. It is
very clean condition as seen in photos.