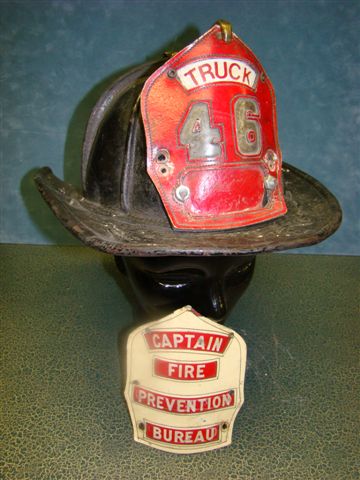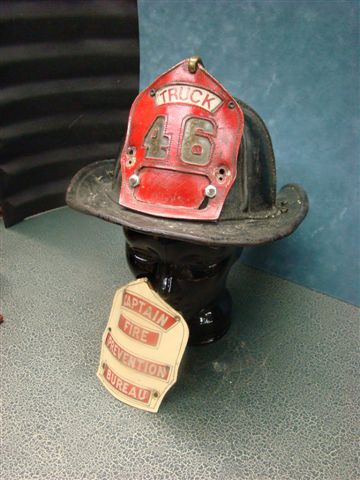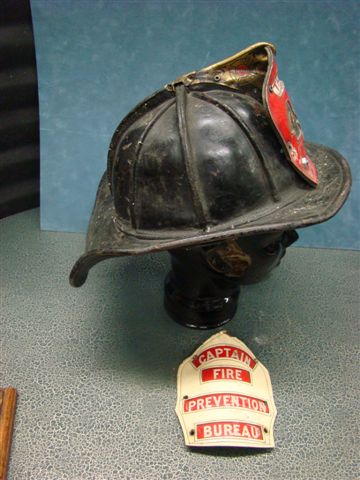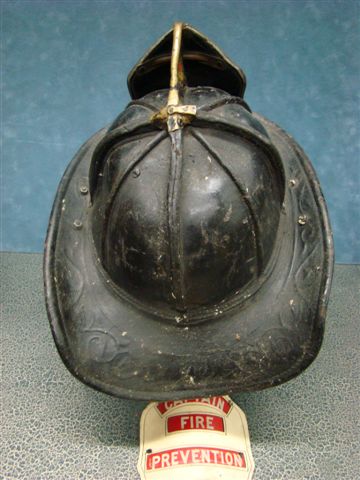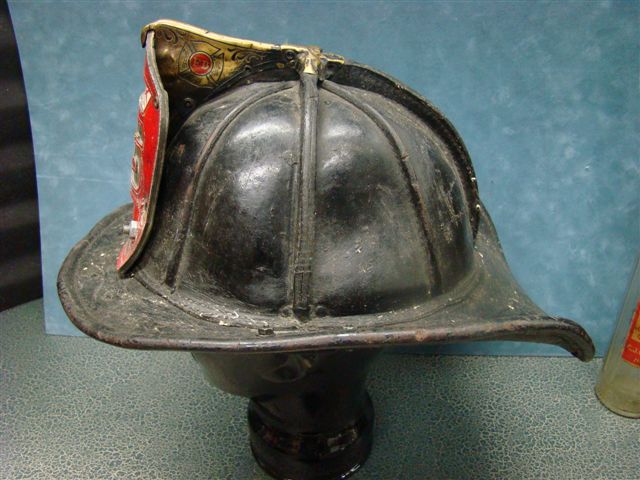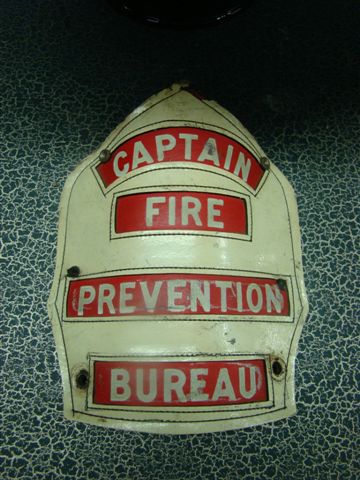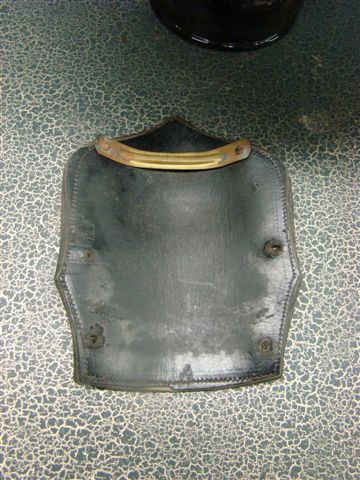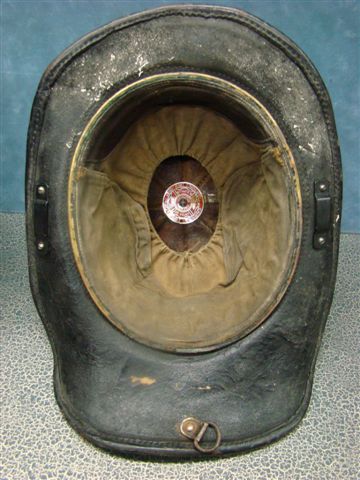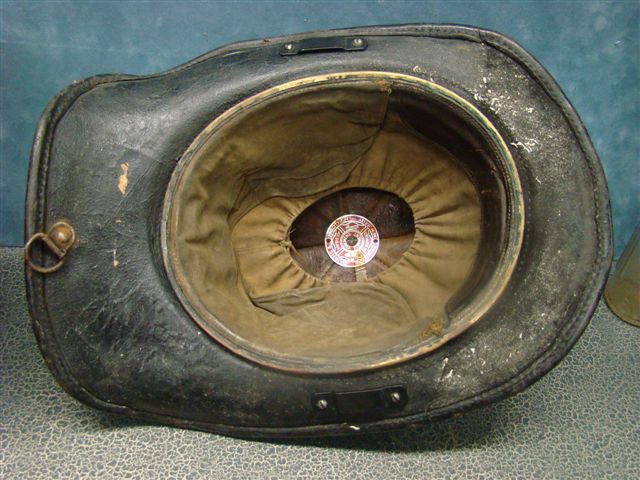 Original Chicago Fire Grouping from a retired Chicago Fireman's estate.
It includes the fireman's original Cairns leather fire helmet, his Chicago
Fire Prevention Shield, and a original Chicago Fire Truck "46" leather
front. This firefighter came on the job in the early 1950's and retired
after the "Strike" at which time he was assigned to the inspection bureau.
He participated in the "Green Hornet Trolley Car" tragedy and the more well
known "Our Lady Of Angel's" School Fire Tragedy. This information provided
by his nephew. I have attached the "Truck 46" shield, it match's the
existing original bolts, still in the helmet.