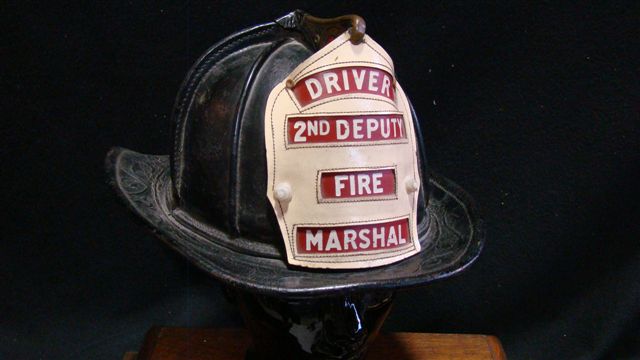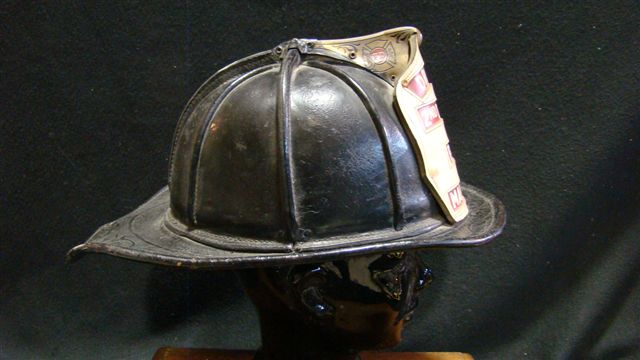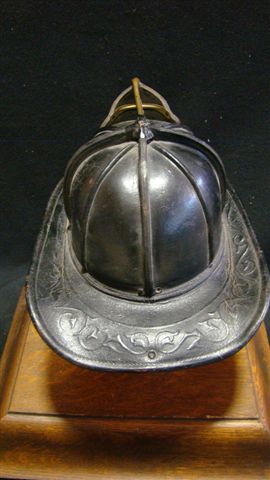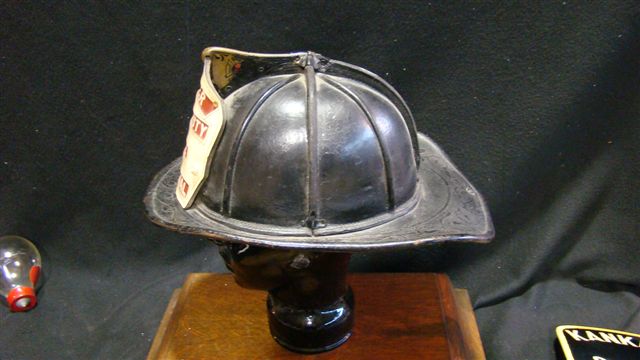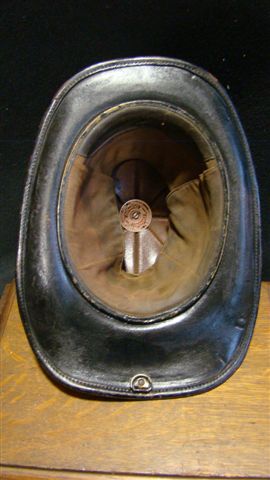 This a original CFD (Chicago) Cairn's Leather Fire Helmet with a CFD's
leather front marked "Driver 2nd Deputy Driver", "Fire Marshal". AS per
photo's this helmet is in good original condition. Appears to be 1950-60's
vintage. Chicago Leather Fire Helmets with shields are difficult to find.
This one was picked up at the recent CFD Fire Academy Show. Please contact
me with any other questions.