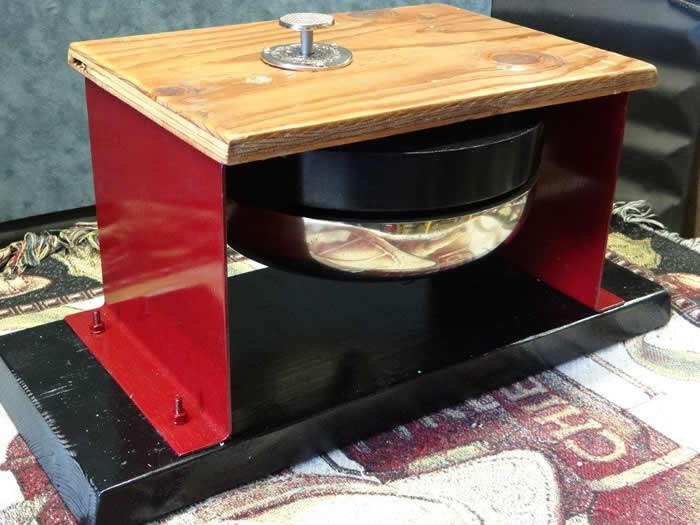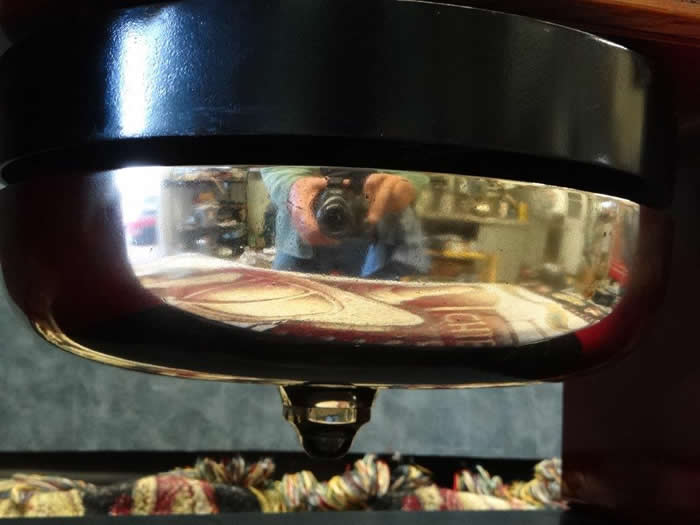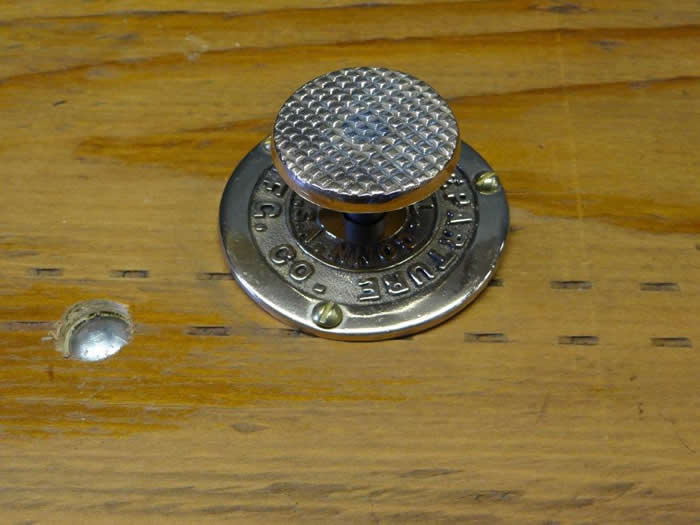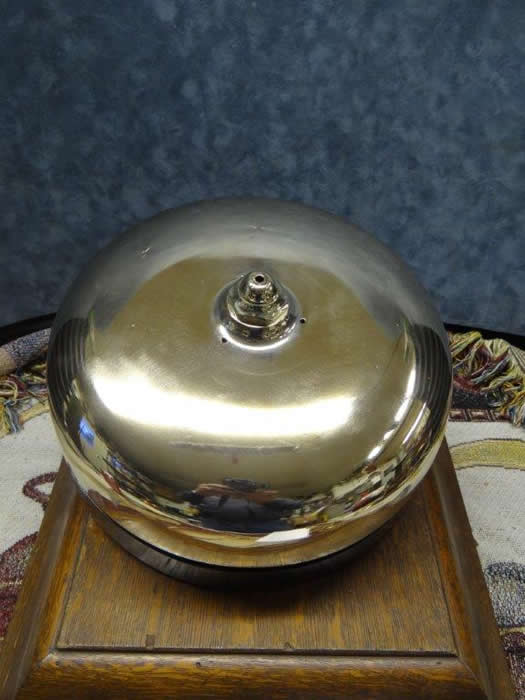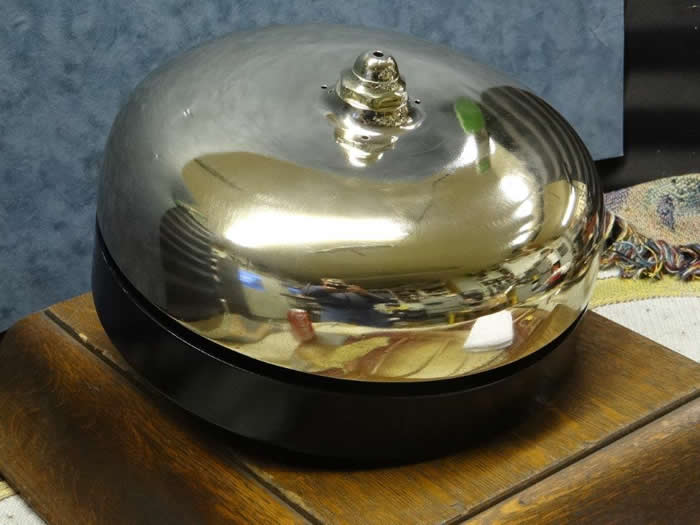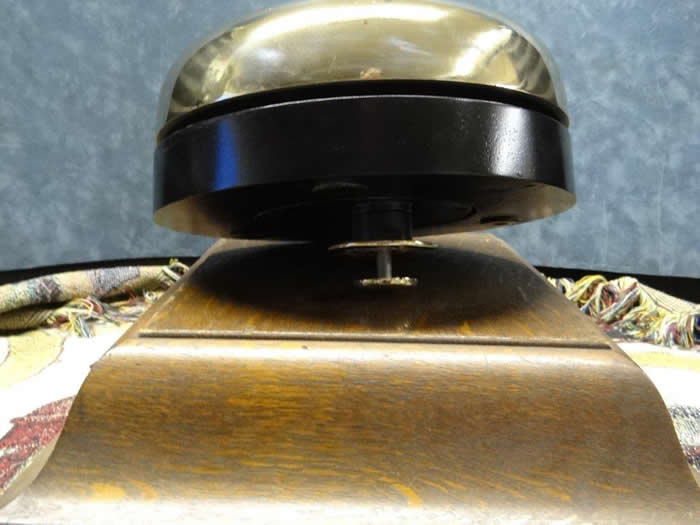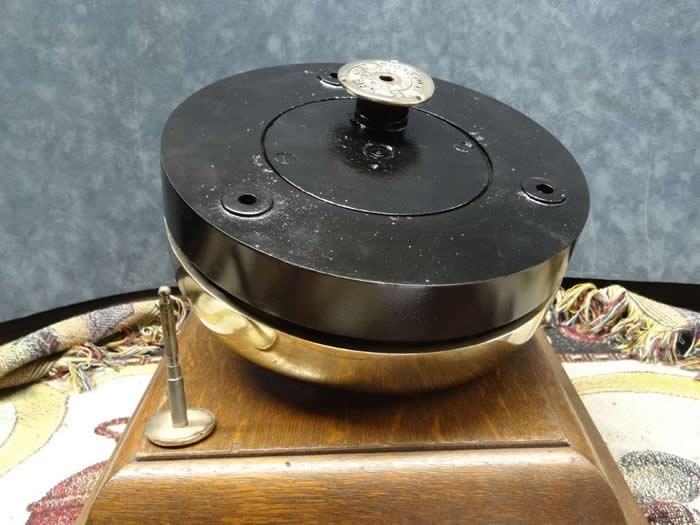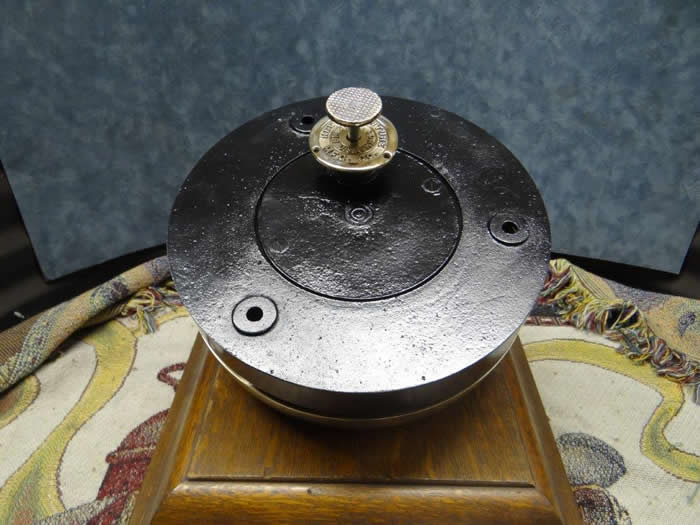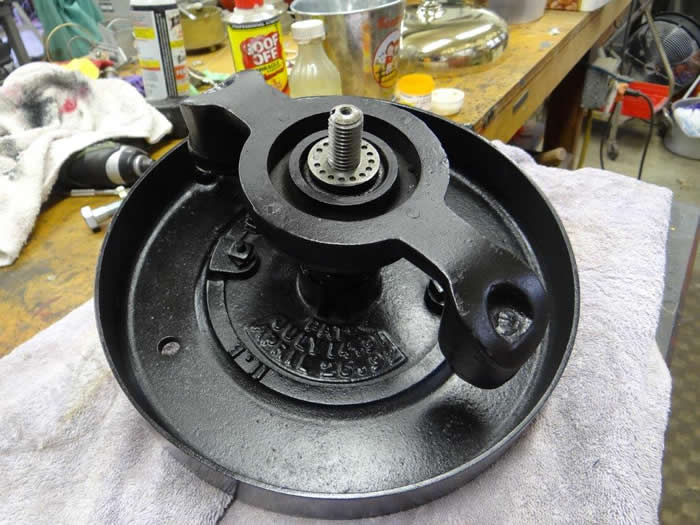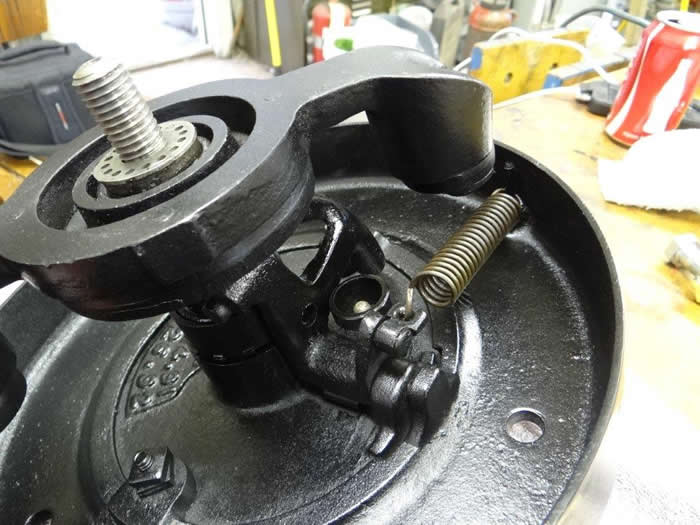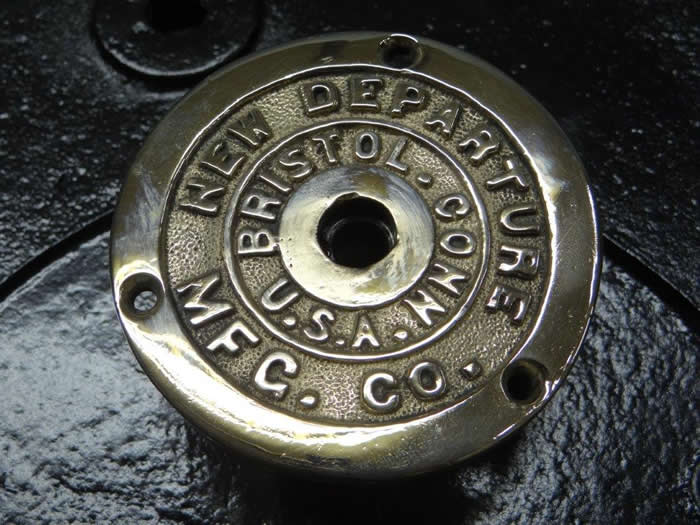 New Departure Rotary Foot Actuated Early Brass Fire Apparatus Bell. This bell would be installed under the floorboard or foot deck with the actuating pedal extending up thru the floor.
It measures 11 1/2 inches in diameter and 8 inches in height including the pedal. It is complete with the foot pedal & floor flange. The bottom & working mechanism is cast iron and shows little wear.
It was originally plated but most of it was removed by previous owner. It has been cleaned, buffed, polished, and the steel parts repainted as seen in photos.
It was manufactured by the New Departure Bell Company of Bristol, Conn. The last patent date is April 26th, 1892.
It is in great operating condition and we can send a sound recording if requested.