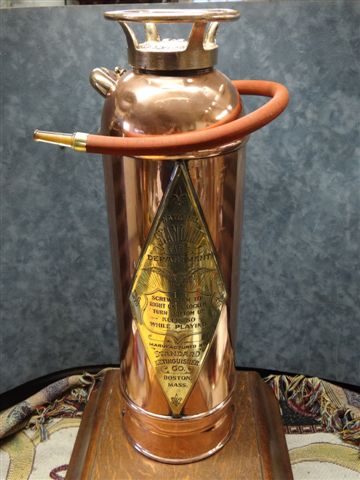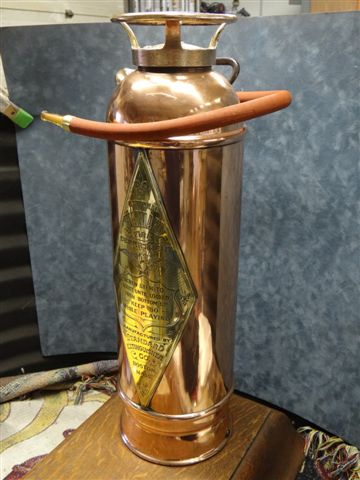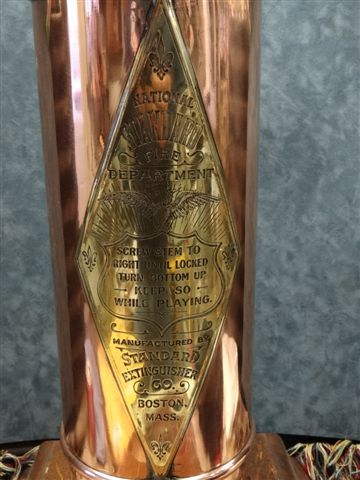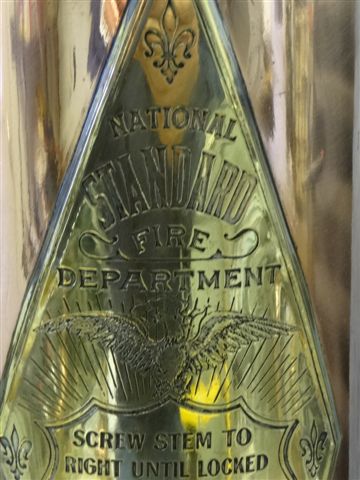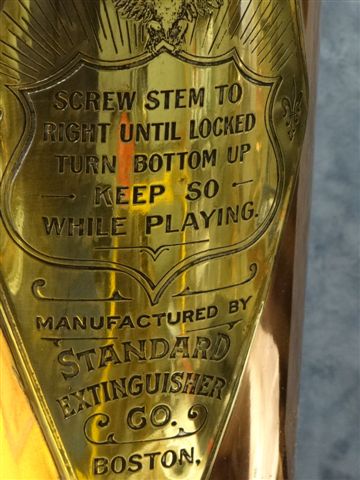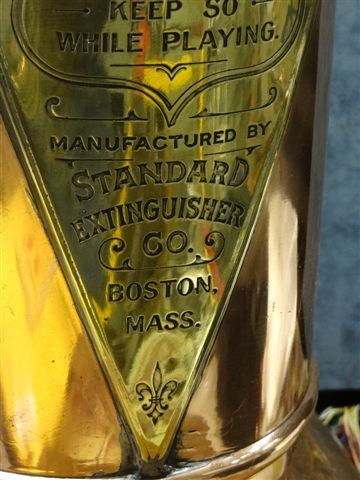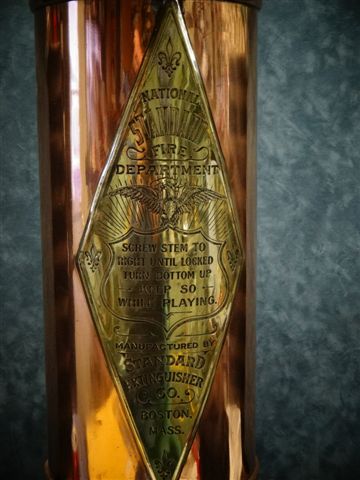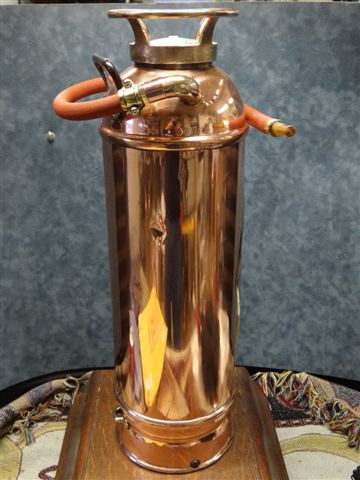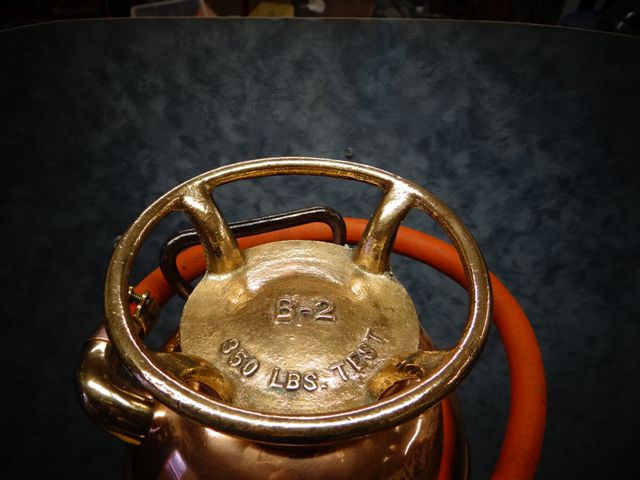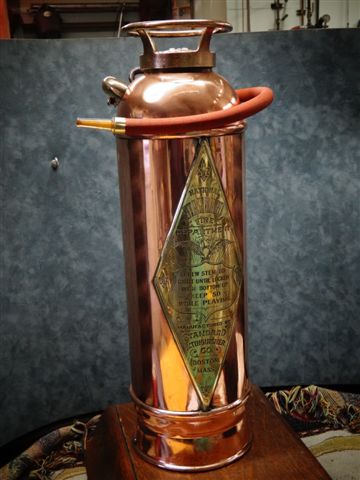 "National Standard Fire Department" Vintage Soda Acid Fire Extinguisher manufactured by the "Standard Extinguisher Co. of Boston, Mass.".
This a really heavy constructed copper fire extinguisher with a very well done and great detail brass front plate Depicting a "Eagle" with it's wings at full spread.
This front plate is also of very heavy construction and quite detailes as seen in photos.
This extinguisher has been cleaned, buffed, and lacquered. It measures 24 inches high x 7 1/2" inches in diameter.
It does not have the original hose on it but is furnished with a glass acid bottle & cage.
There are a number of small dents in the soft copper tank as typical with these early extinguishers.
List Price----------------------------------------------------------Please contact us