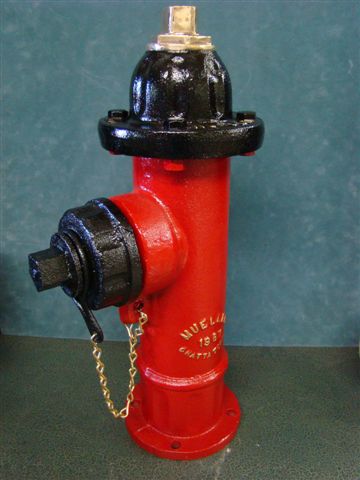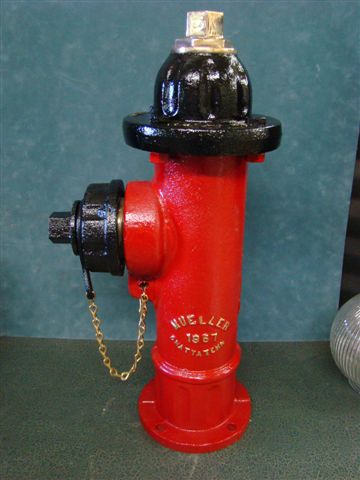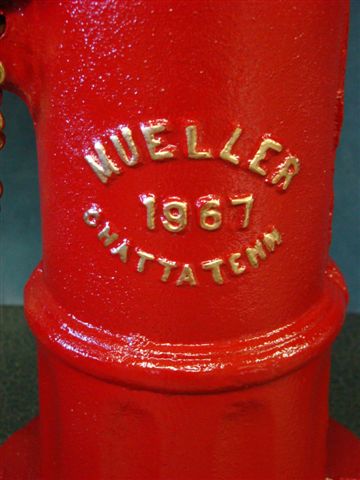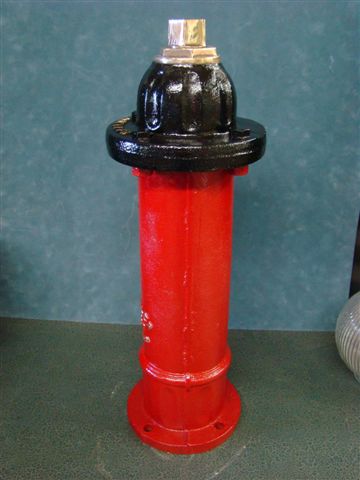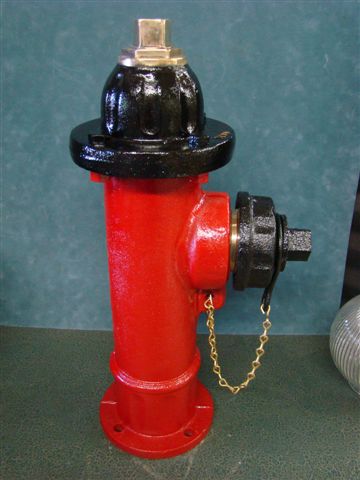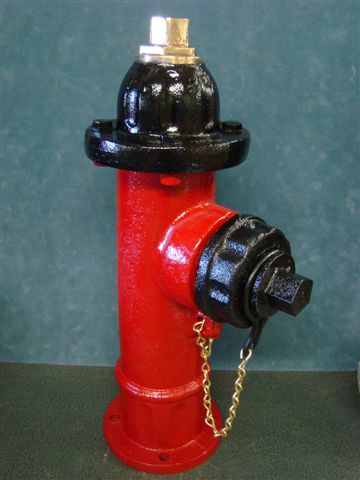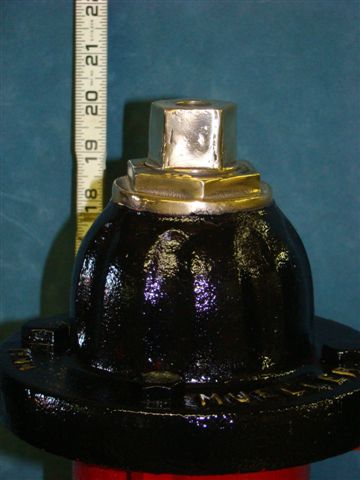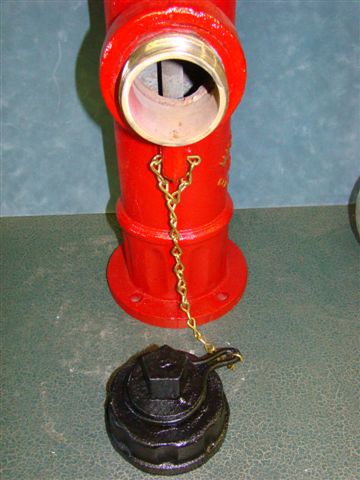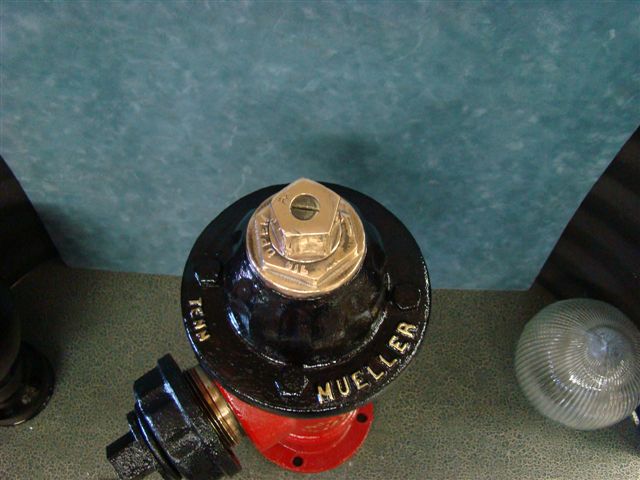 Mueller Small Version Hydrant, single 2 1/2" port, dated 1967, measuring
20 3/4" high x 4" pipe size x 7" dia. base. This has been sand blasted,
primed, & coated with 2 coats of Rustoleum
Industrial coating. These are ideal for in the den display and very hard to obtain.
List Price-------------------------(Please contact us for Price).