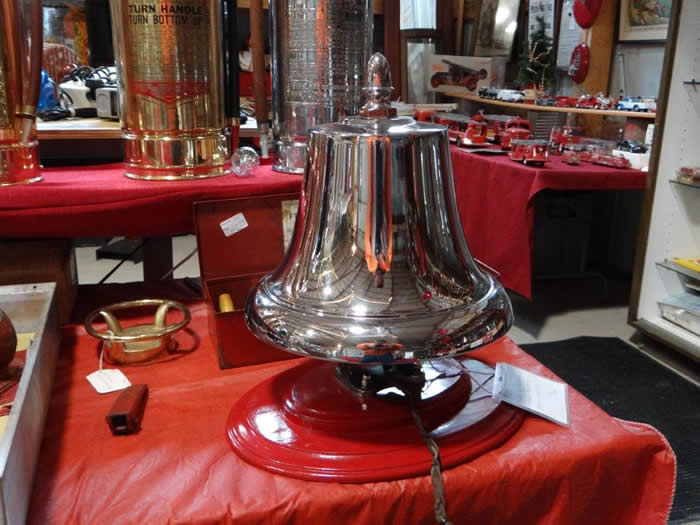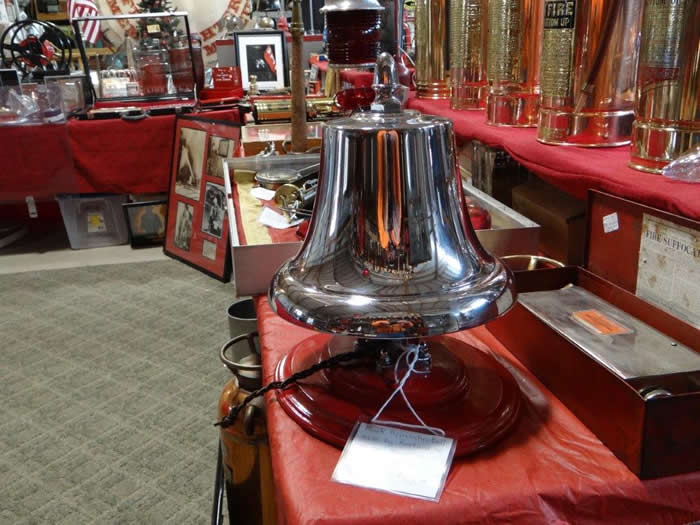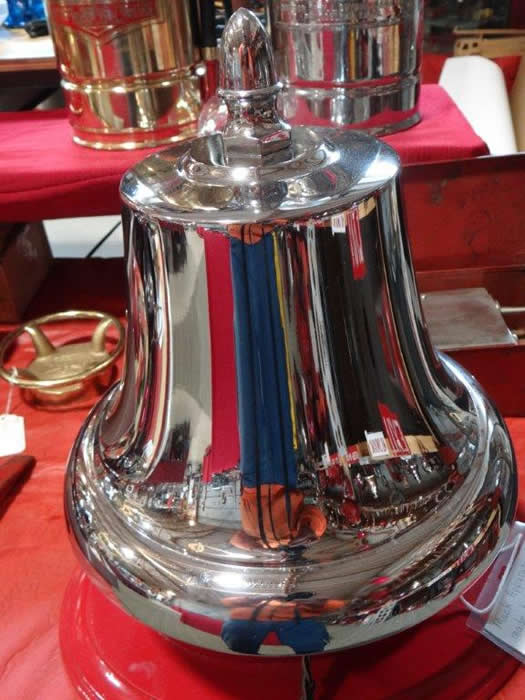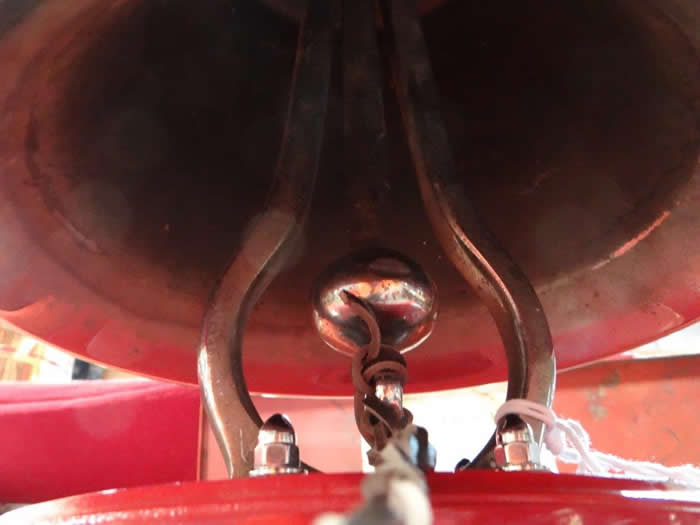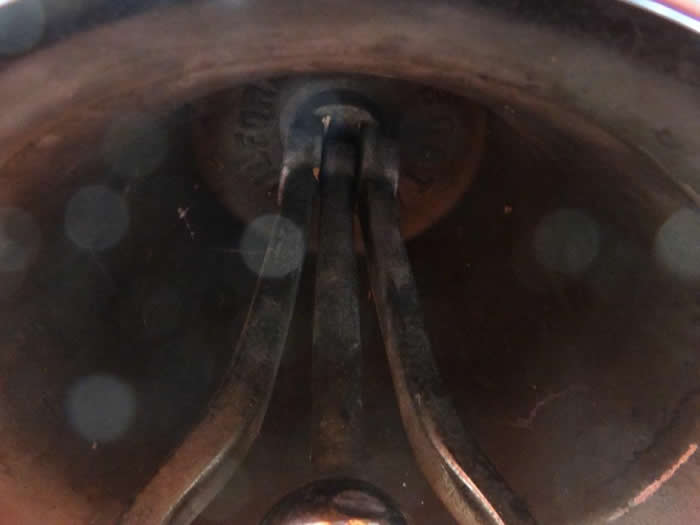 Mack Fire 12 inch Rostand manufactured Fire Apparatus Bell with vertical mounting stand. It is was originally on a Chicago Fire Engine.
It is mounted on a red wooden base measuring 16 inches x 12 inches. The bell i measures 12 inches in diameter and stands 15 inches in height.
The mounting base is a 4 hole measuring 3 3/4 inches x 3 inches. This Vintage Bell is set up for a Memorial Bell or can be removed from base and installed back on a Fire Apparatus.
It is in very clean condition as seen in the photos with a few "in service" marks.