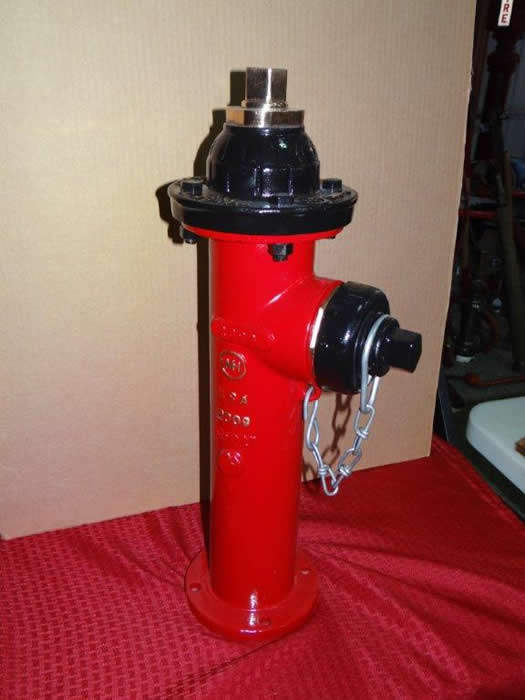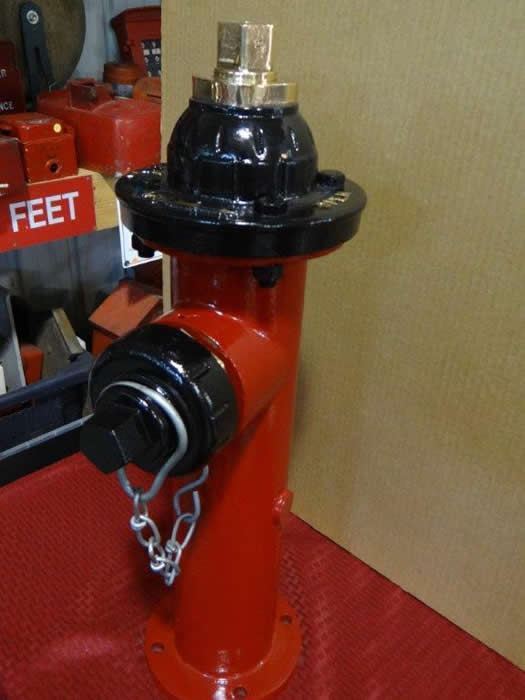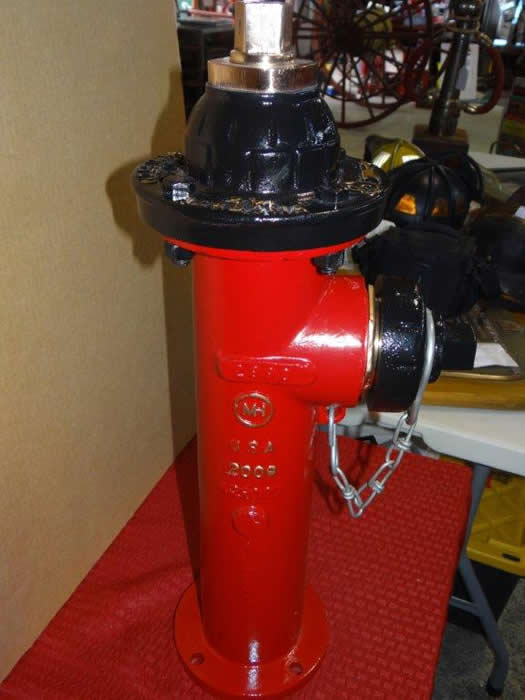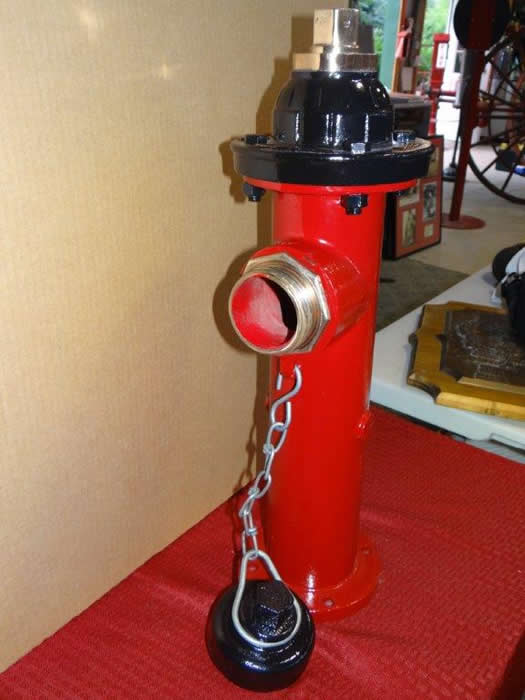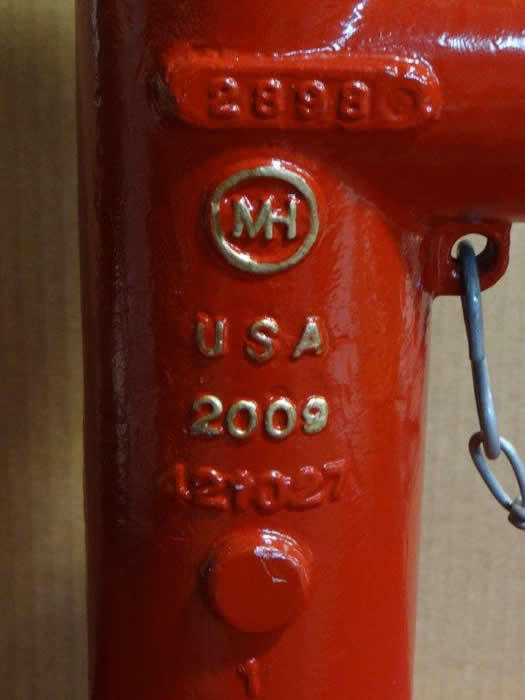 This is a MH Small Flush Hydrant dated 2009 that has been cleaned,
re-painted, brass buffed, and color hi-lited. This unusual small size
hydrant measures 24 inches tall x 4 inches in diameter. It is perfect for
the "Firefighter's Man-Cave". It was manufactured in Anniston, Alabama.
These are very hard to find and this one is in great condition. These are
for display only and do not include the below ground valve section.