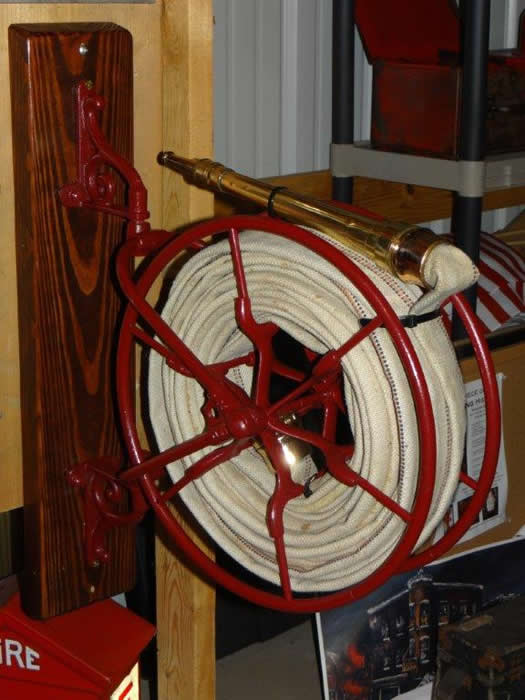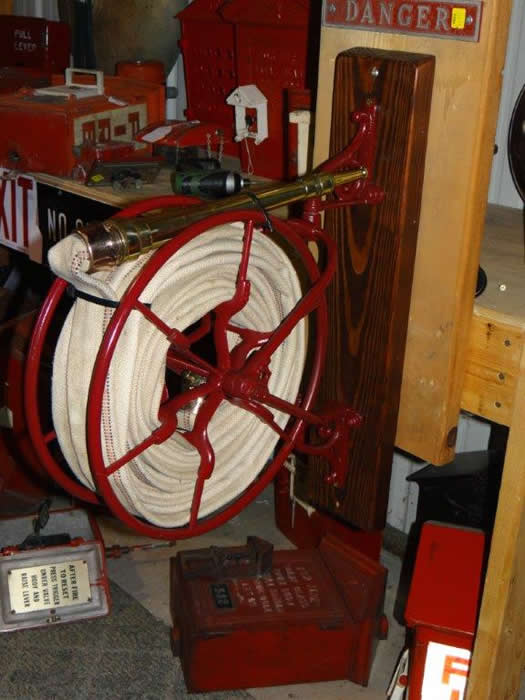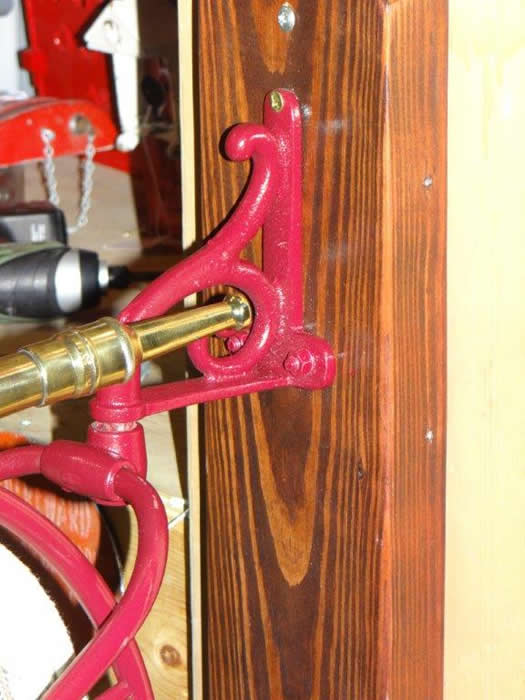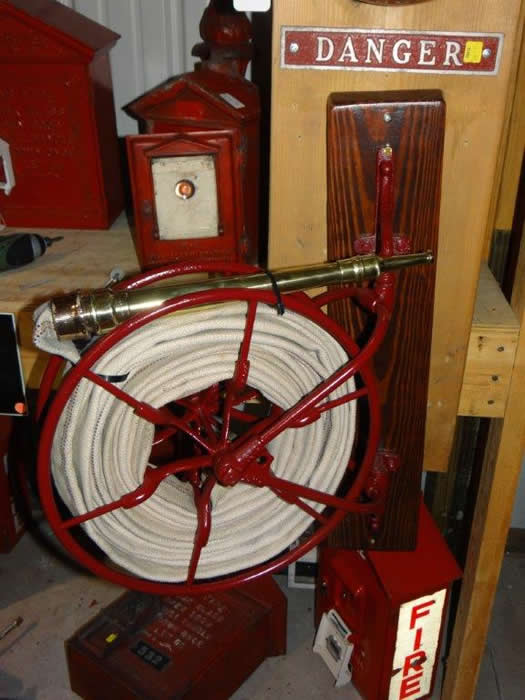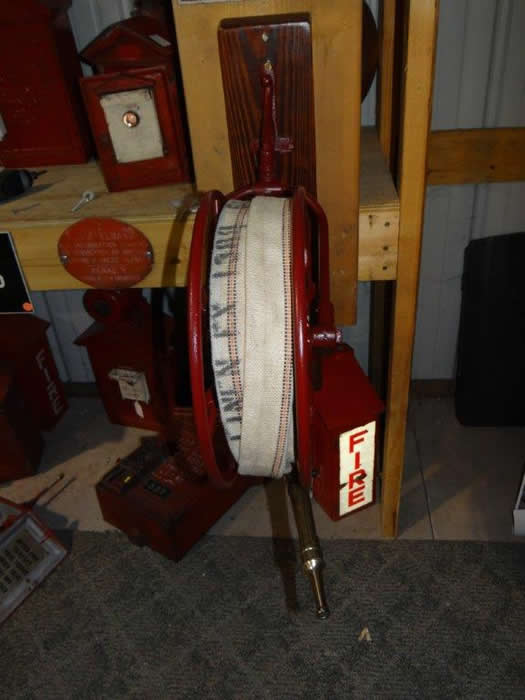 This is a late 1800's or Early 1900's Cast Iron Fire Hose Reel complete with wooden Wall Mounting, 1 1/4" fire hose with brass fittings, and
Vintage Two piece Brass Fire Nozzle from Boston Coupling Co. It has been restored and the brass polished & lacquered.
The Hose Reel measures 22 inches in diameter and the wall board measures 5 inches x 27 inches. This is the unusual smaller size. It is "for display only".
Please contact us with any questions.