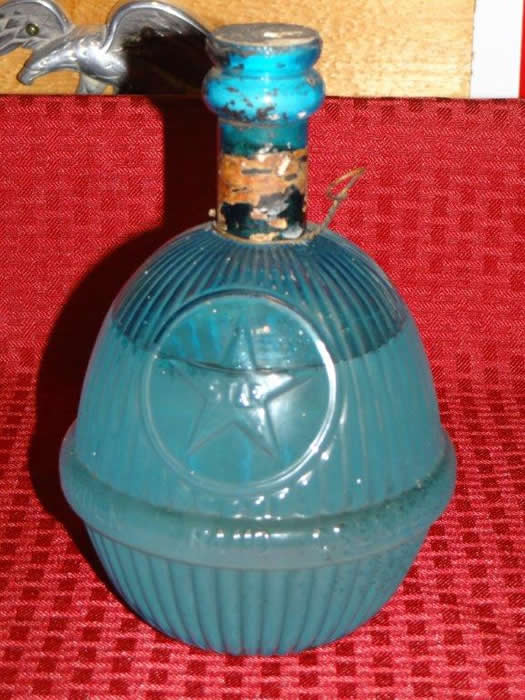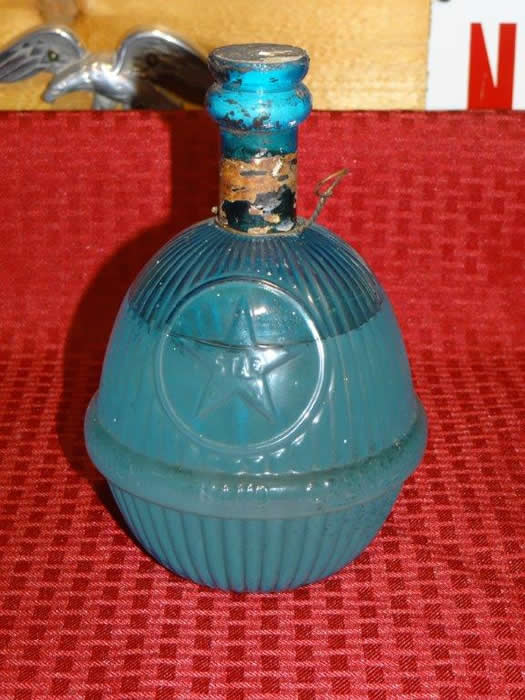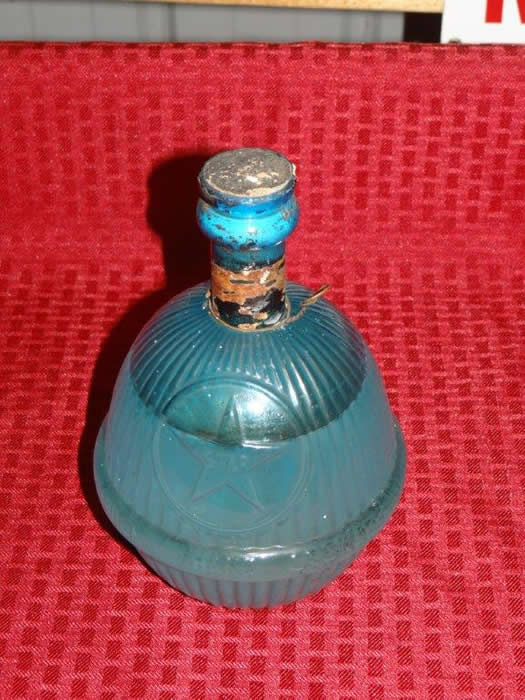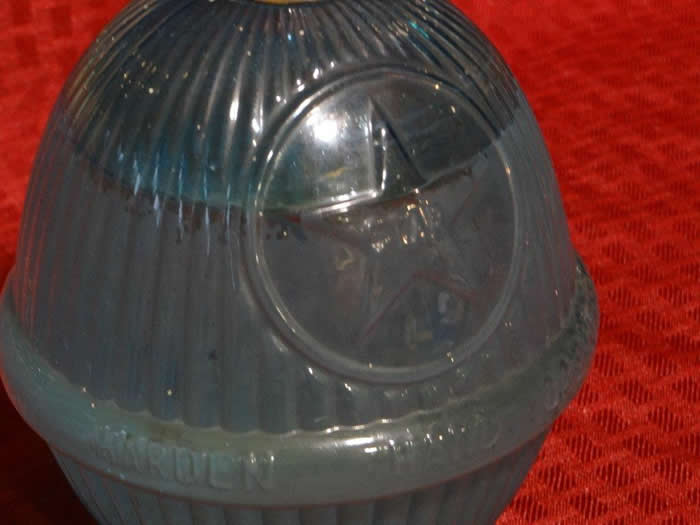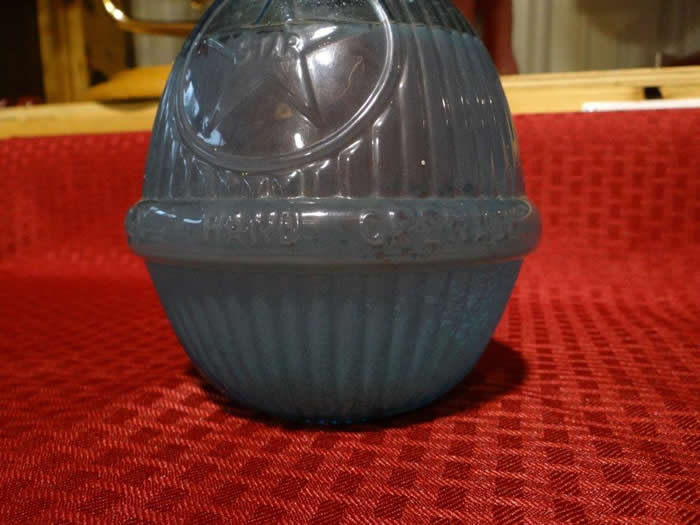 This is a late 1800's Harden Star Blue Glass Fire Extinguisher (Grenade) in the unusual "quart" size.
It still has most of the early water base solution in it with the cement sealer.
The glass has a little "milky" appearance to it but over-all it is in good condition for it's age.
These were from the "Victorian Age" and typically set on the fireplace mantel.
Please contact us with any questions.
List Price--------------------------------------------------------------$295.00