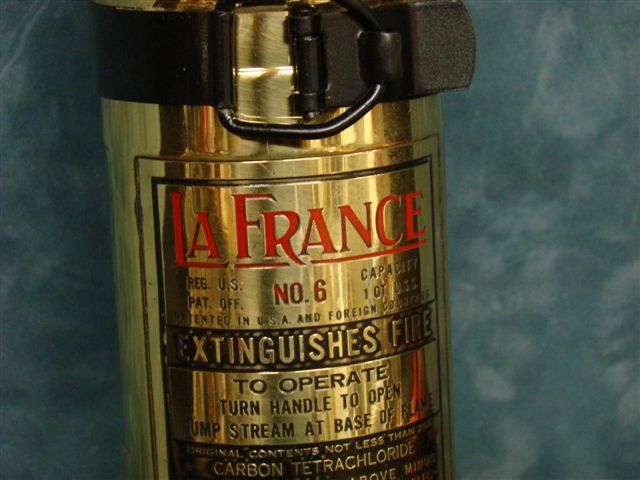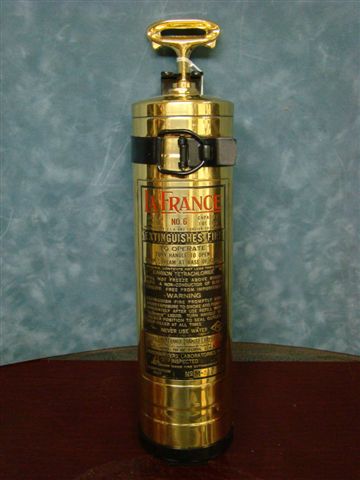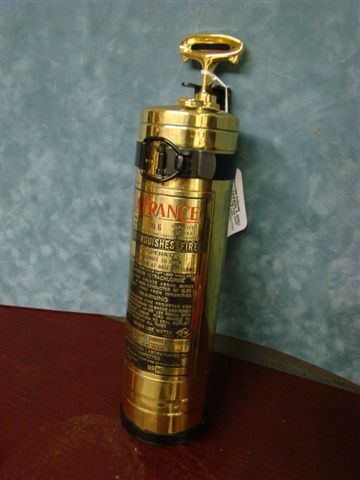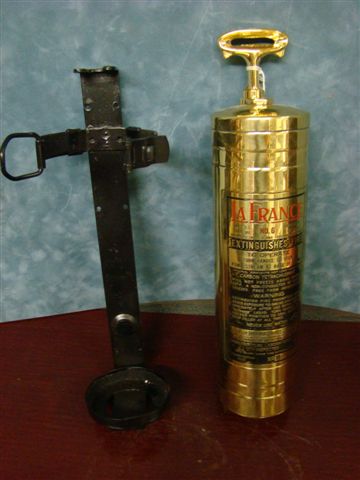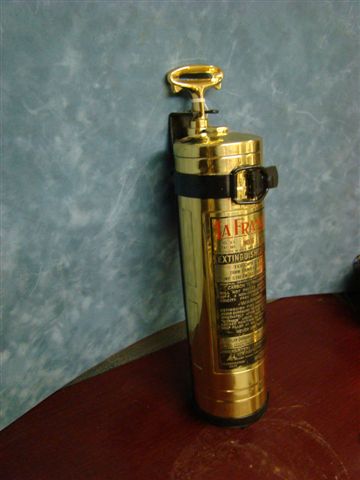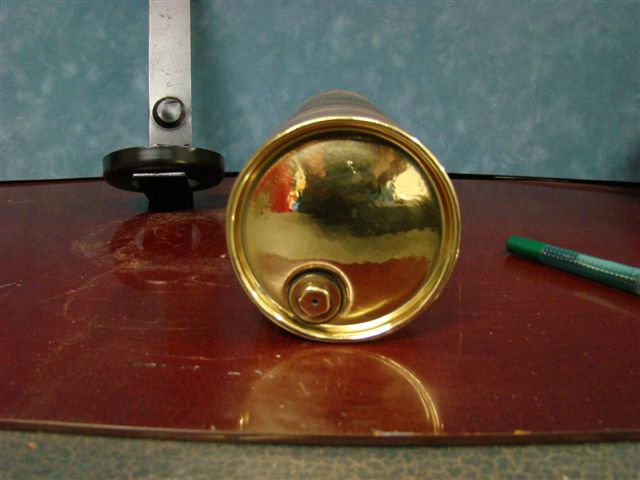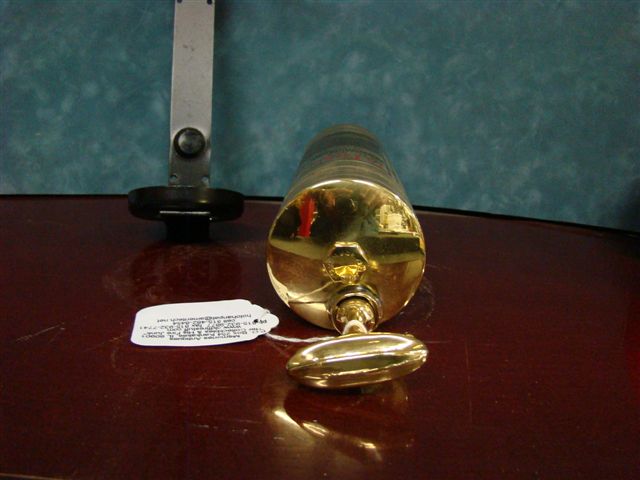 "LaFrance" carbon tet Restored Brass Fire Extinguisher with wall bracket.
This antique fire extinguisher is empty and is for display only. It was mfg.
By the American LaFrance Foamite Fire Engine Company of Elmira, New York. It
measures 13 1/2" long x 3" diameter. It has been buffed and lacquered. The
bracket was cleaned and painted. It is in good shape with a few
imperfections as usually found with these soft metal extinguishers.