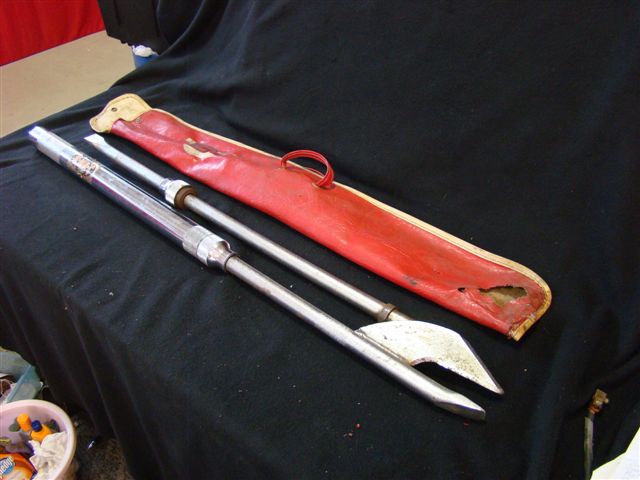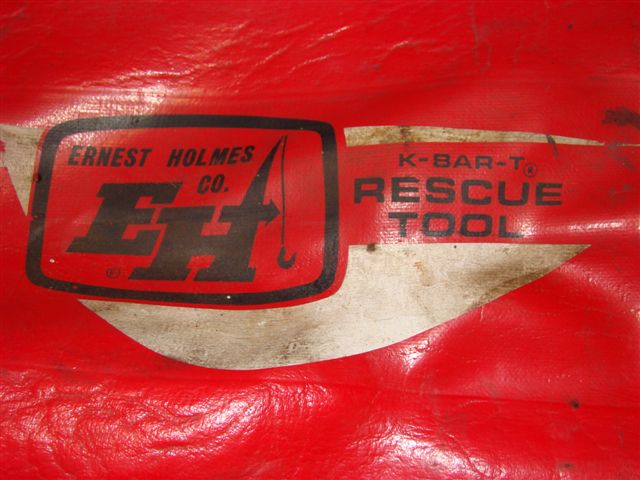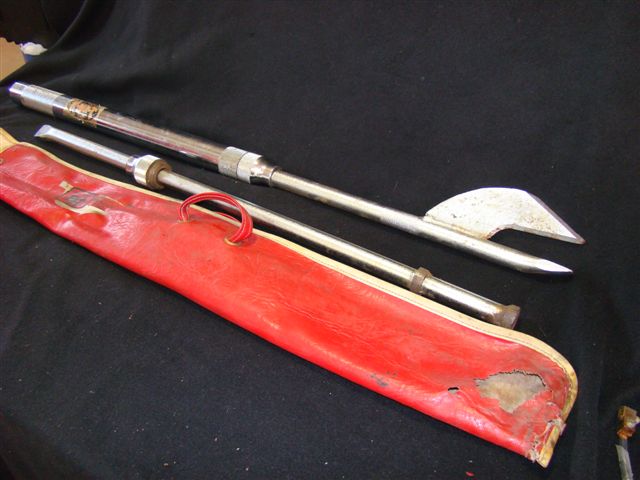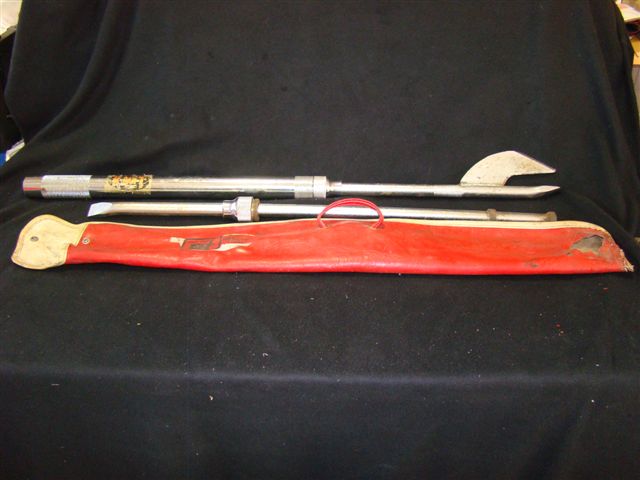 "K-BAR-T" Fire Department Rescue Tool. This is a very unique slide action
metal cutter with detachable chisel point. It measures 55" long when
extended and 37" when closed. It is extremely heavy and comes with original
carrying case with a tear hole as indicated in photos. It is in good
original condition and was a fire department surplus item. It looks like
"the world's largest can opener"