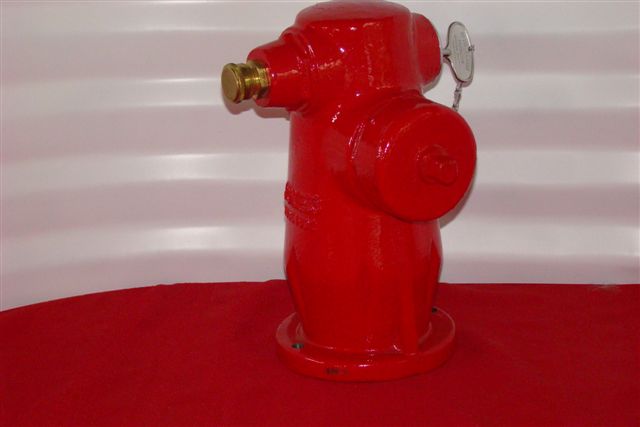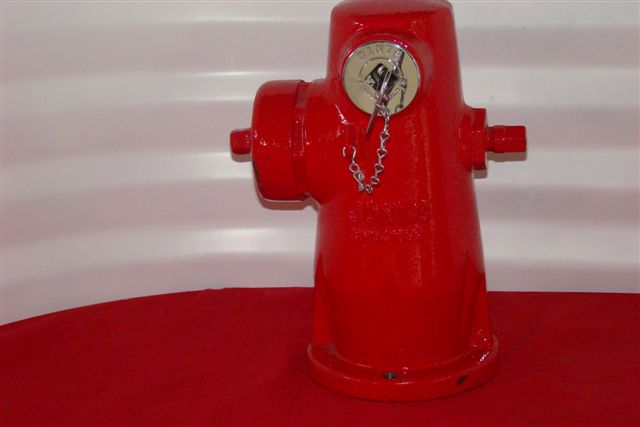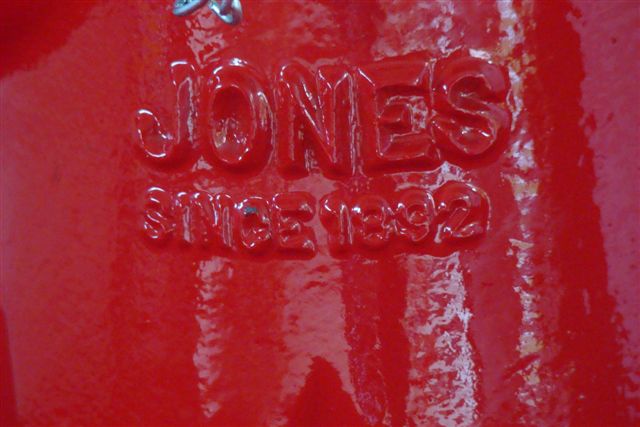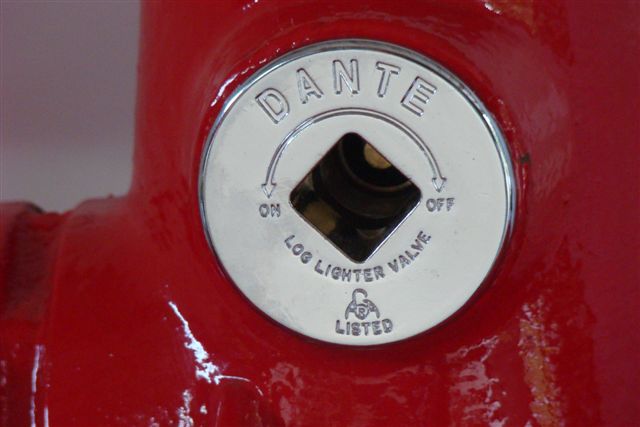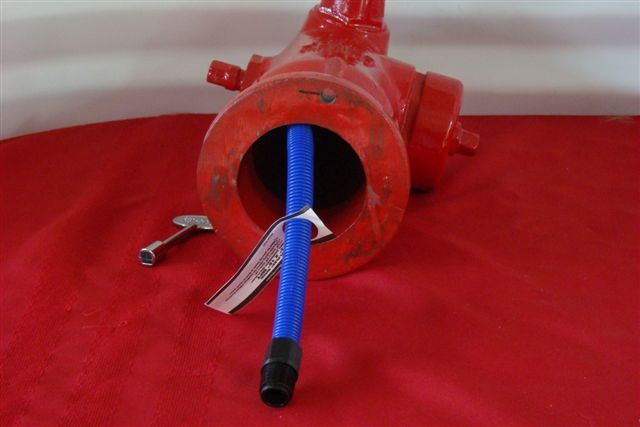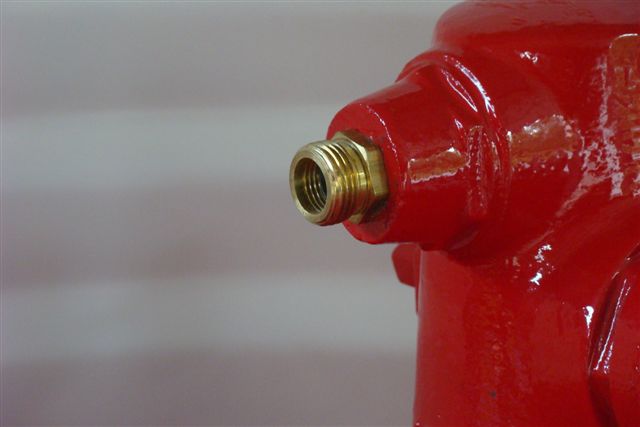 Jones Mfg. Cast iron replica fire hydrant made for use in a garden as a
hose connection. It has a built-in key type shut-off valve, flexible water
connection hose, garden hose male connection with brass cap. It stands 12"
high and is 6" in diameter. It has Jones since 1892 in raised lettering on
the side of it. It must have been some type of advertising piece.