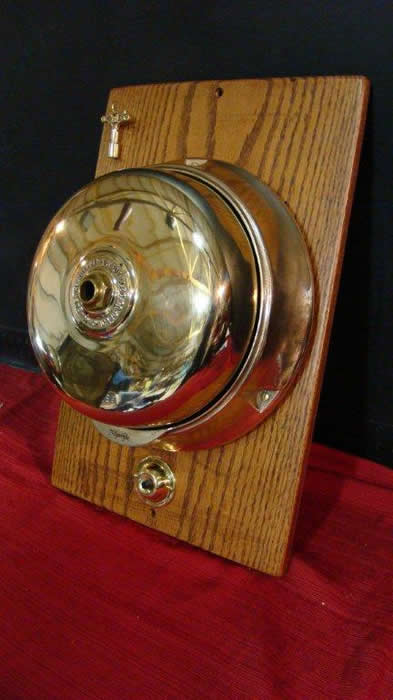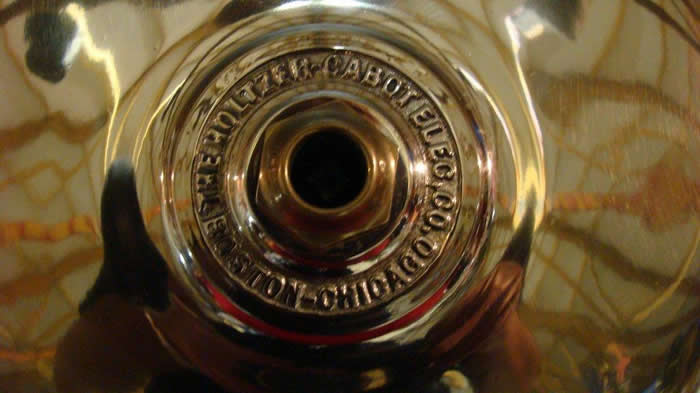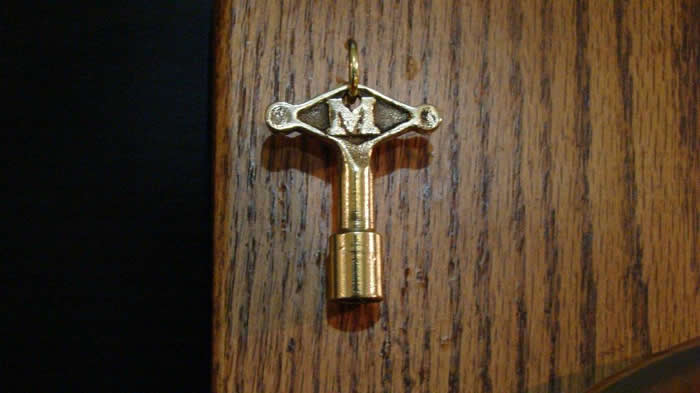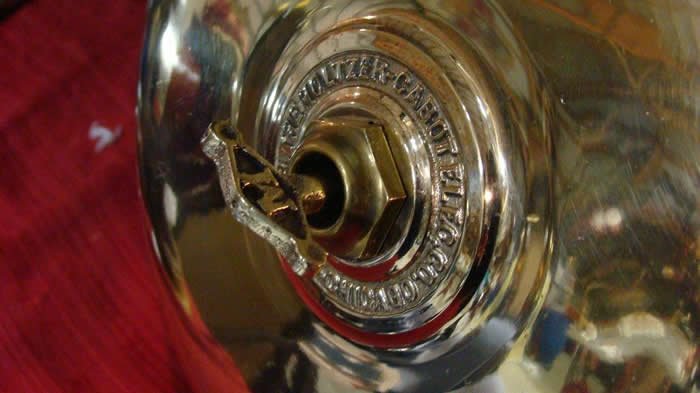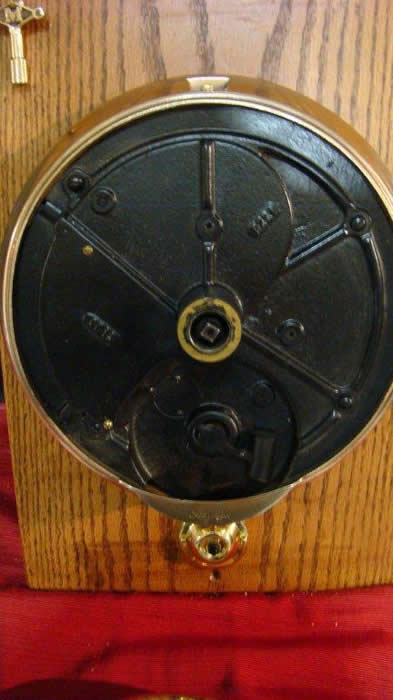 Holtzer-Cabot Electric Company Fire Alarm Gong. This a is 10 Inch diameter solid brass bell with a cast iron base & solid brass decorative rim.
It is spring wound and electrically activated by a internal 9 volt transistor battery. It rings once for every time the bell button is pushed.
It is made to sound out a coded alarm. It would have been "key" wound once a day in a fire house or plant and it can be activated hundreds of time on one winding.
It works great and is very loud when the 10 inch brass bell rings.
It has the following on the bell: "The Holtzer-Cabot Elect. Co.
Chicago-Boston" . The bell measures 10" x the decorative rim 12" x the oak mounting board 20" x 13".
The whole assembly weighs in at 38 lbs. "This Alarm Gong Works Great and is definitely Heavy Duty".