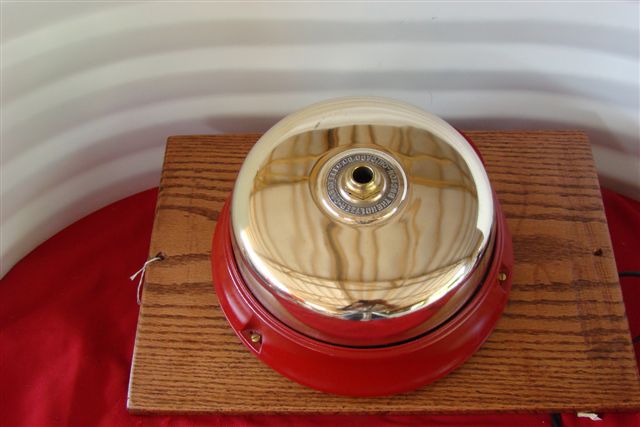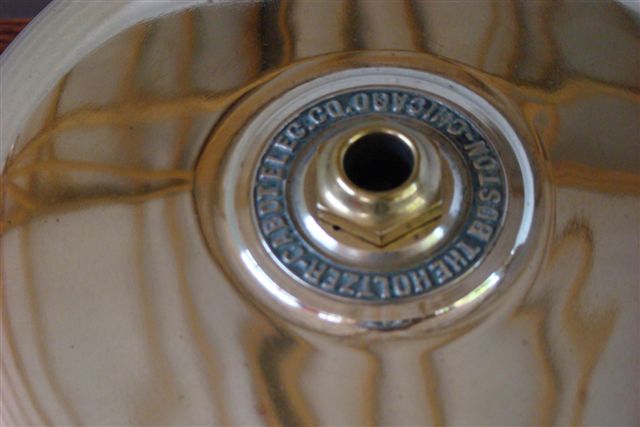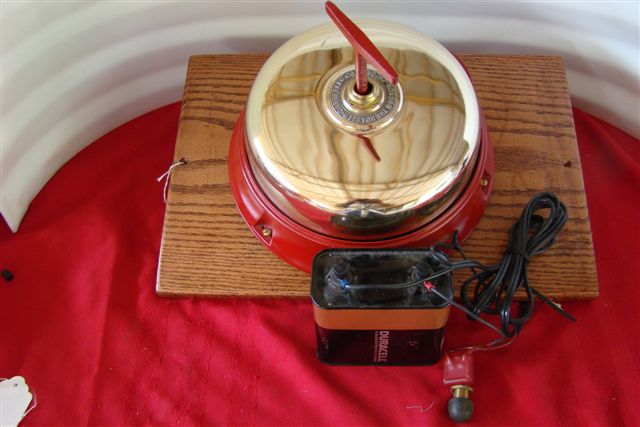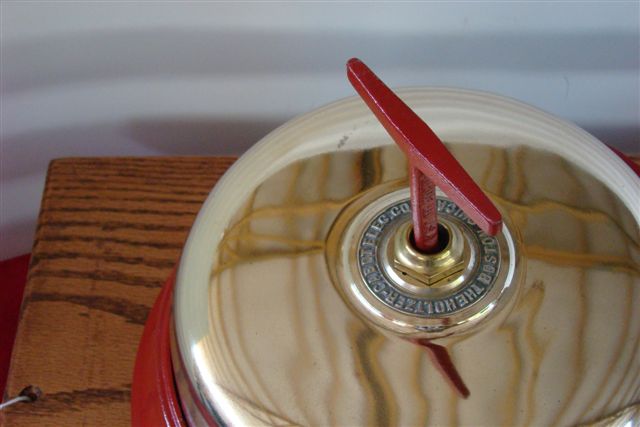 Holtzer-Cabot 12" Brass & cast iron "Fire Gong". It works great off a
6-volt flash-light battery. It will tap out 1-gong per activation of circuit
by a momentary switch or will tap out code sequence on a fire alarm box
which has normally open contacts. It has a manual wound spring action with a
key. This would have been wound once a day in a fire house or plant. It will
sound out gongs for a very long time before requiring re-winding. It has
been re-finished & polished and is mounted on a oak board and comes with a
momentary switch. It is really loud and sounds great. I would put it's
vintage at 1920's-1940's.