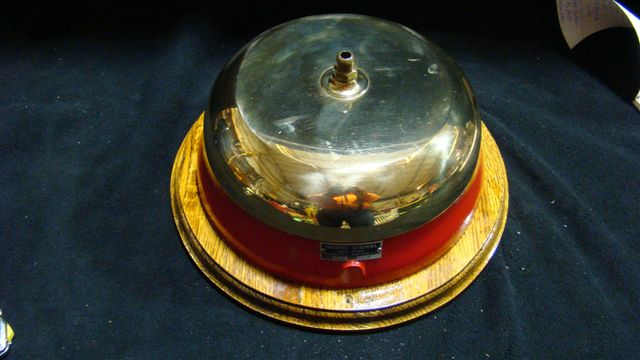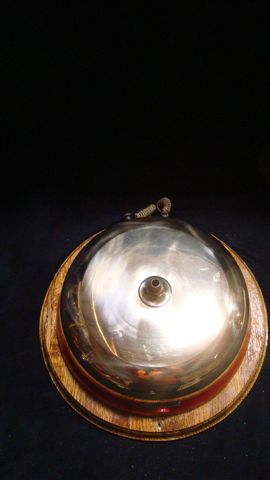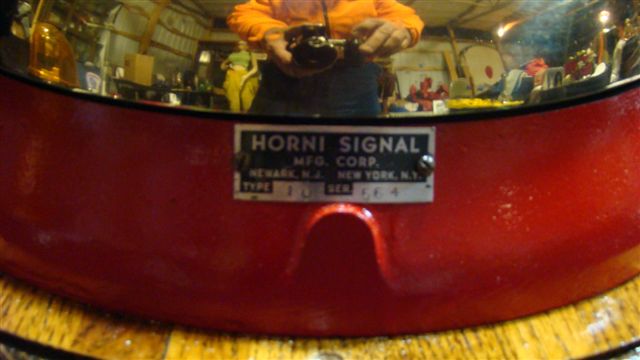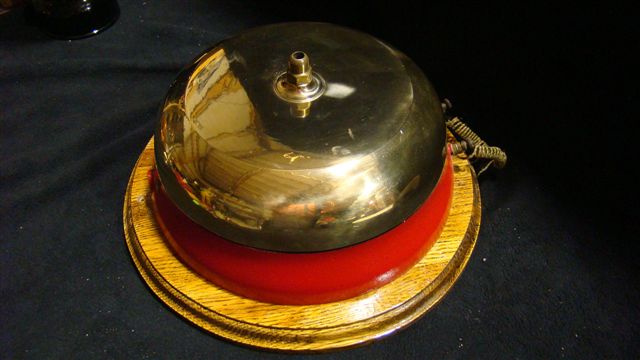 HORNI 10 inch Brass Fire Alarm Gong mounted on woode base. This fire
alarm gong is a Horni Type#10, S/N#564. The wooden base measures 14 inch in
diameter. It is spring wound and fire alarm signal activated. This "gong" is
similar in design as the Gamewell. It would be a great match to a collector
with a Horni Fire Alarm Box. It comes from a large bell collector in
Georgia. It is in very cleaned condition.