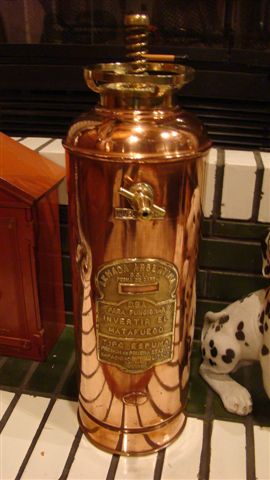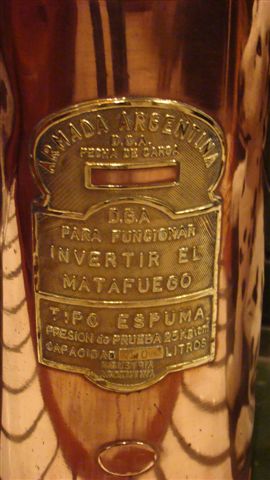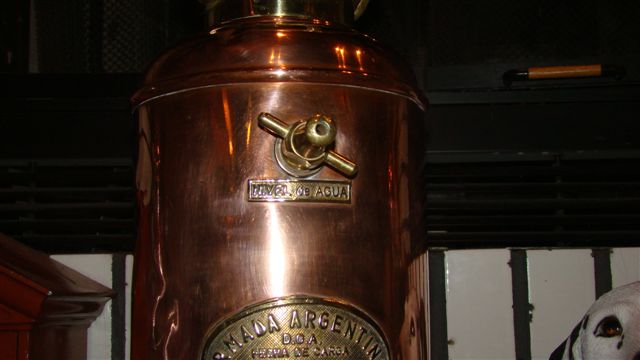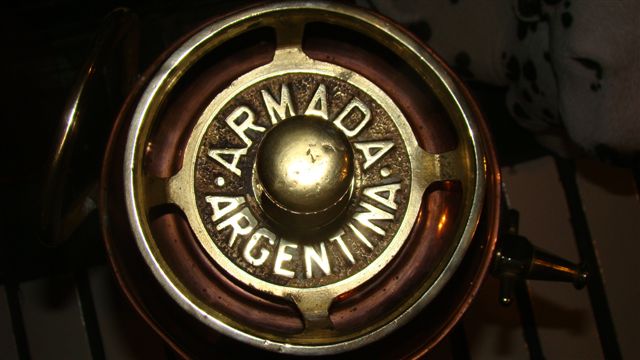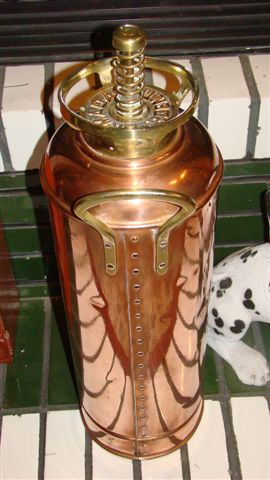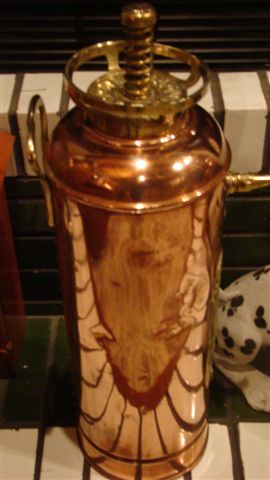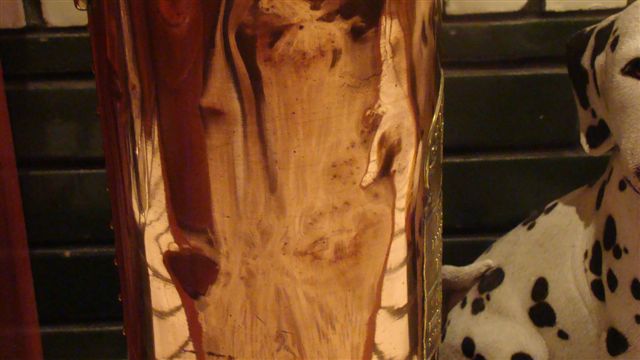 Genuine Argentina Naval Copper & Brass Soda Acid Fire Extinguisher (Empty).
It is marked "ARMADA ARGENTINA" on the heavy embossed brass plate on the front and on the brass cap.
It measures approx. 24 inches high x 7 1/2 inches in diameter. The brass discharge nozzle mounts right on the side on the tank as seen in the photos.
This is a really heavy duty antique fire extinguisher and is in good original condition with a few dimples & dents as seen in photos.
The glass acid bottle & holder are gone from the inside of the tank. The seller of this unique fire extinguisher brought it back from Argentina
and stated that it is was off one of Argentina's Light Cruiser which was involved in the Falkan War with Great Britain.