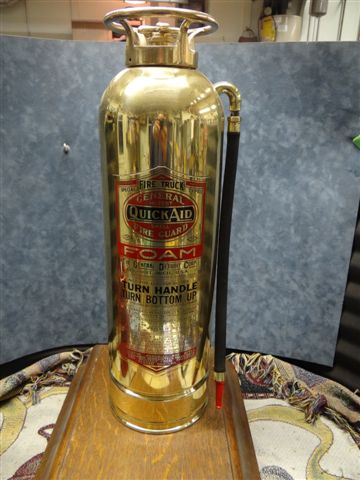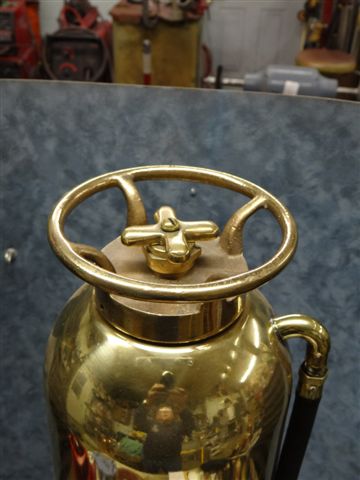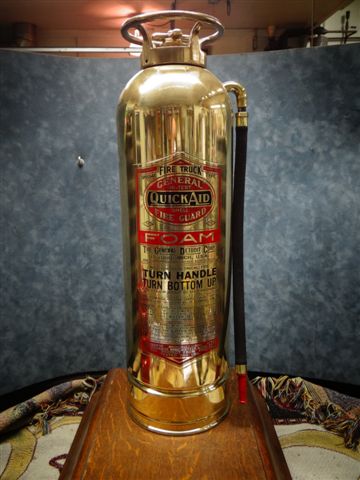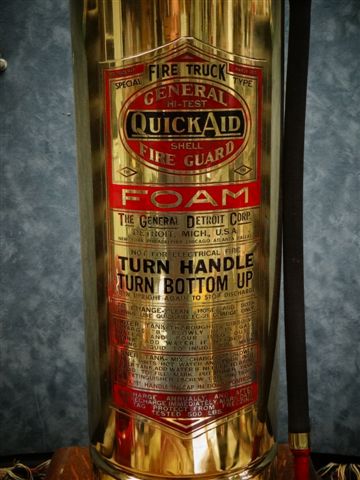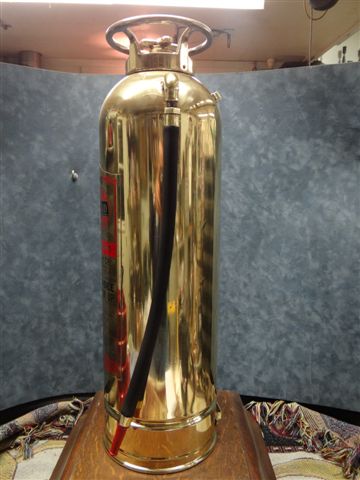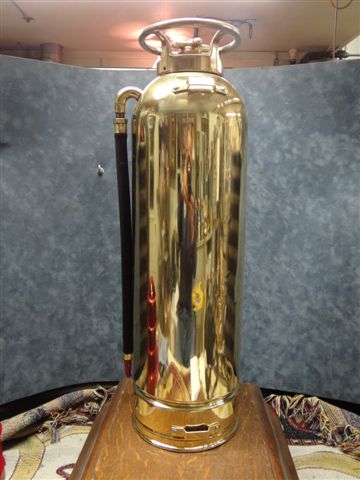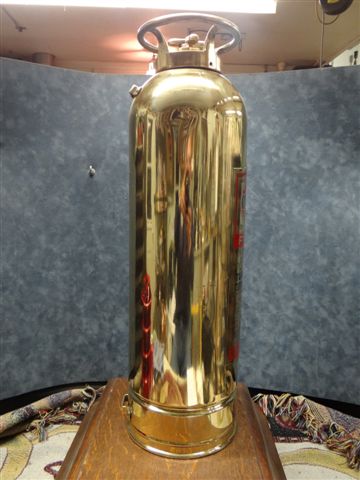 General Quick Aid "Fire Truck" Model Fire Guard Foam Brass Extinguisher designed for apparatus use.
This vintage soda acid all brass extinguisher has been cleaned, buffed, color hi-lited, and lacquered.
It was manufactured by the General Detroit Corp. of Detroit, Mich., USA. It measures 24 inches high x 7 inches in diameter.
It does not onclude the acid container or cage assembly.
The polished brass finish and red color hi-liting really sets this antique fire extinguisher off.