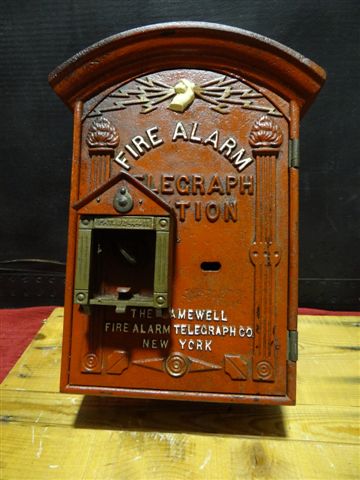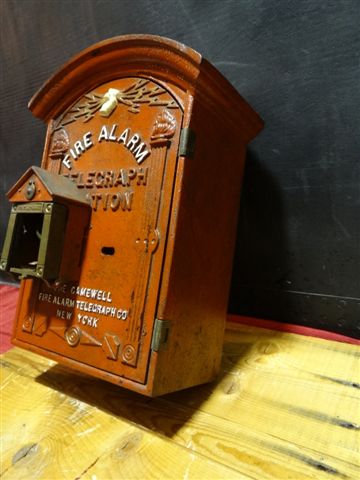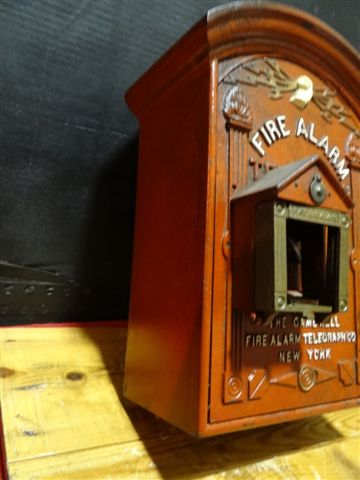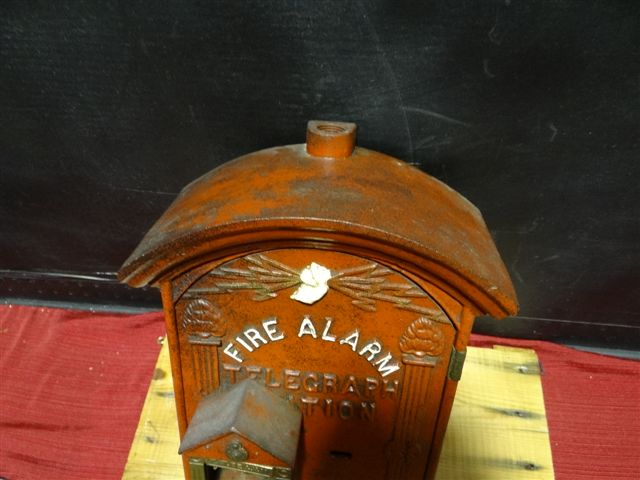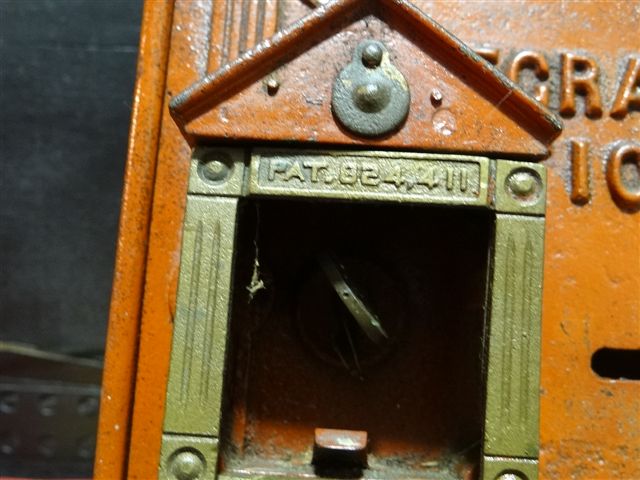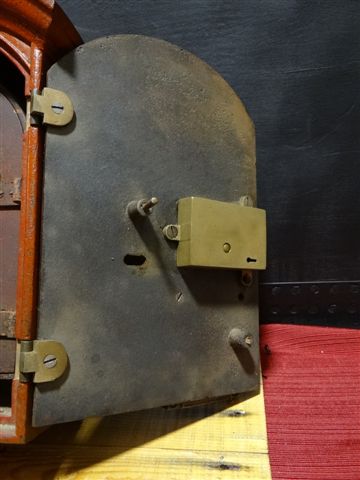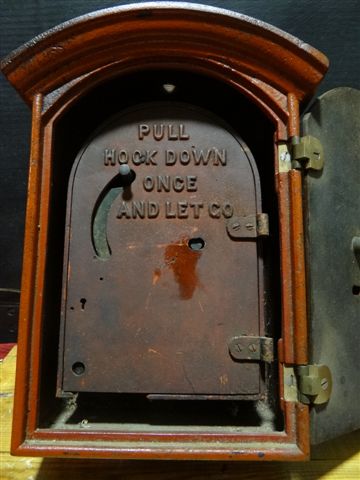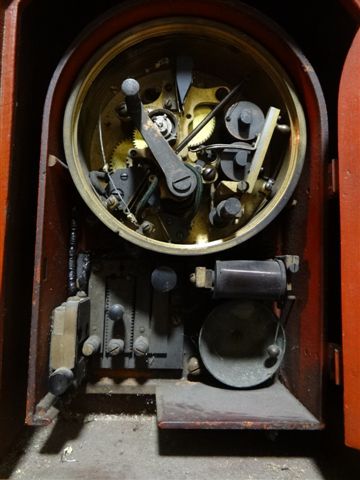 Gamewell Vintage Fire Alarm 1906 Round Top Cast Iron construction Box.
Complete with inner alarm works in operating condition. The code wheel is #212.
The inner glass cover is missing and outer box number is also missing.
The cast iron outer box measures 12 3/4 inches high x 8 inches wide x 5 1/4 inches in depth. See photos for details.
This alarm box is belived to have come fron Rockdale, ILLinois.
These cast iron boxes are extremely heavy and pick-up or delivery if possible is suggested.
List Price------------------------------------------------------Please contact us for pricing