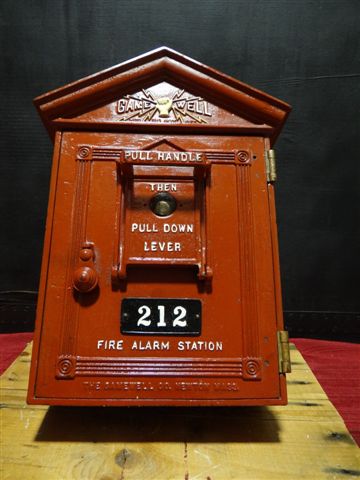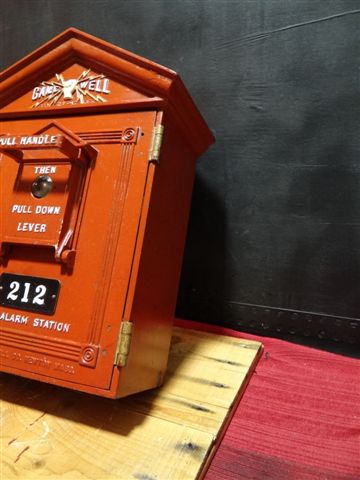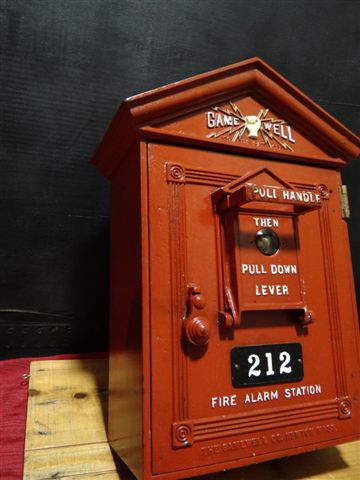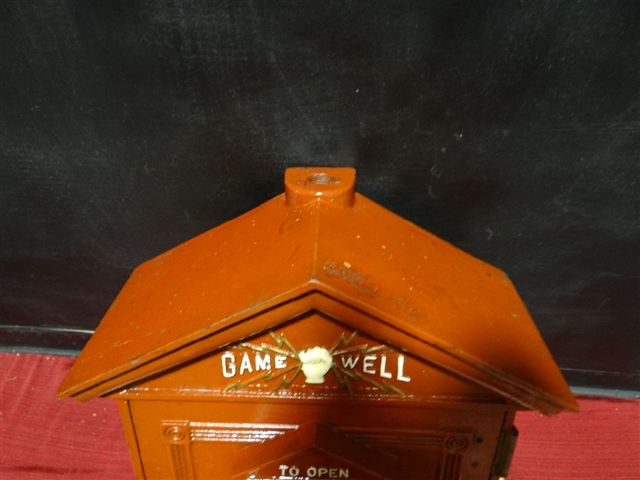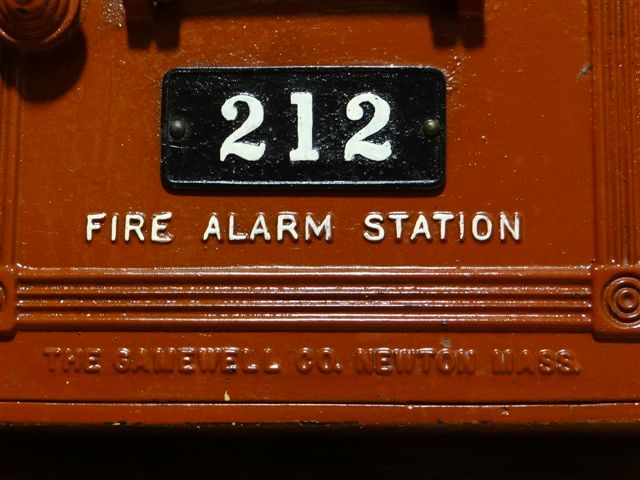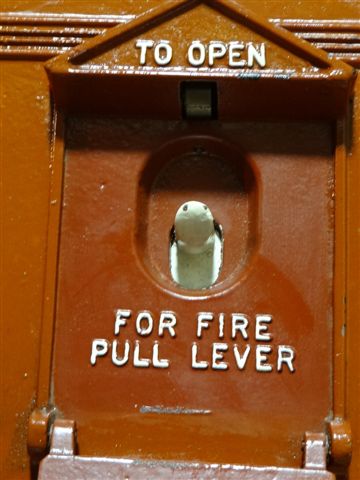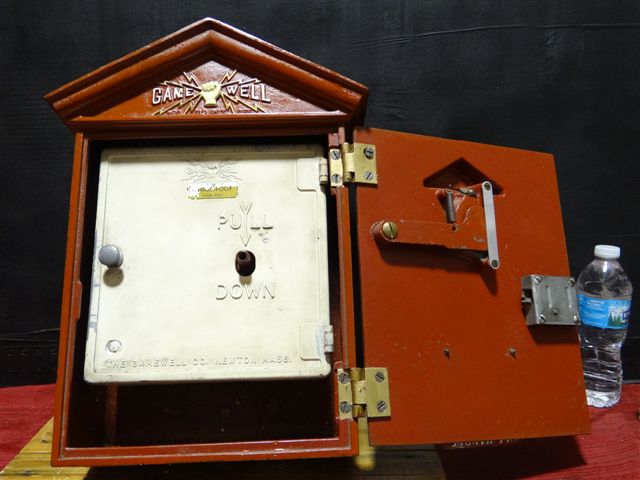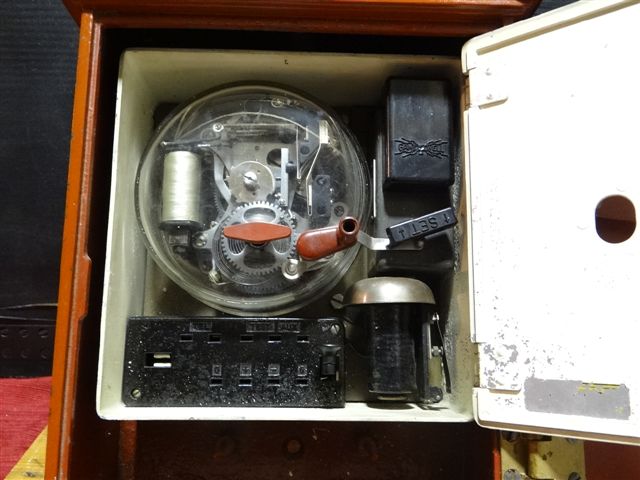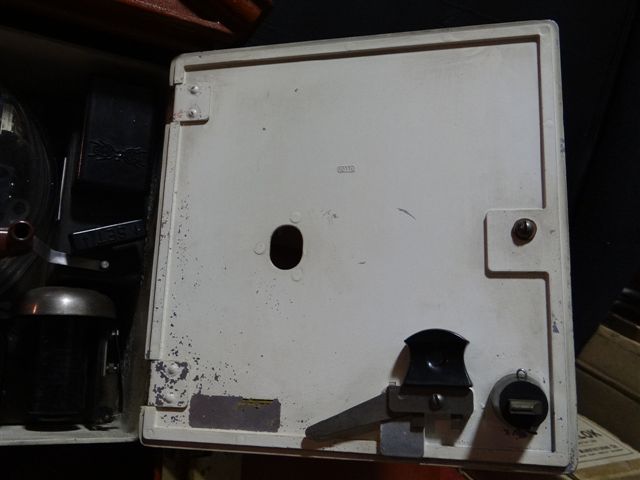 Gamewell Cottage Style Cast Iron Fire Alarm Box with original inner alarm works and matching code wheel & front #212 door plate.
This alarm box appears to be a master box and is in operating condition. The box measures 17 inches high x 10 5/8 inches wide x 6 inches in depth.
It has a older re-paint job and appears to be in good condition. It has plastic alarm clear cover & bake o lite alarm conponents.
The wiring terminal board is missing.
These cast iron alarm boxes are extremely heavy and we suggest sales to be pick-up only or delivery if possible.
List Price------------------------------------ please contact us for pricing