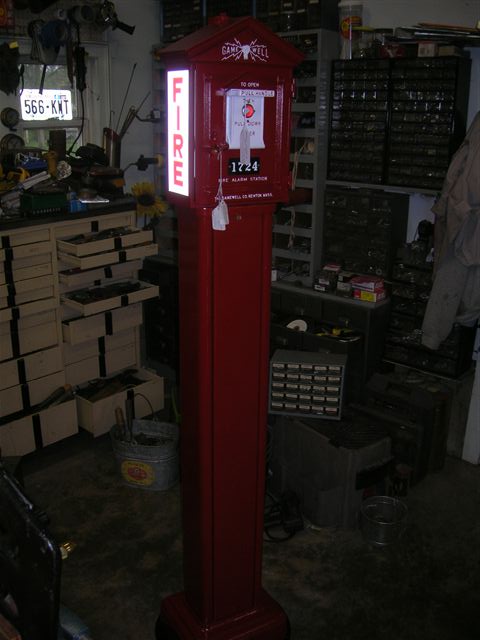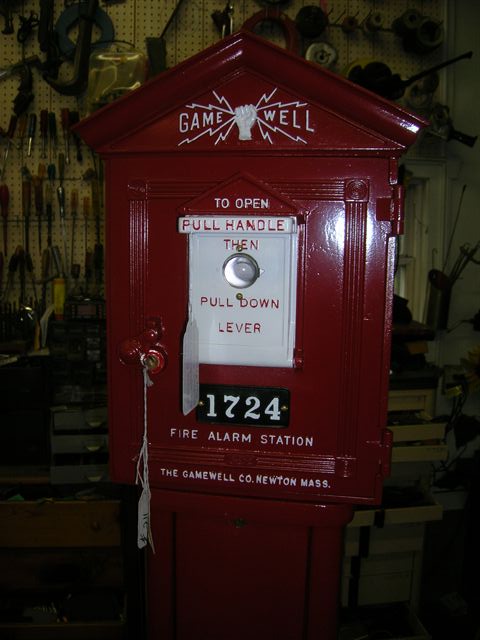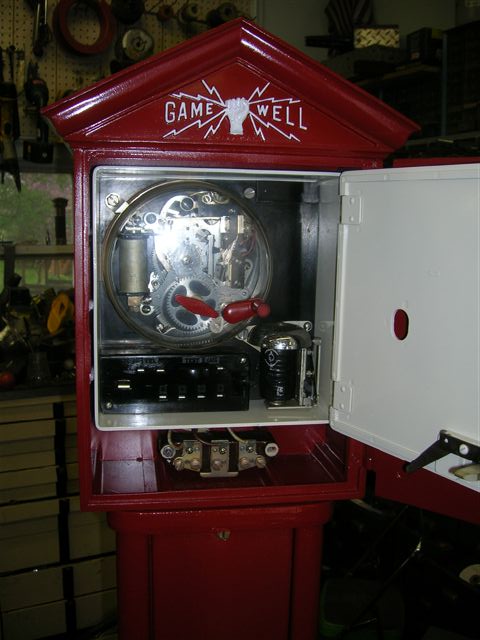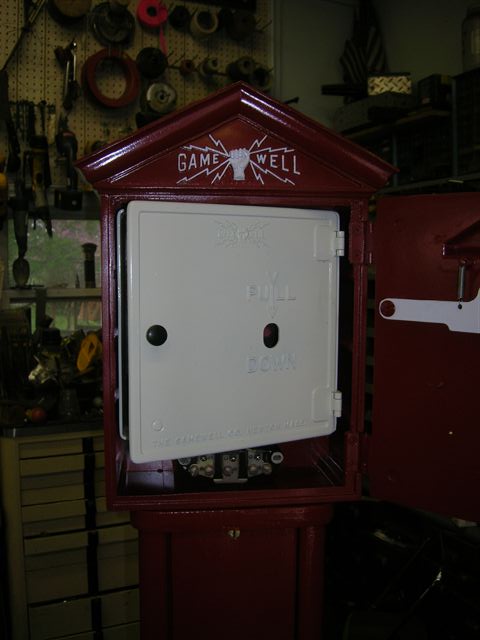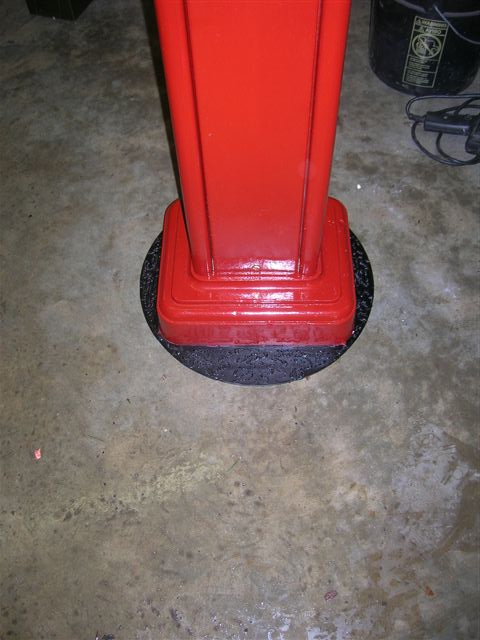 Gamewell Fire Alarm Box & pedastal from Madison, Wisc. This fire alarm box
& pedestal has original matching code wheel & number plate (1724). It has
been restored and is in working condtion. It comes with a round base plate
for stabilization. It can be picked up or shipped by common carrier at a
nominal crating & frieght cost.