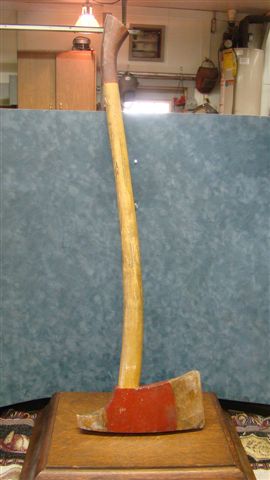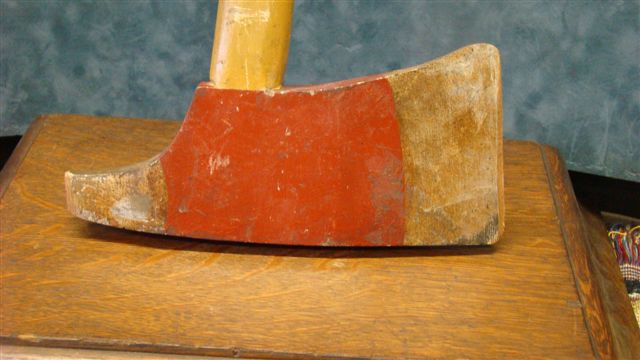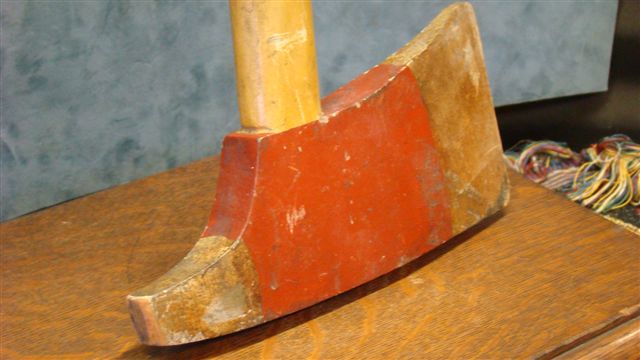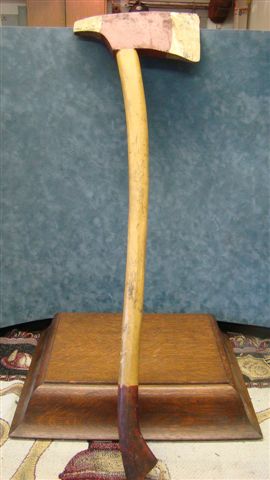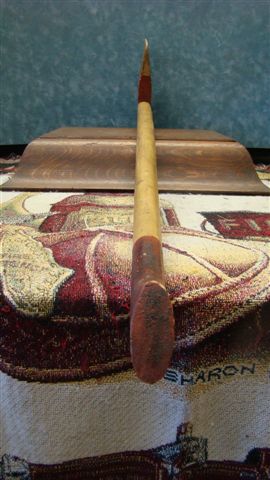 Full Size Fireman's Wooden Parade Axe measuring 35 inches long 10 inches across.
This is real folk art appears to be quite old and hand carved from a solid piece of wood.
It has some issues on the blade and pick end of the axe as seen in the photos. The paint & patina is original.
List Price----------------------------------------------------------$195.00