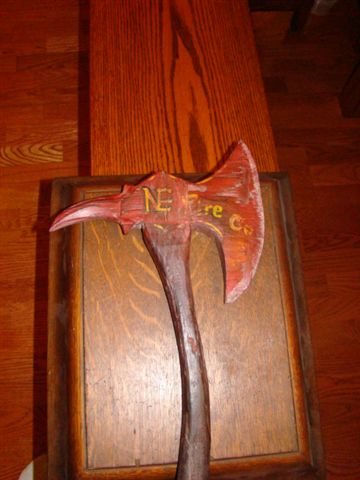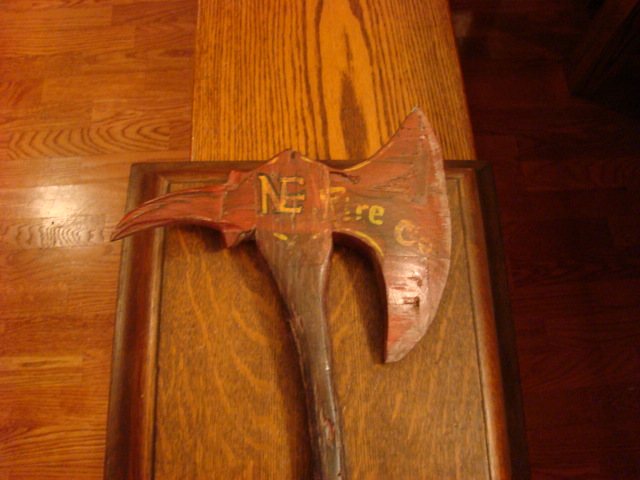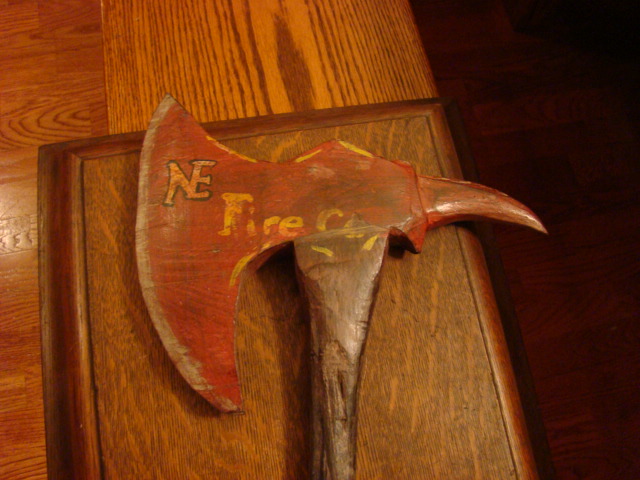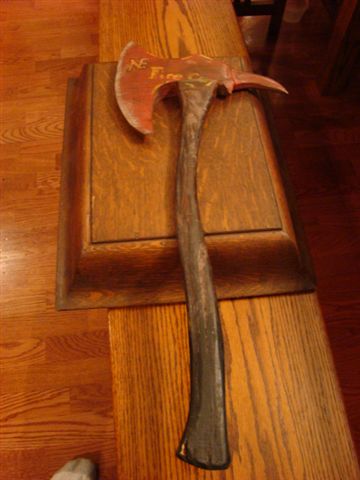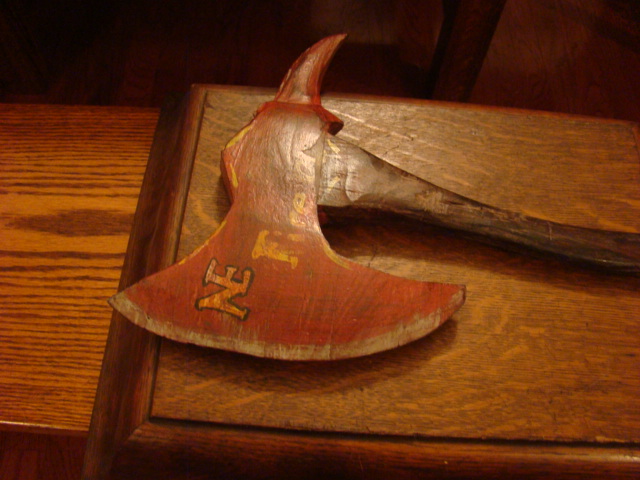 "Folk Art" Hand Carved Fireman's Viking Style Wooden Axe measuring 26"
long x 11" wide. It has been "hand painted" and "lettered" and was carved
out of a solid piece of wood. The axe head is red and the handle is black.
It is in Good original condition and is marked "NE Fire Co.".