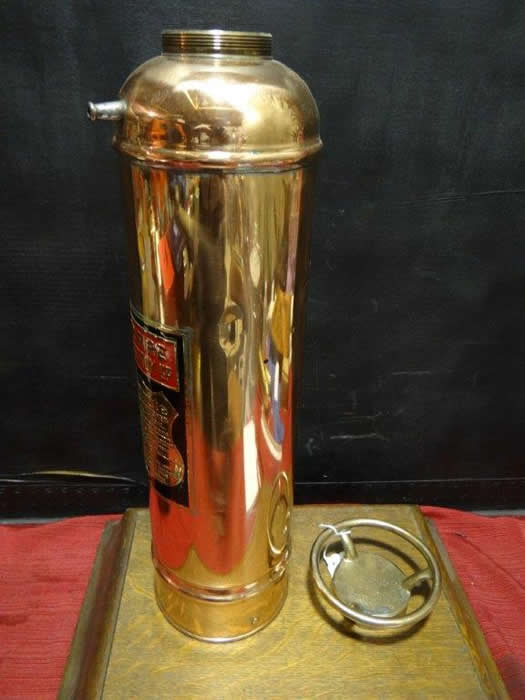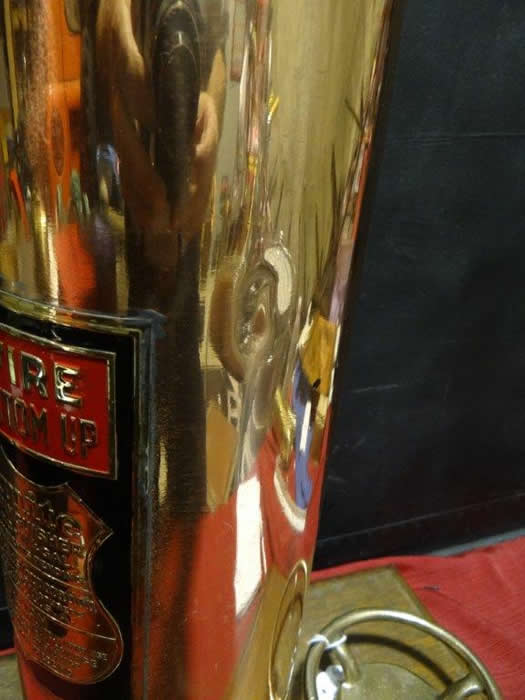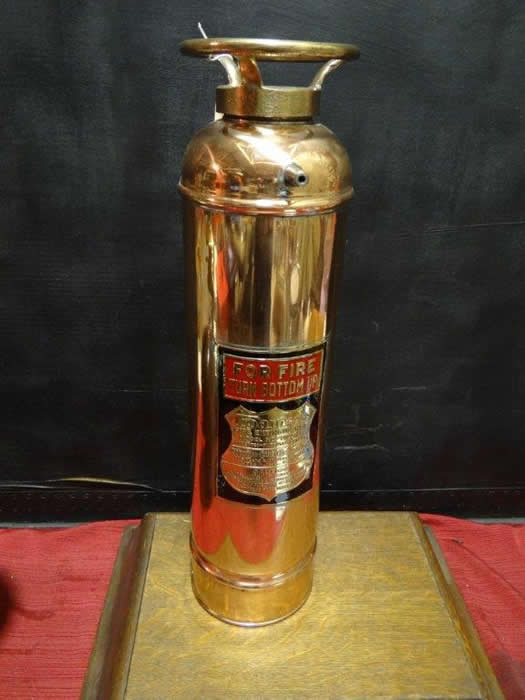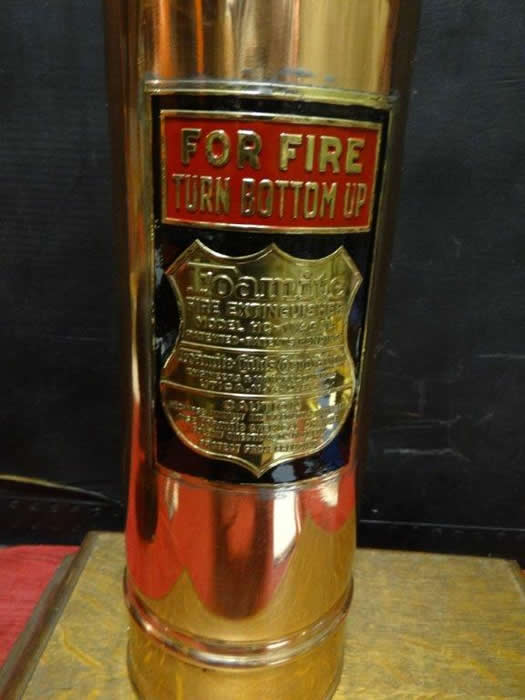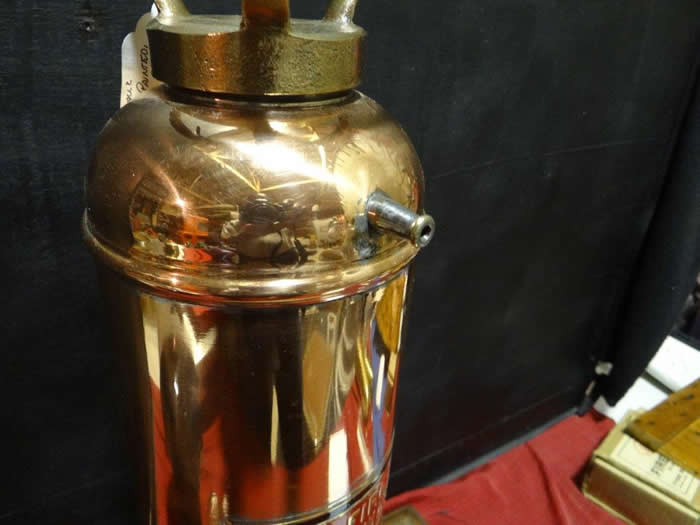 Foamite Antique "Pony Size" Restored Fire Extinguisher. This early copper/brass soda acid fire extinguisher has been professionally cleaned, buffed, hand color hi-lited, and lacquered.
It measures 21 5/8 inches tall x 6 inches in diameter. It has no acid bottle or cage on the inside. This is a very early model and utilizes a nozzle on the tank in lieu of a hose & nozzle.
The tank shows some "ware & tare" as would be expected from a soft copper extinguisher that is 75--100 years old.