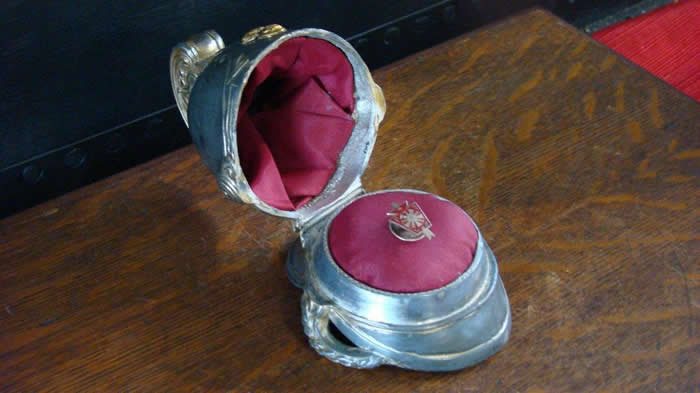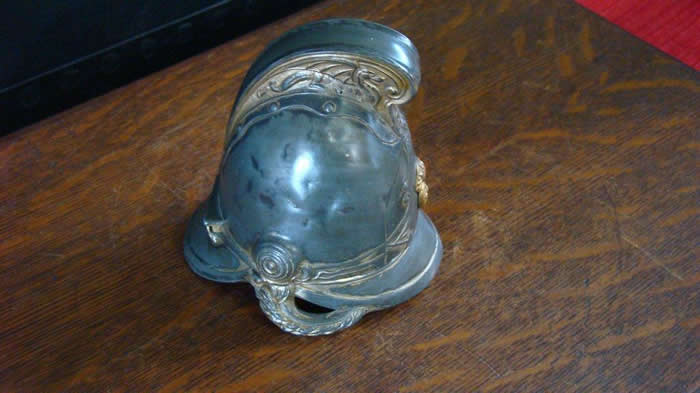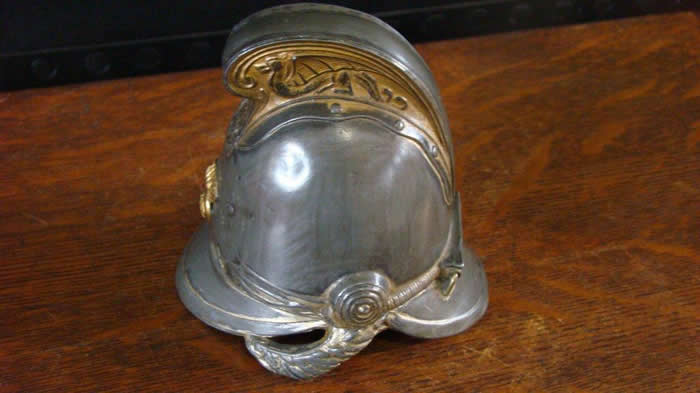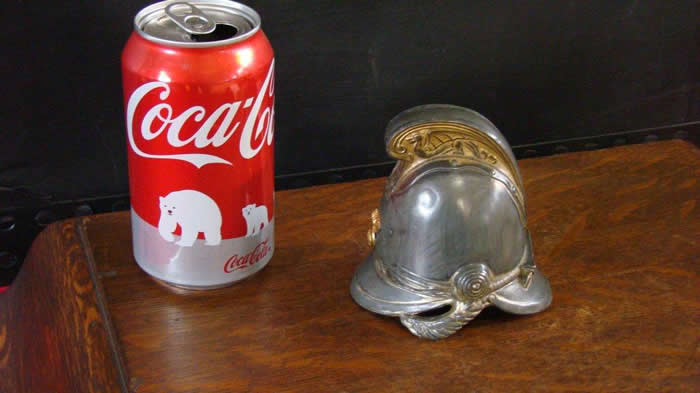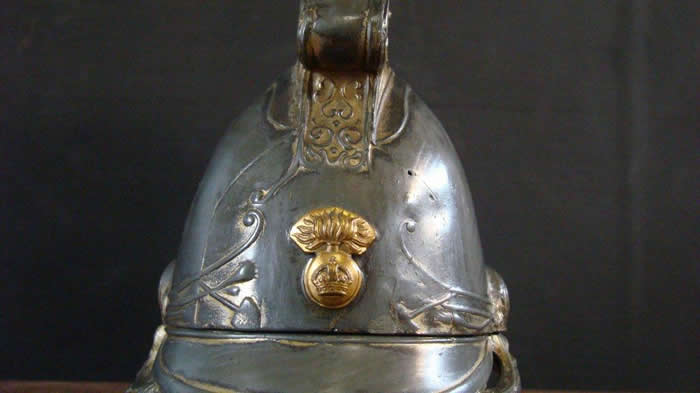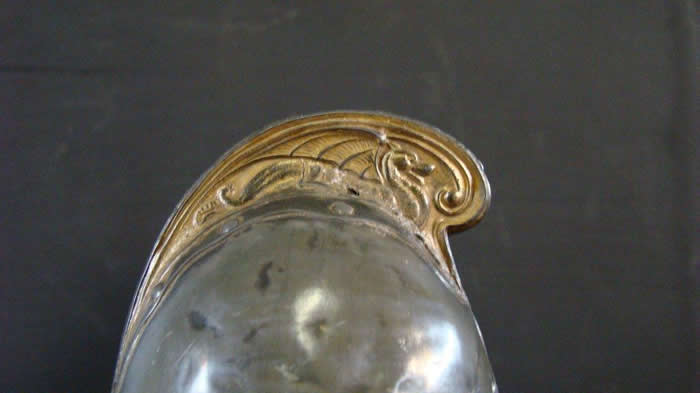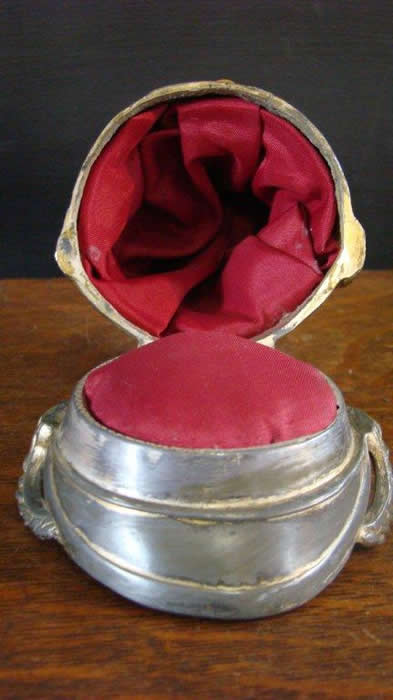 Fire Helmet Pin Cushion Box. This is a Antique English Fire Helmet Pin
Cushion Box made to resemble a early English metal fire helmet. As seen in the photos their appears to be a small maker's hallmark on the bottom.
It is in a good as found condition as seen in the photos. Their are a few dimples and plating loss also as seen in photos.
It measures 3 3/4 inches high & 3 1/4 inches wide.
I have shown a early pin (not included) in the photos to show it's application.
List price---------------------------------------------------------------------------------------$295.00