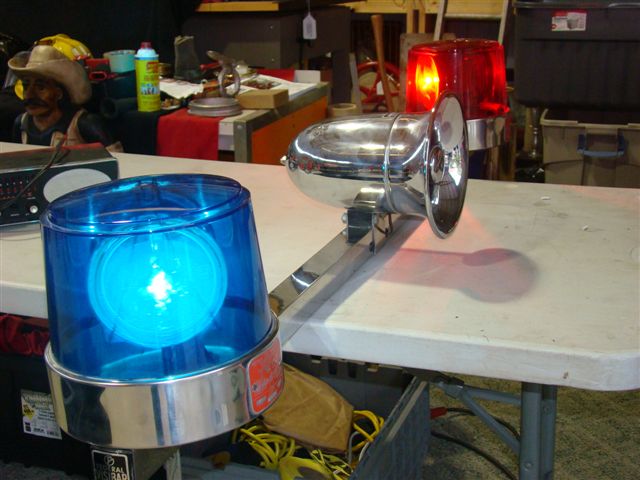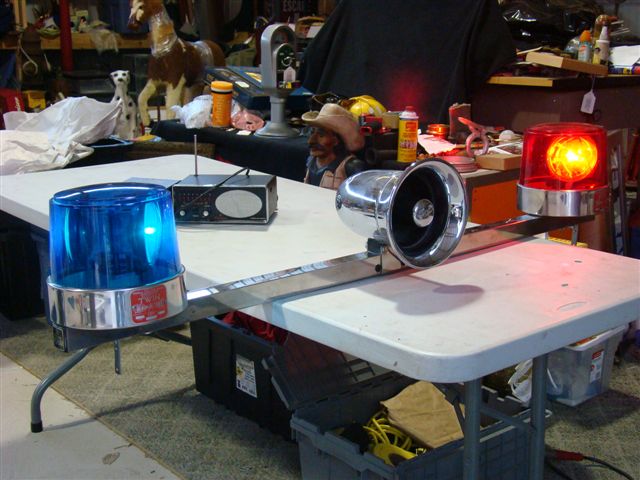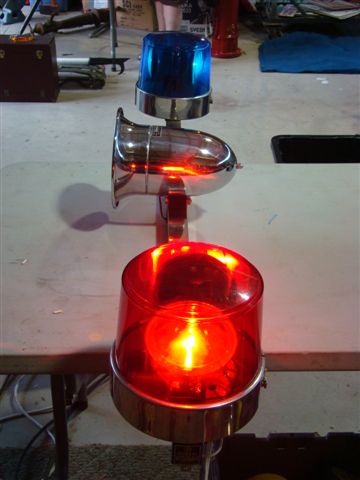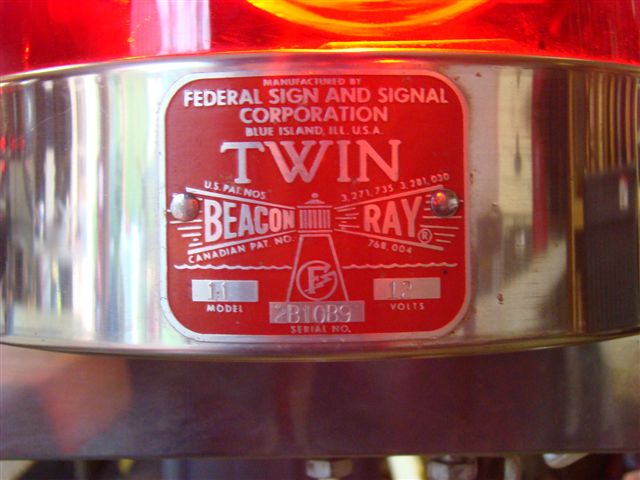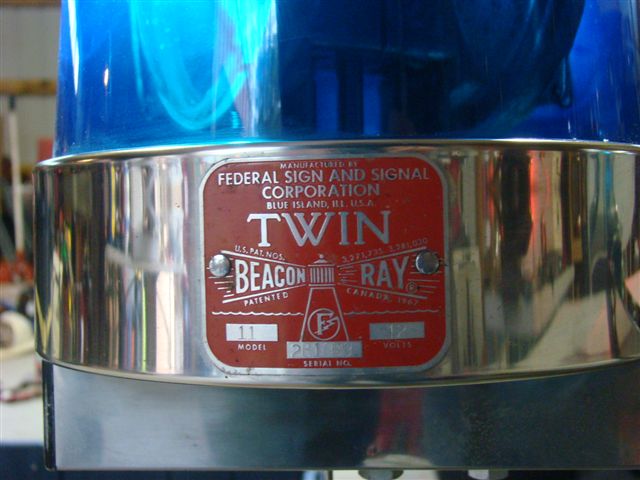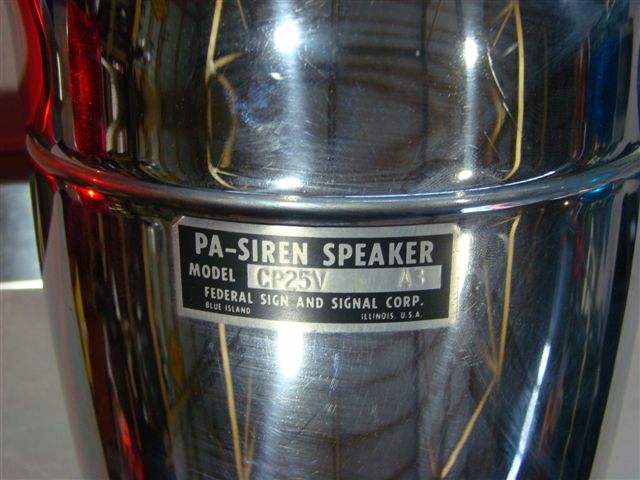 Federal "Twin Beacon Ray Model #11" Police / Fire light bar in almost new
condition complete with red & blue revolving lights and Federal Pa-Siren
speaker Mod.#CP25V A3. We are dating this at late 1960's to early 1970's.
This unit was mfg. By the Federal Sign & Signal Corp. of Blue Island, ILL.
It measures 54" long and works great. We can send a video of operation if
requested. Note: There is no siren sending unit included.