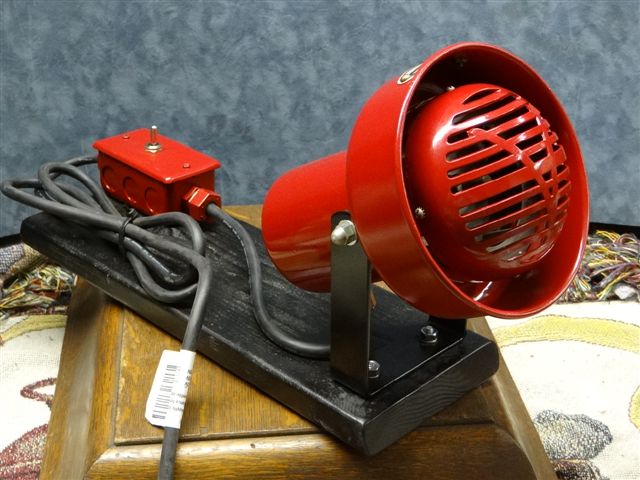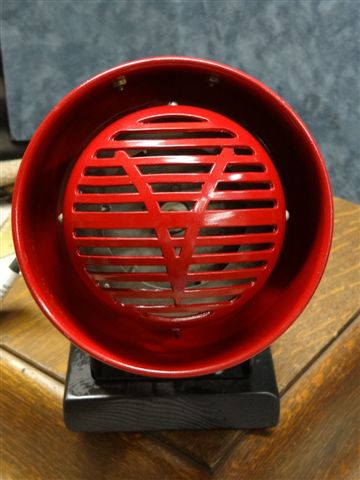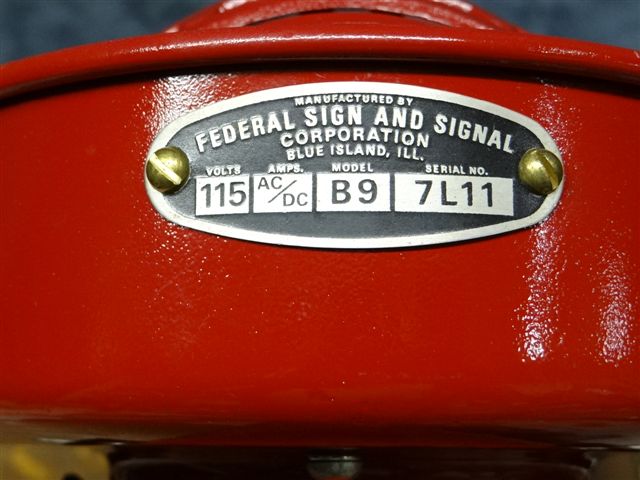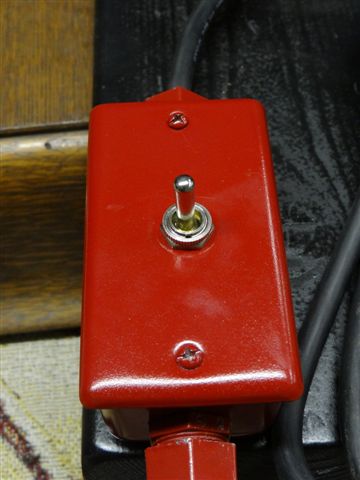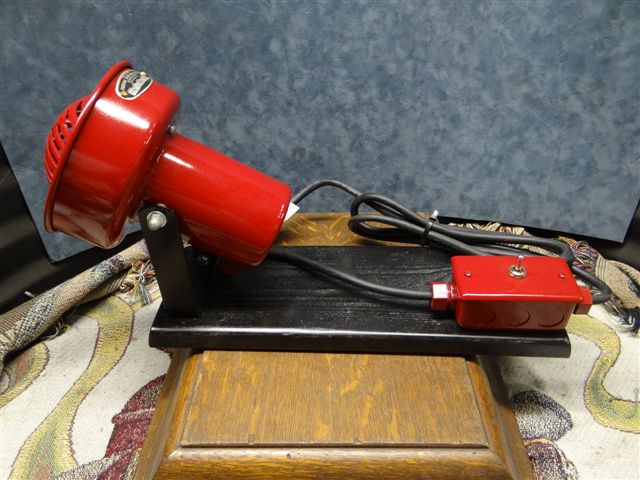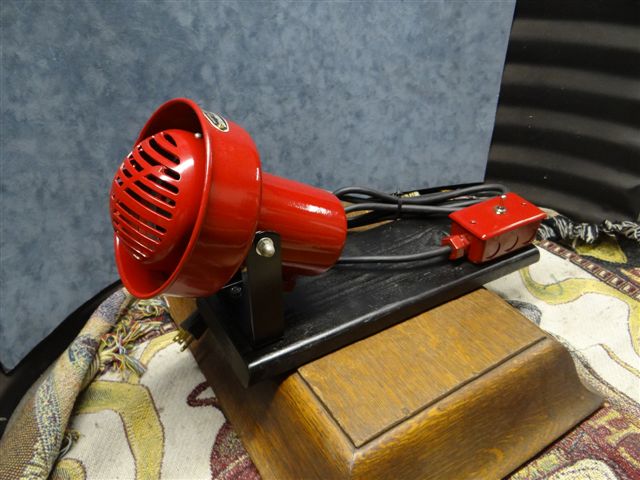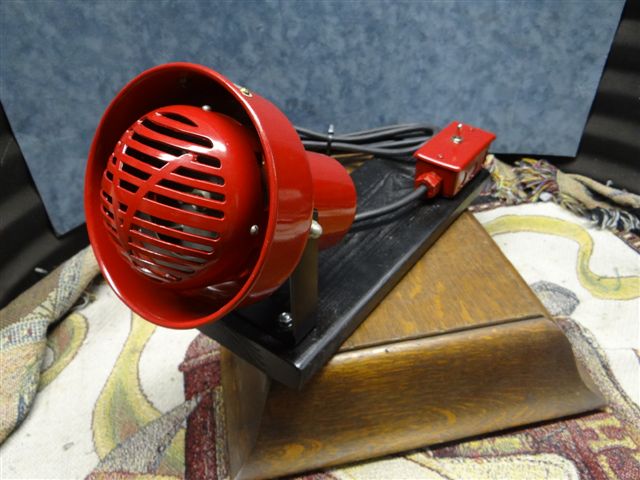 Federal Signal Model #B-9 Vintage Fire Alarm Siren Restored and rewired.
This a early inside-building type of alerting siren manuafactured by The Federal Sign & Signal Company of Blue Island, Illinois.
The siren is rated for 115 AC/DC voltage, 60 cycle, has been repainted, rewired with new electrical components, and mounted to a support board.
It includes a permanent plug and grounded electical cord.
And a spring return momentary Switch for activation as shown in photos.
For a small siren it will "blast" you out. It works great and ideal for that fire fighter's man cave.