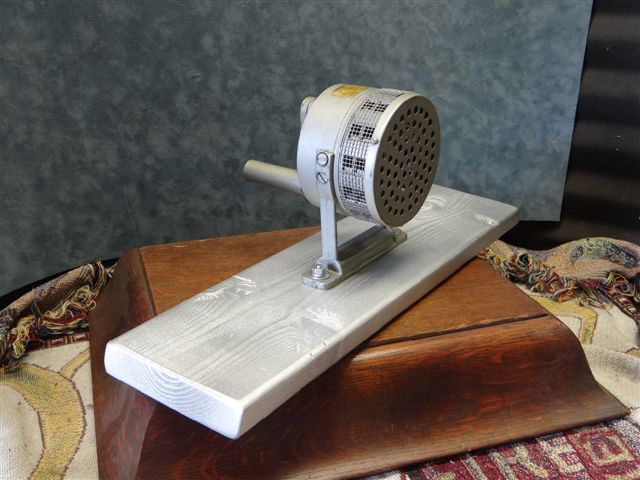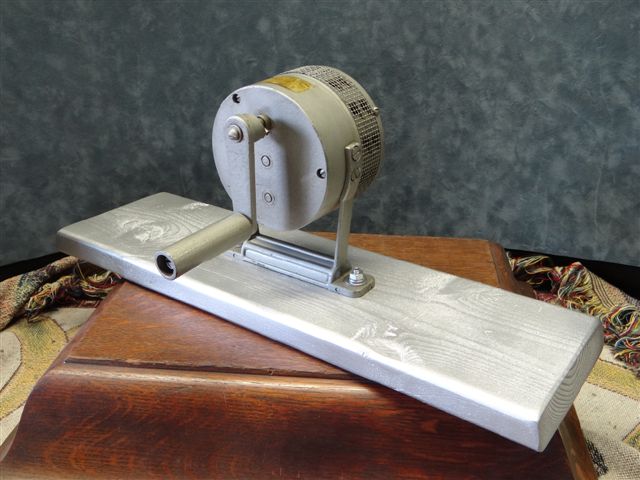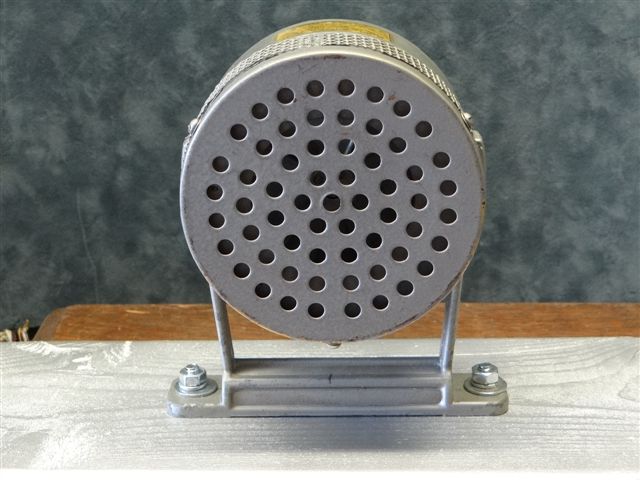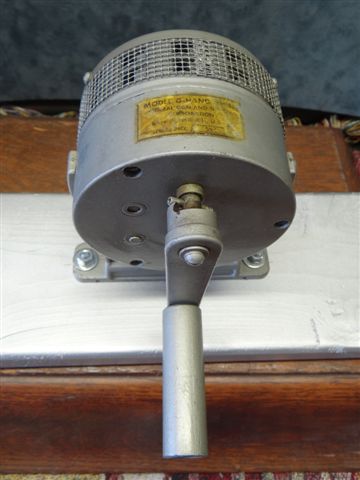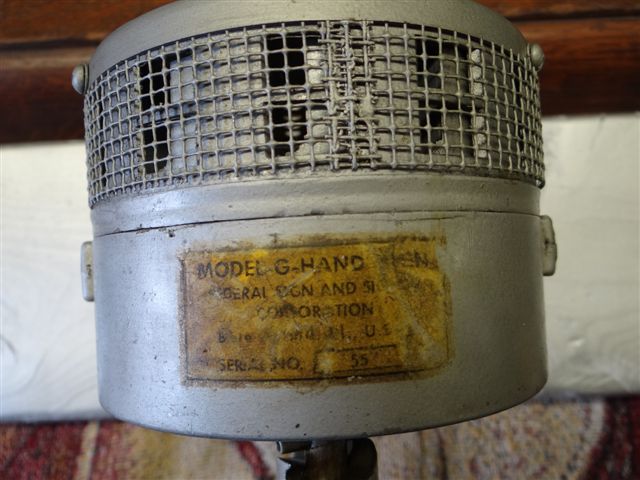 Federal Sign & Signal Corp. Model G Hand Cranked Siren mounted on wooden stand. It is in original as found condition with a amazing low serial number of #55.
It is 7 inches tall x 5 inches in diameter. It is in it's original silver gray color with original label still on it.
It works great and you will be able to wake up the neighborhood in the event of a "air raid'. I believe these to be World War II vintage.