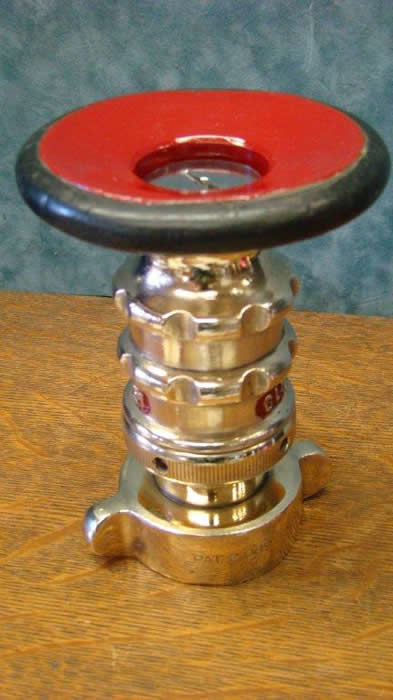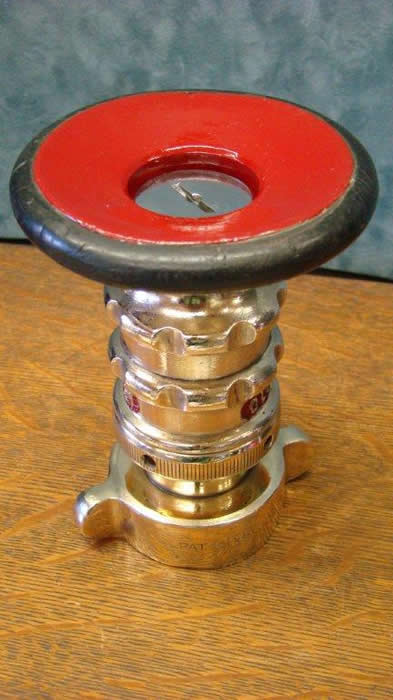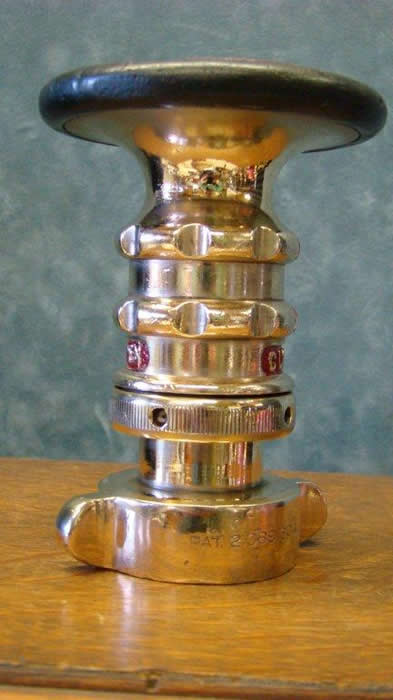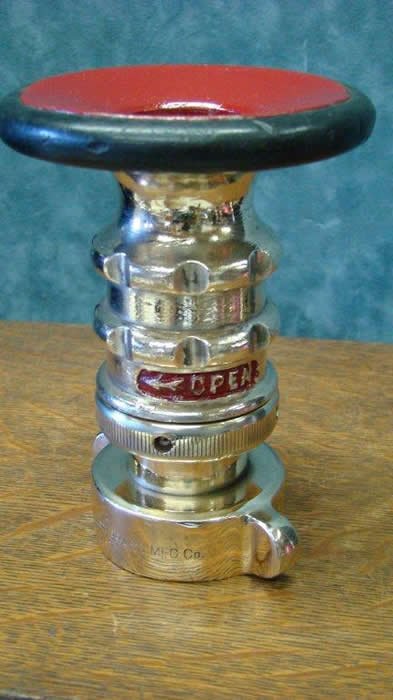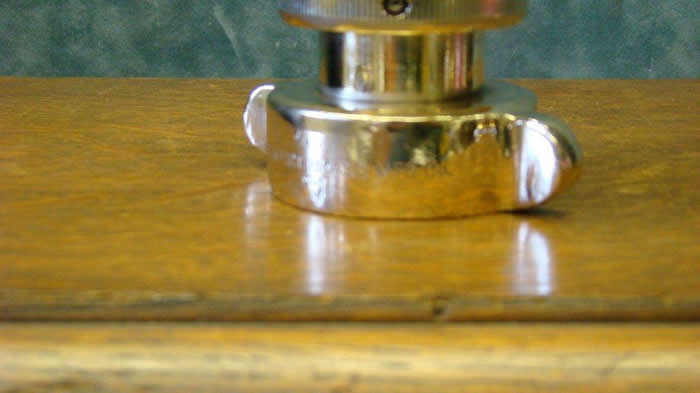 Elkhart 1937 Brass Fire Nozzle Restored. This is a vintage "Mushroom"
head style all brass fire fighting nozzle as made by the Elkhart Brass Company of Elkhart, IND.
It has a patent date of 2,089,304 and has been disassembled, cleaned, buffed, color hi-lited, and polished.
It measures 5 1/2" long and the hose end ID is 1 7/8". It is for display only and would make a great paper weight
for the fire fighting memorabilia collector.
List Price---------------------------------------------------------------$119.95