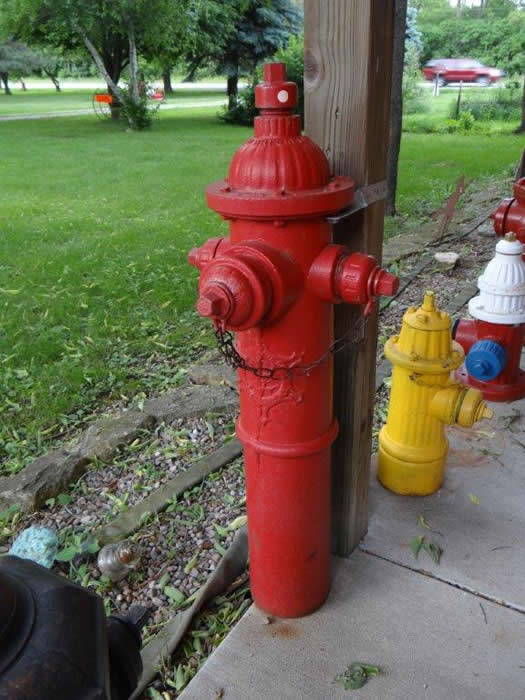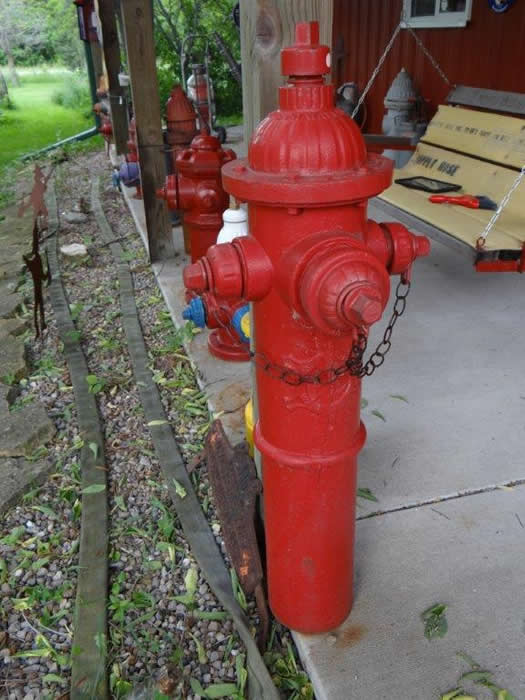 Eddy Valve Company above ground Fire Hydrant section painted Red.
Furished with two 2 /12" & 1 smaller steamer connection, complete with caps .
Very ornate and has Eddy's logo designs are on both sides.
It is an older restoration with a few paint scratches & in field weld marks.
Measures 48 inches high and would be perfect for ground burial.
List Price-----------------------------------------------------------------$295.00