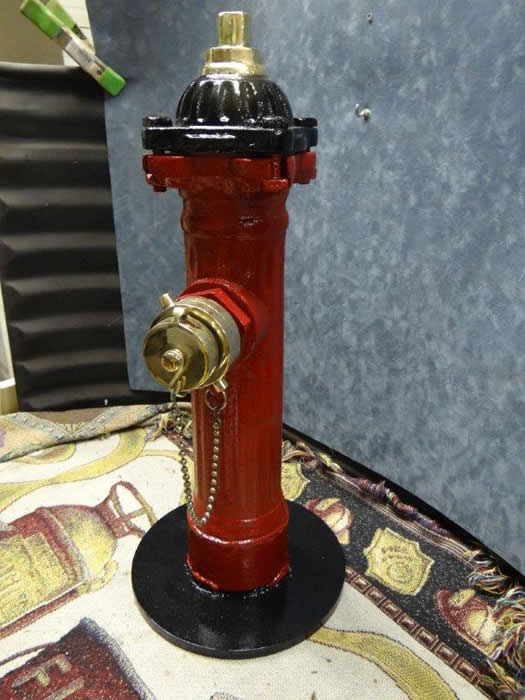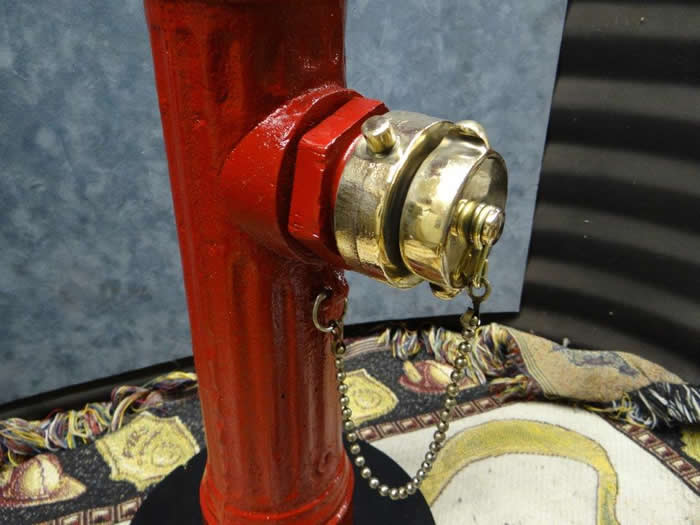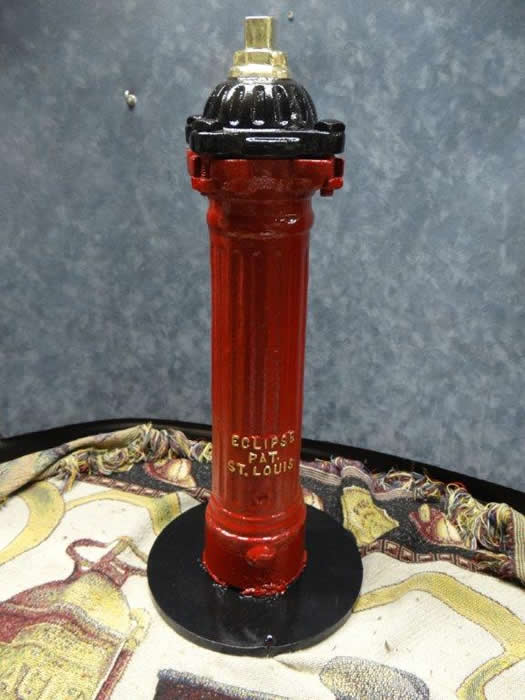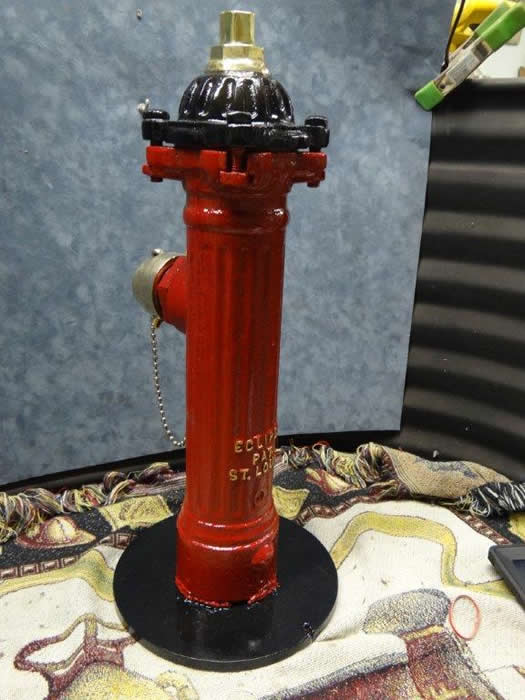 Eclipse Single Port Fire Hydrant restored as noted in photos. This has a single 1 1/2 inch port with brass cap & chain.
It was manufactured in St. Louis, Mo. It has been welded to a round steel support base also as seen in photos.
This is not a working hydrant but for display only. It stands 23 inches tall.