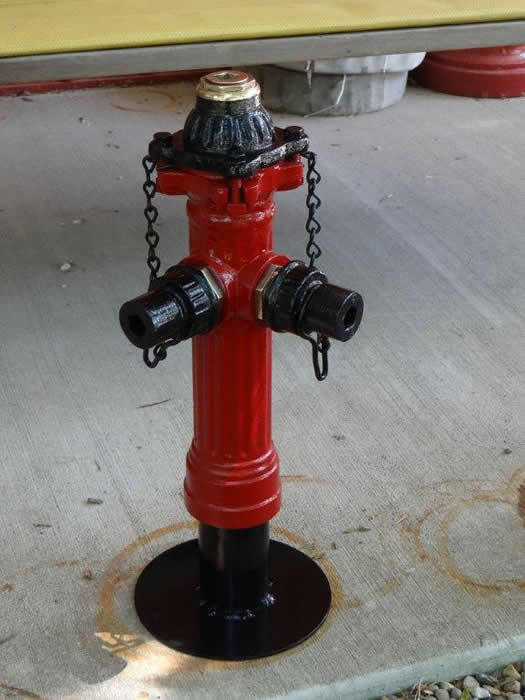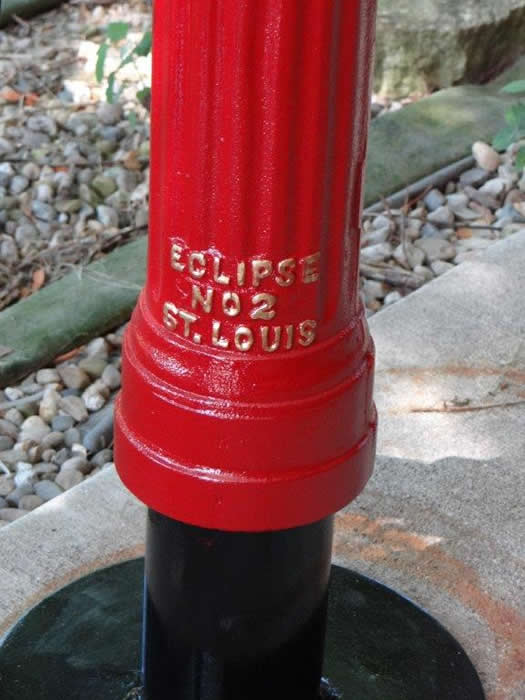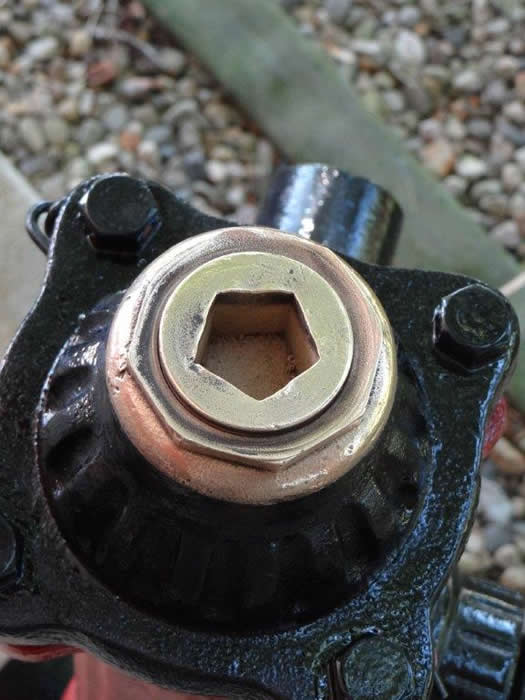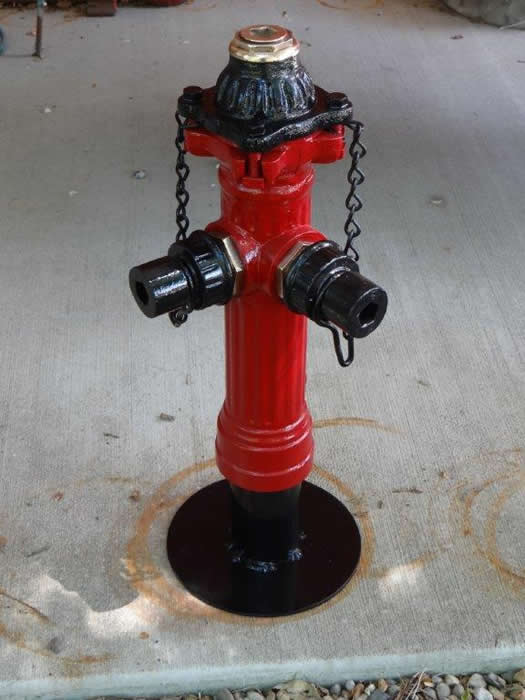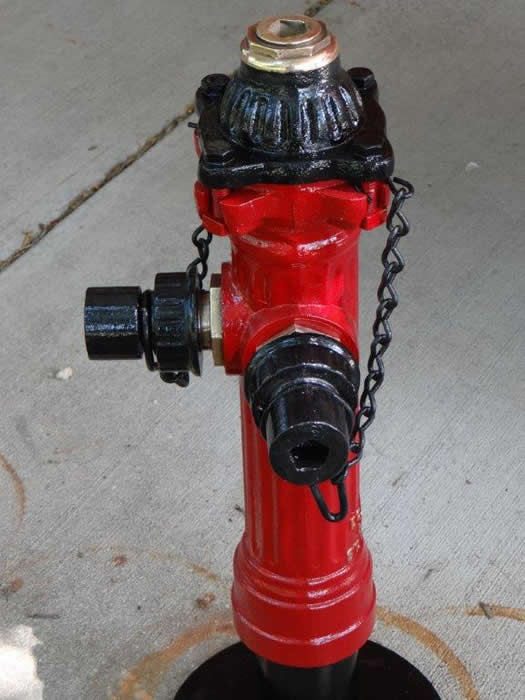 Eclipse No. #2 Fire Hydrant (above ground only) with two 1 1/2 inch fire hose connections.
It has been sand blasted, primed, painted with Rustoleum Red & One Shot Black enamels, and color hi-lited.
It stands 27 inches high and has a trunk diameter of 5 inches and the steel base is 10 inches in diameter.
This is the first Eclipse I have seen with factory "female"
shut-off and cap connectors as seen in photos.