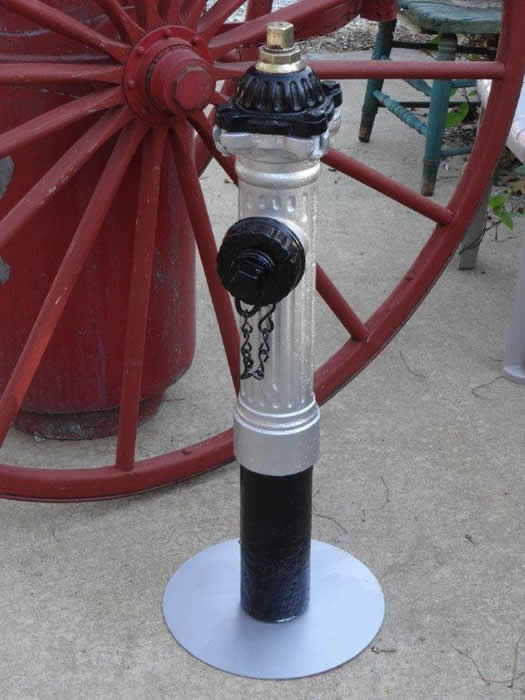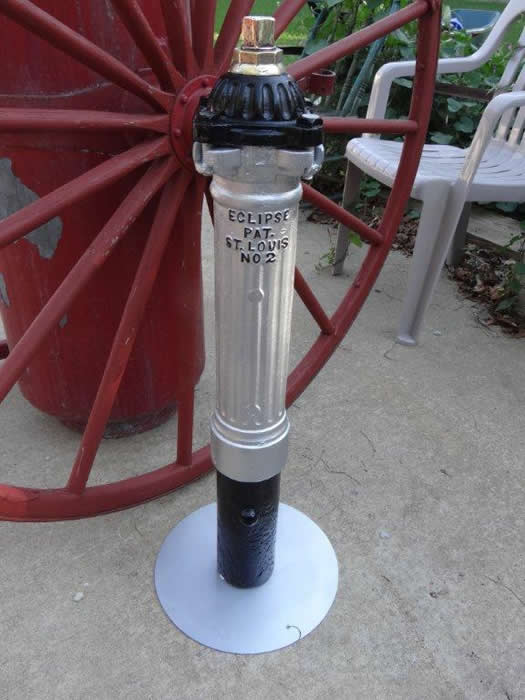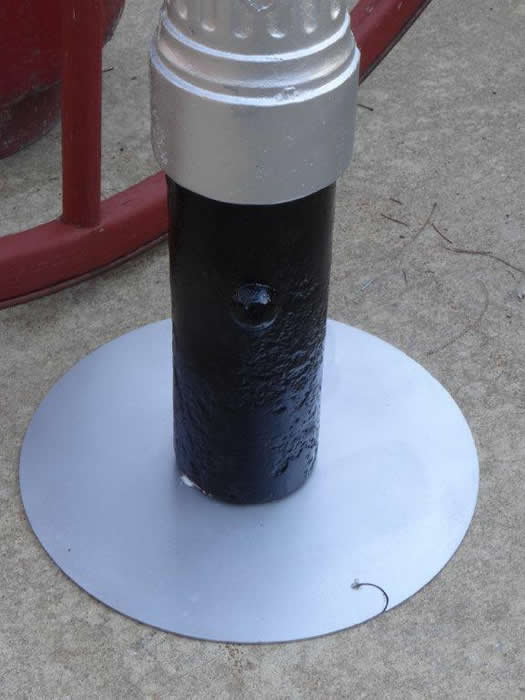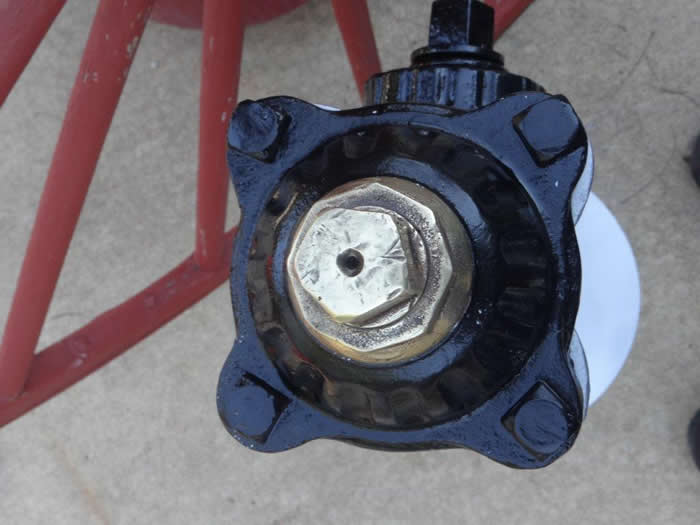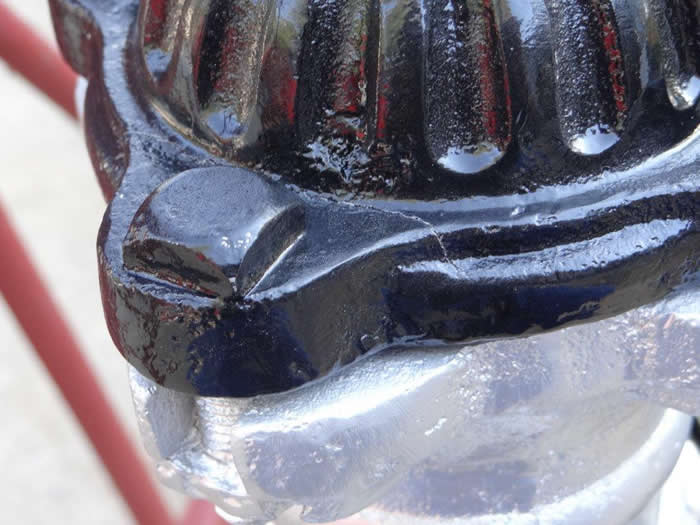 Eclipse Antique No.#2 Flush Fire Hydrant with removable Floor plate as seen in photos.
It could be also put in the ground if desired. It has one 2 1/2 inch hose connection on it with a cap.
It stands 32 inches high x 12 inches at the base. It has been blasted, primed, and painted with Rustoleum paint.
These small hydrants are very difficult to find anymore and would make a great gift for the firefighters "mangave" or outside patio.
It has a minor casting crack on the top of it as noted in the photos.
* Local Pick-up only