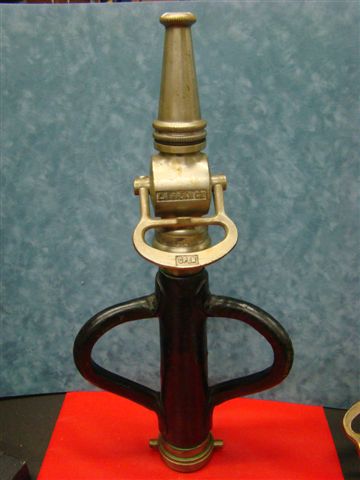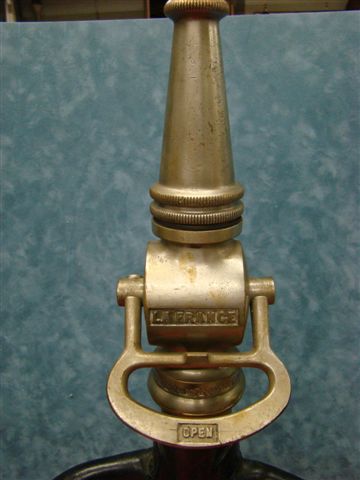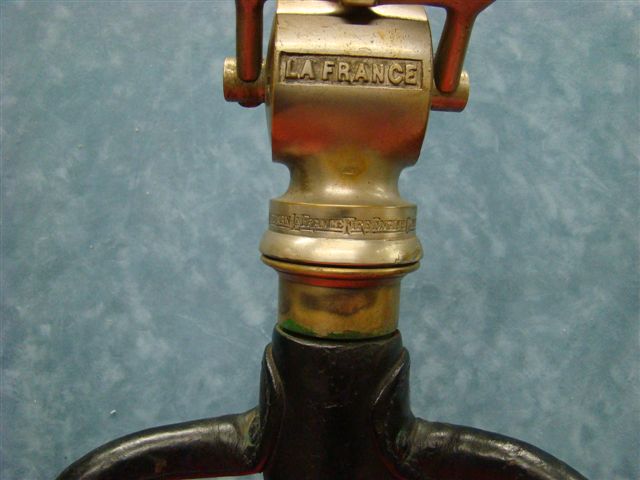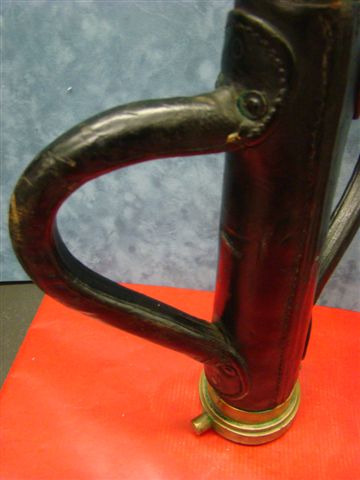 Early leather wrapped American LaFrance 2 1/2" engine fire nozzle in
original nickel plated condition. Pat Date July 15th, 1917. This is the
first one I have ever had in stock with the leather wrapped handles. I
believed it came out of New York. The nickel plating is faded a little & has
a little green paint on it as seen in the photos.