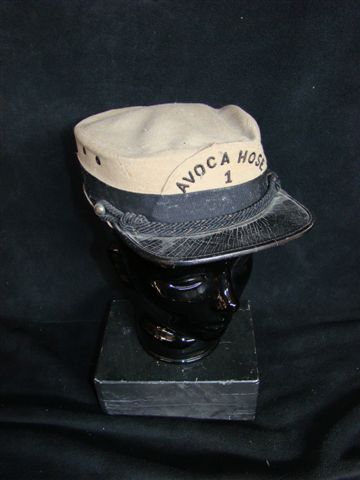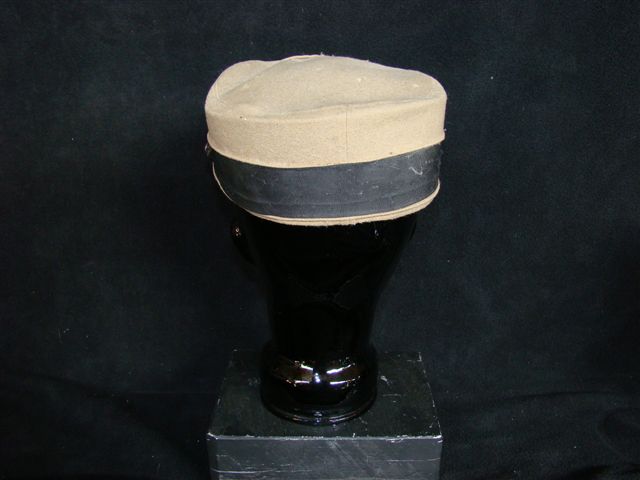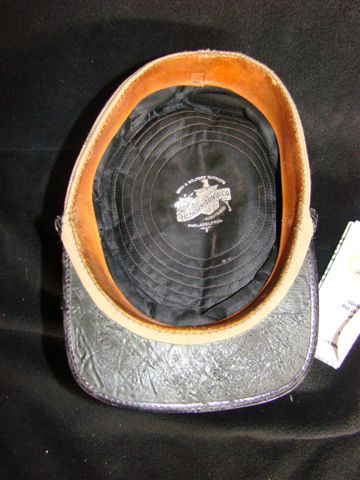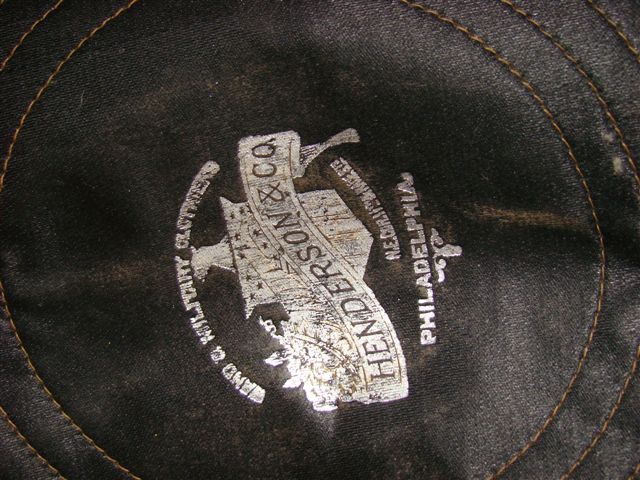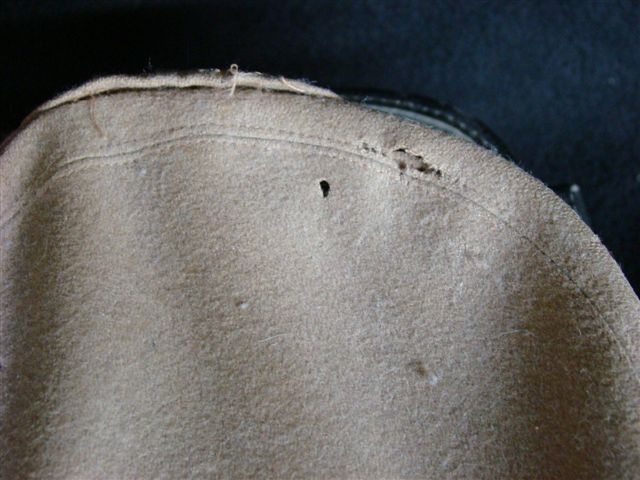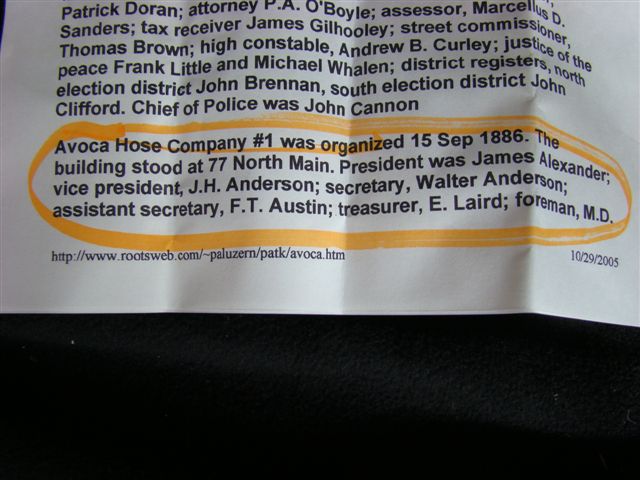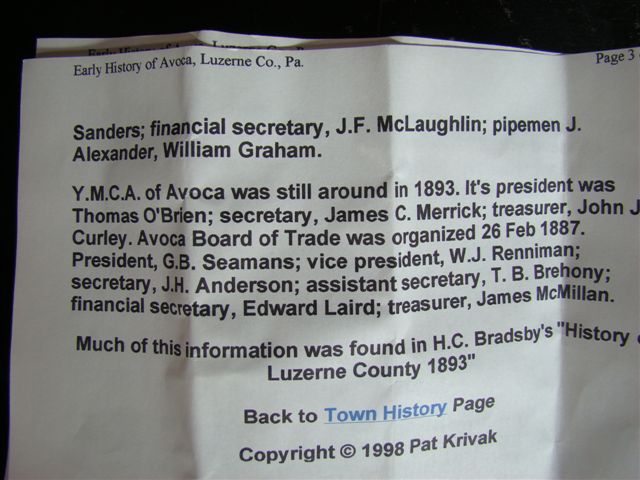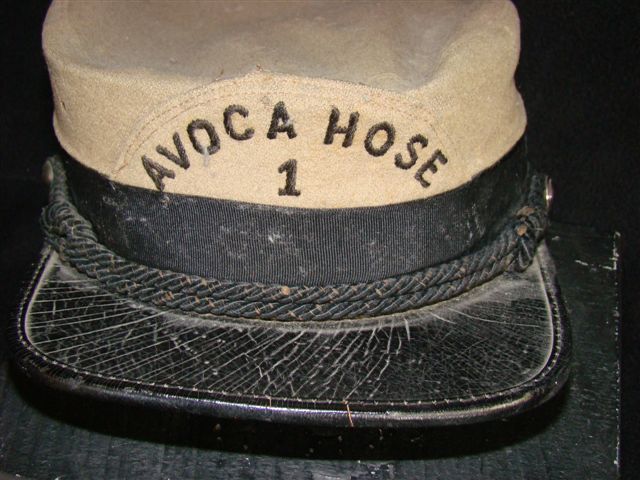 Early Fireman's Parade or Dress Hat from the Avoca Hose Company #1 of
Avoca, New York. The hat was manufactured by the Henderson Company of
Philadelphia. It is in good original condition with only a couple of small
"moth" holes in the top as seen in the photos. It is of a very early style
and unique "tannish" color. I would say it dates back to the 1800's.