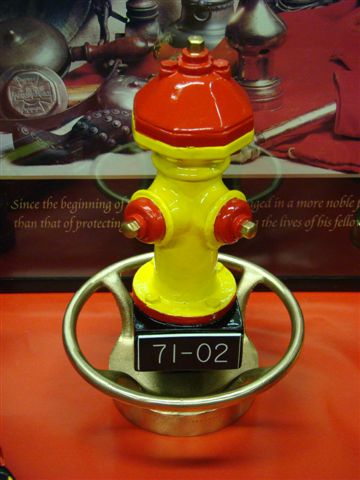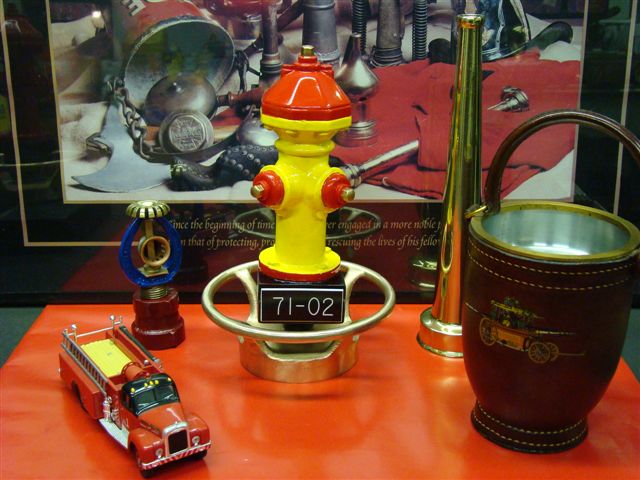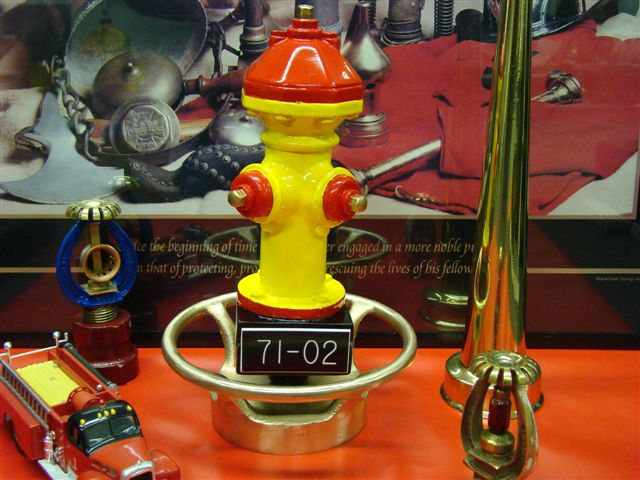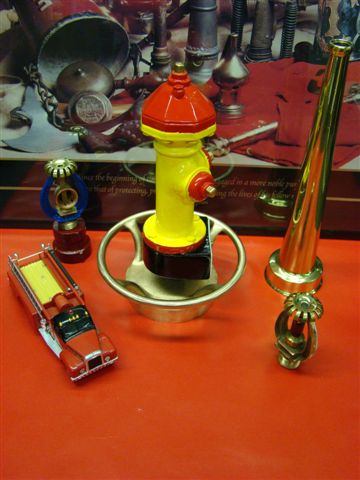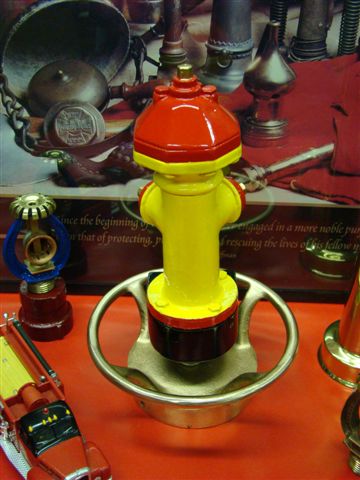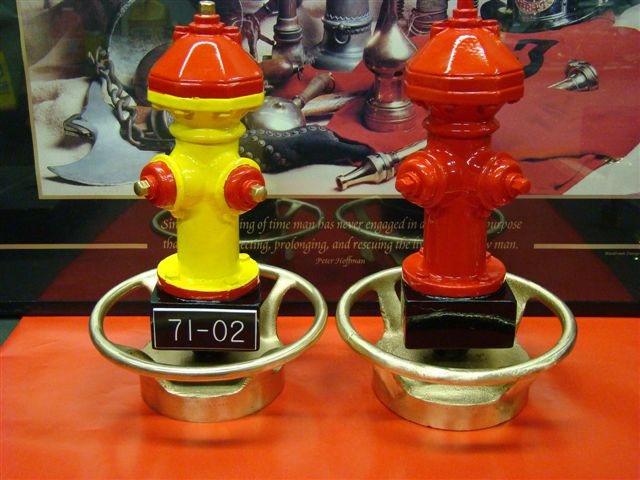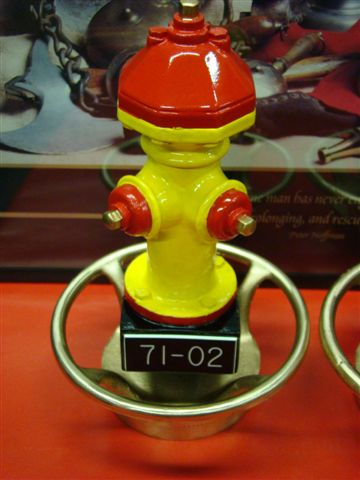 Custom Made Fire Hydrant Trophy. Available in a variety of colors.
Optional Black Acrylic Tag (2 1/4" x 1") available for additional cost).
These Hydrant Trophies are mounted on vintage solid brass fire extinguisher
caps. They stand 9 1/2" tall and the base is approx. 6" in diameter. Each
one is custom made and no two are identical. A really neat table top item
for the Fire Chief or fire memorabilia collector.
Please email for pricing & delivery time.
Tell us what you are looking for.