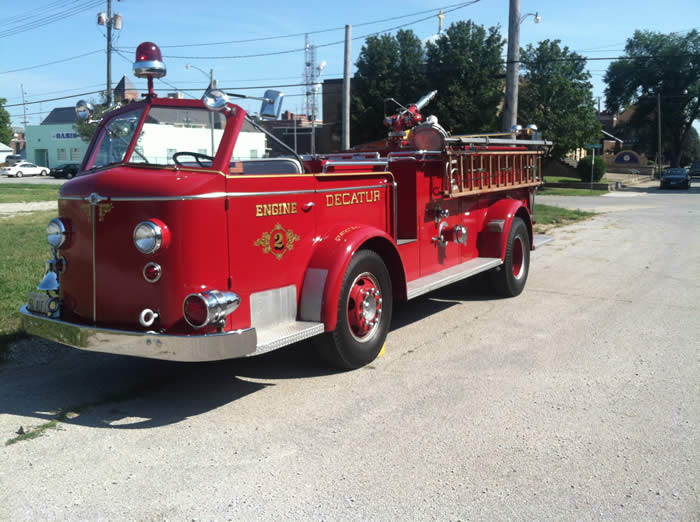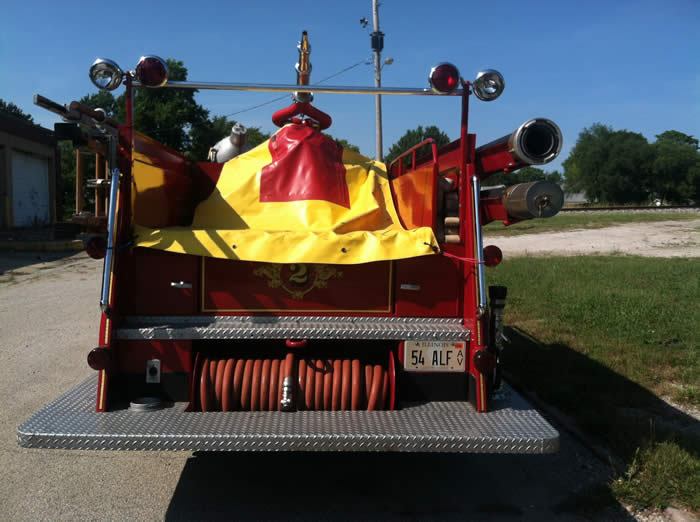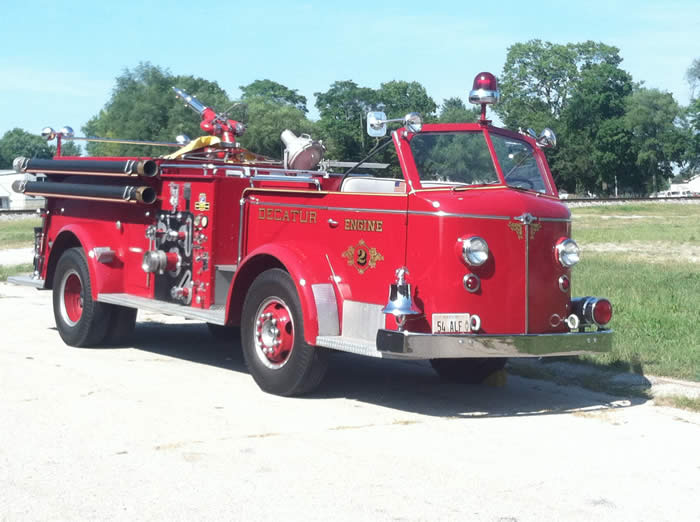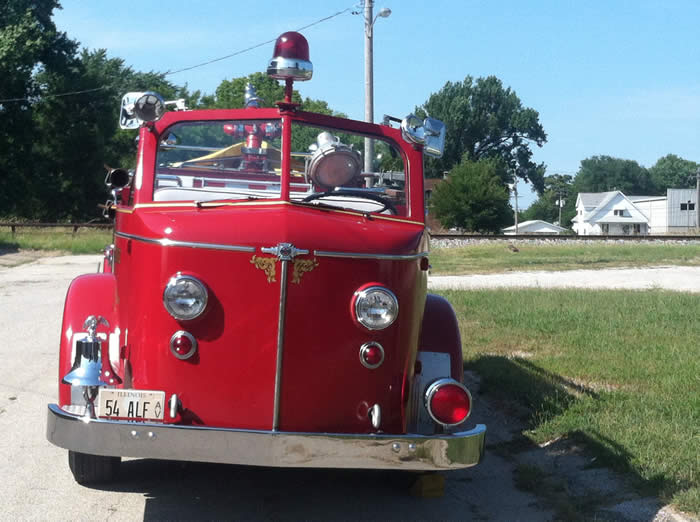 FOR SALE
1954 American LaFrance 700 Pumper
Dan Brintlinger is offering his 750-gpm pumper for sale.
4-speed manual transmission
Detroit 653 diesel engine
Federal model 17 beacon light
Sirenlite combination
Chrome bell
Additional equipment includes folding attic ladder, ground ladder; 2 lengths hard suction; 6 lengths 2 ½-inch
hose; booster reel and hose;1 ½ pre-connect line; nozzles; deck gun, carpet in the hose bed; hose bed cover;
many other quality extras. A "must see" rig! Runs great!
This rig is ready to parade. Always garaged while owned by Dan. This is a classic ALF 700 !
A bargain asking price of $10,000.00. Call Dan at (217) 422-8571 (H) or (217) 620-1640 (C)
Apparatus can be seen in Decatur, Illinois