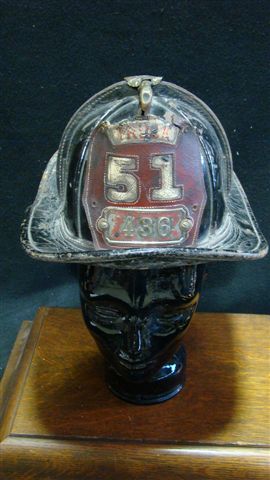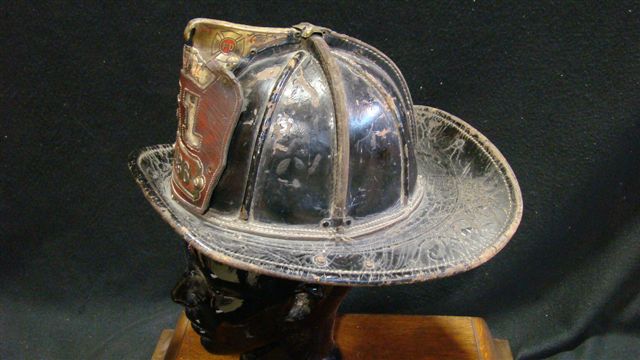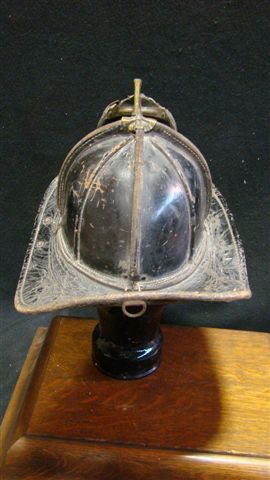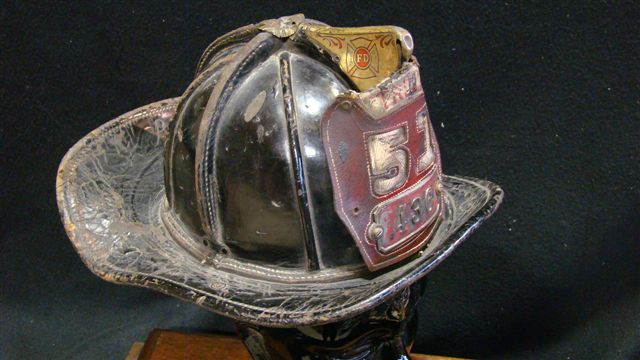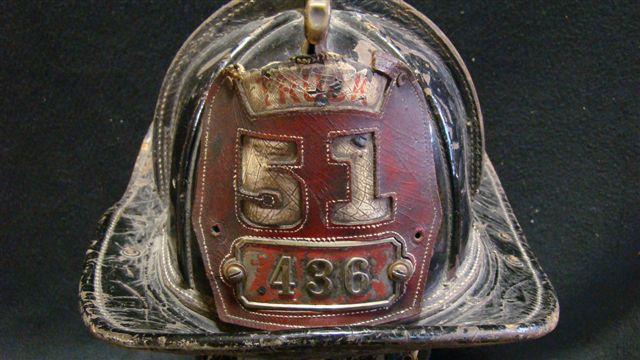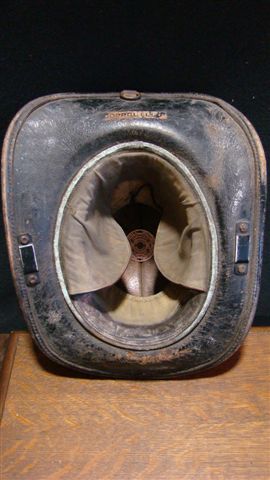 Chicago Leather Fire Helmet (All Original). This a great CFD Original
fire fighter's Cairn's Leather Fire Helmet with original Truck #51 leather
front and original brass fireman's ID #436. AS per photo's this helmet has a
lot of "Fire Fighting Character". Appears to be 1950-60's vintage. It is a
size #7 and complete. Very rare to see these helmets complete with original
shield & brass number plate. Please contact us with any other questions.