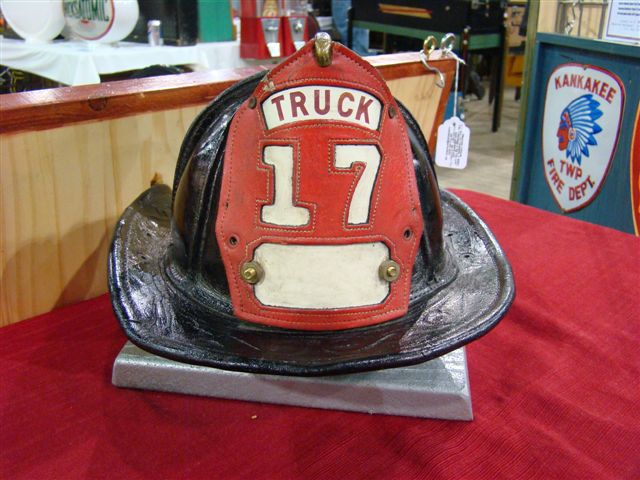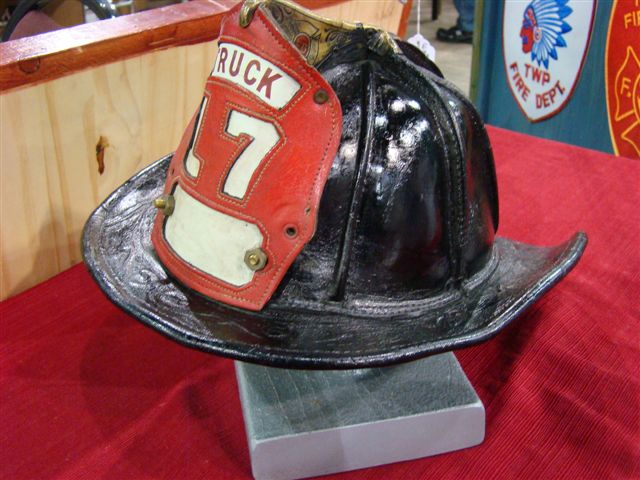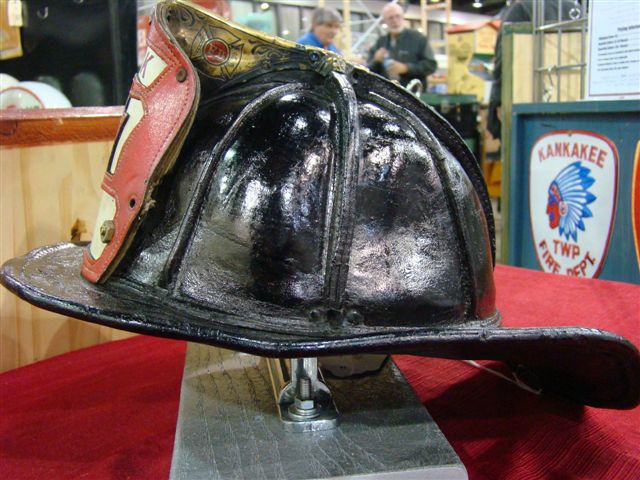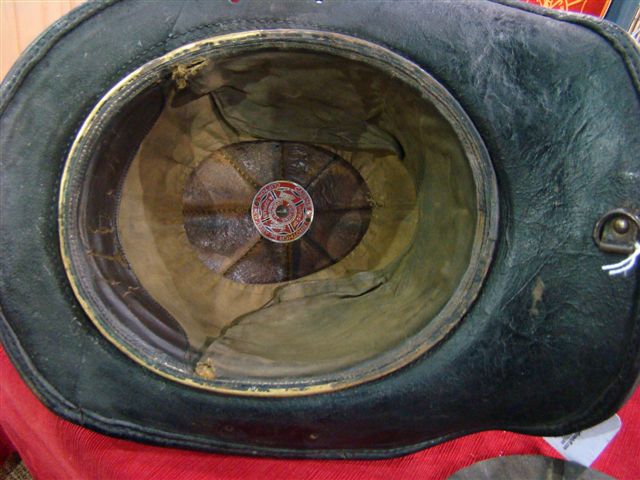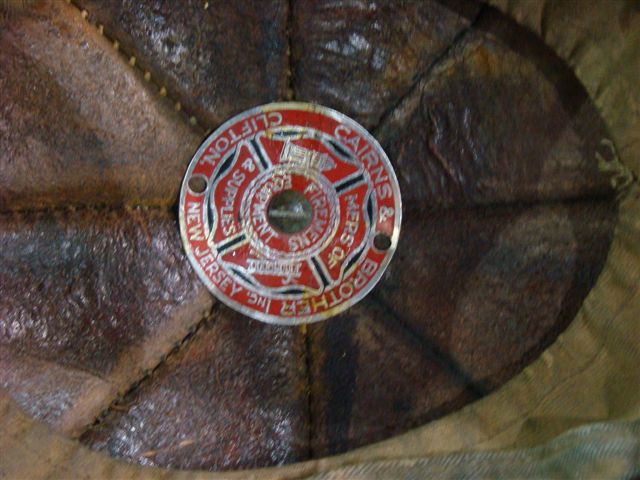 Chicago Fire Helmet originally from a retired Chicago Fireman's estate. I
have just taken this in on a trade from a customer of mine who had cleaned
and repainted it as seen in photos. I have added a original CFD "truck 17"
shield from my collection since the helmet did not have the original shield
on it. The following information on this helmet was provided by a relative
of the original owner. "This firefighter came on the job in the early 1950's and retired
after the "Strike" at which time he was assigned to the inspection bureau.
He participated in the "Green Hornet Trolley Car" tragedy and the more well
known "Our Lady Of Angel's" School Fire Tragedy.