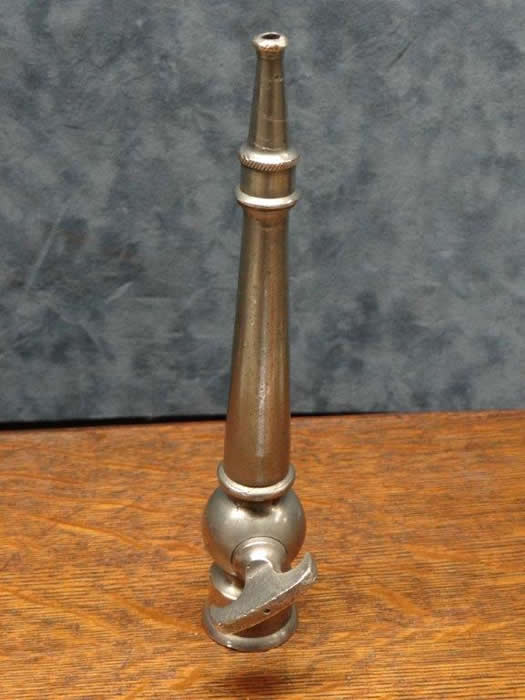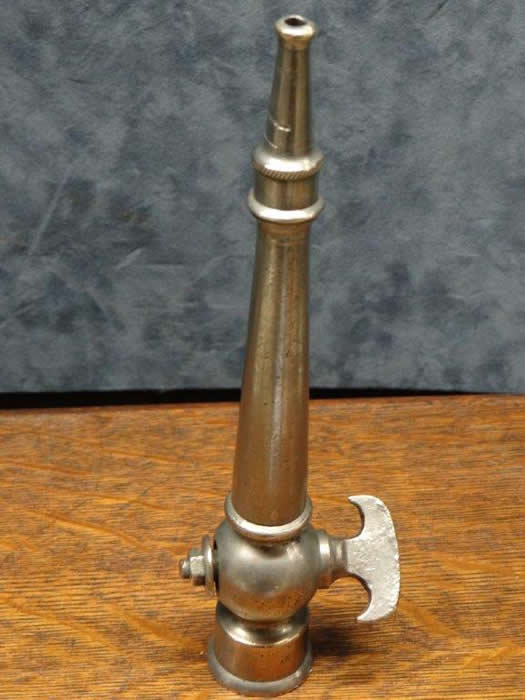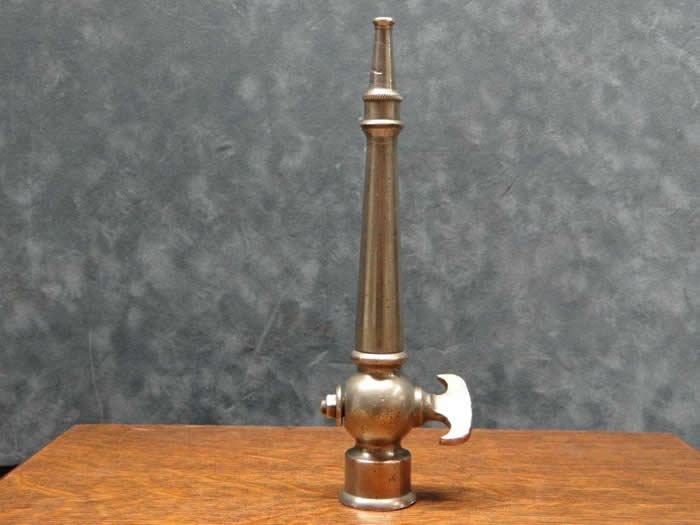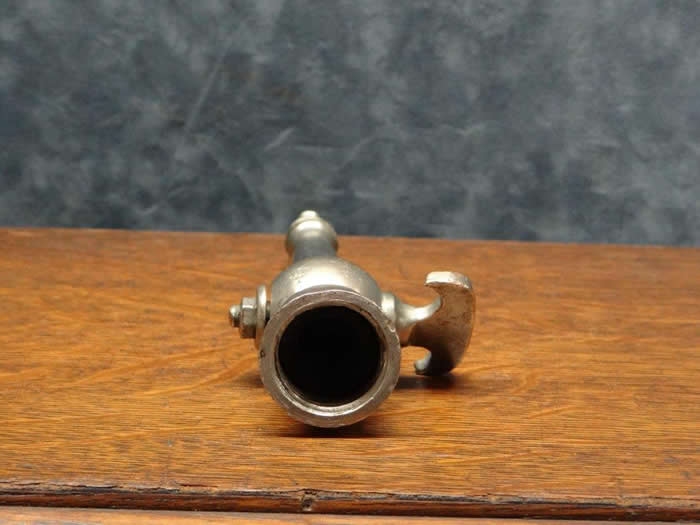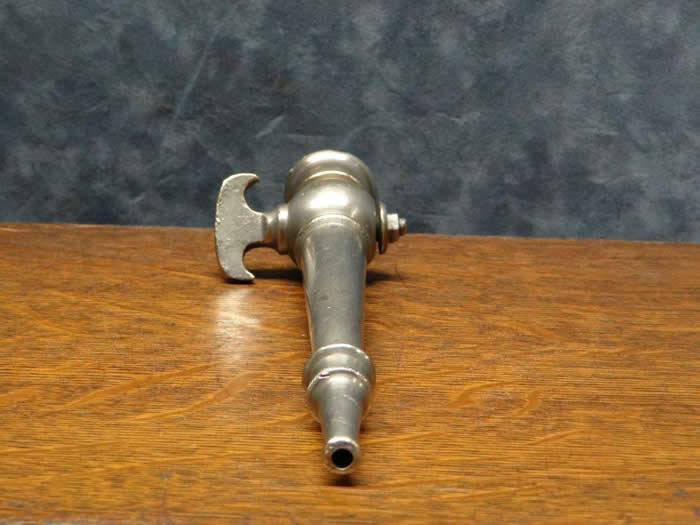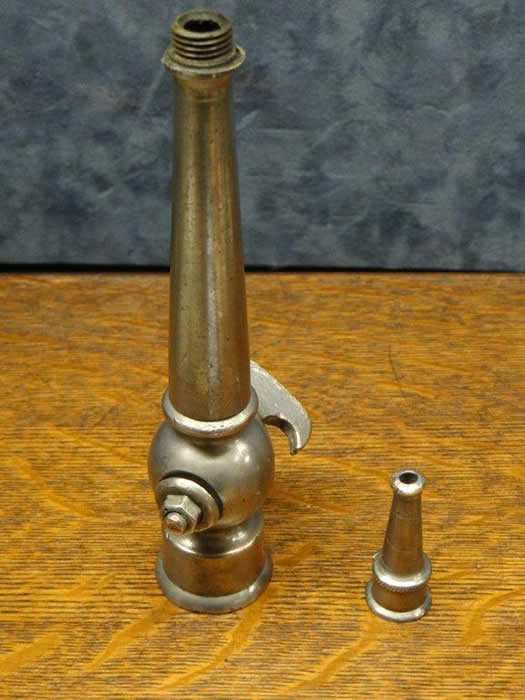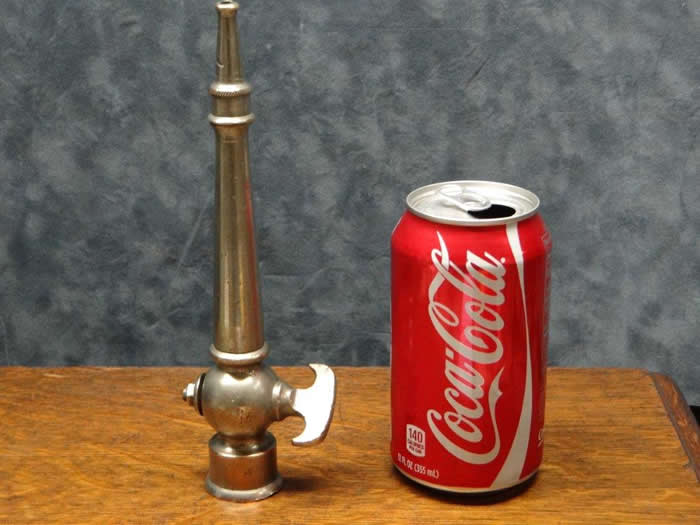 Chemical Tip Nickel Plated Fire Nozzle from the late 1800's or early 1900's. It has a great Nickel Plated over brass patina to it.
It has no markings and measures 8 inches long x 3/4" hose thread pattern. I have never seen a nickel plated chemical before.
There is some plating loss in the usual areas as seen in the photos.