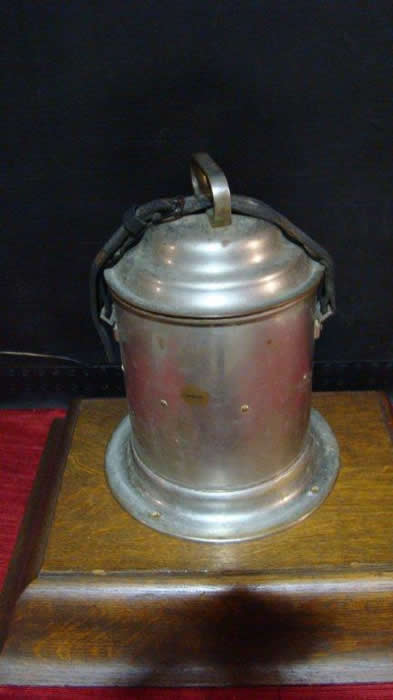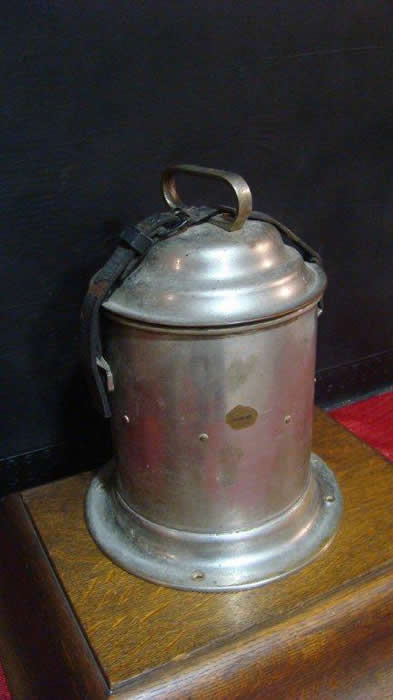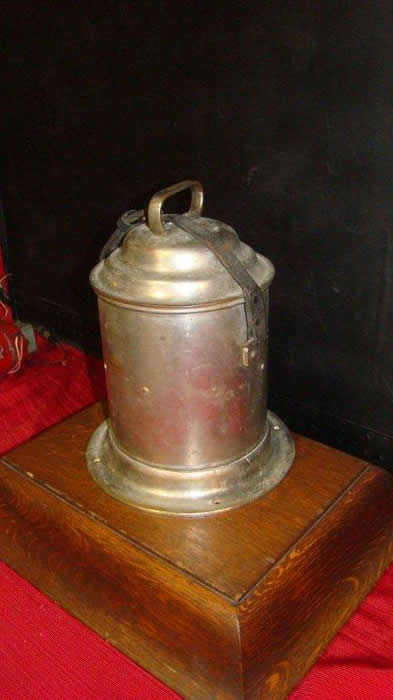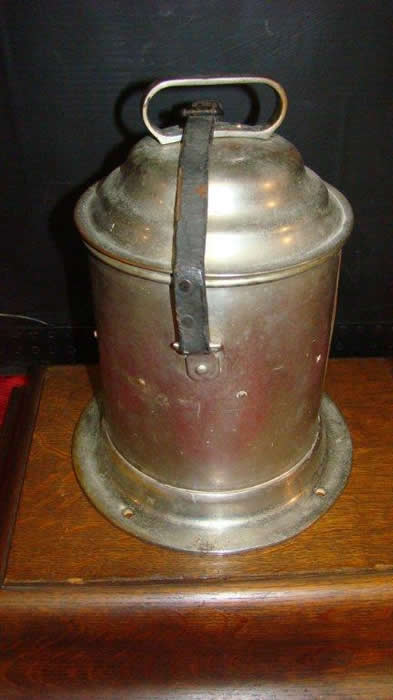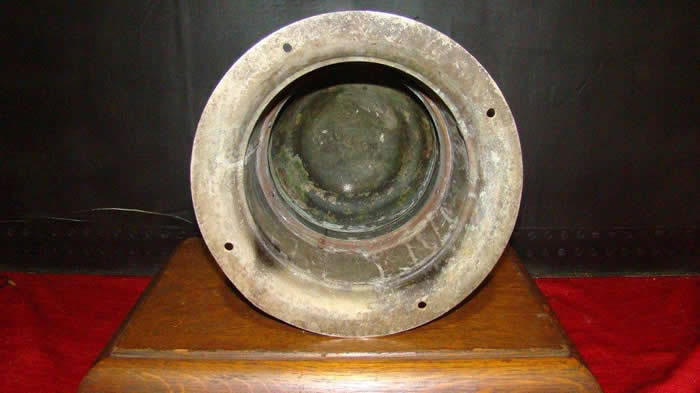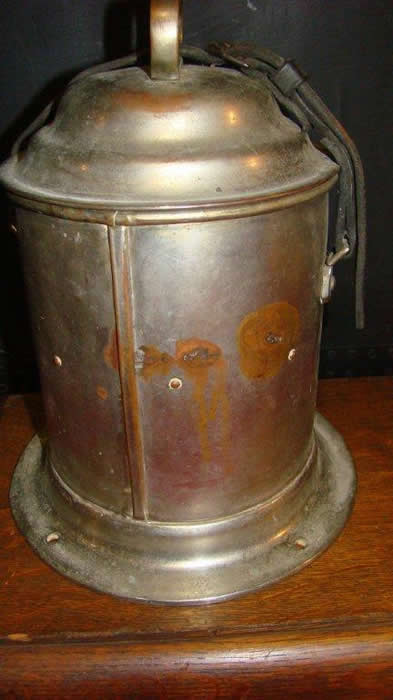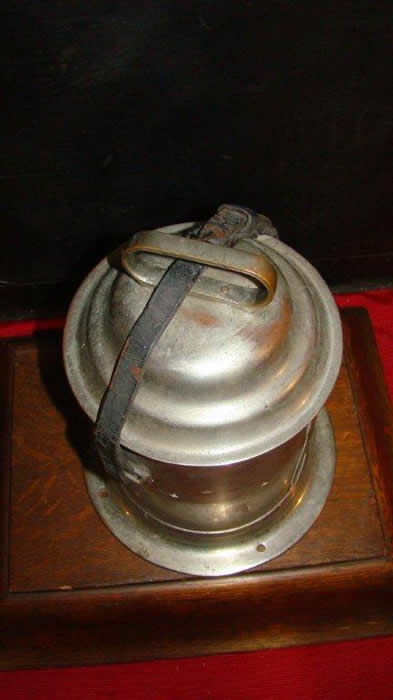 Chemical Container for Early Fire Apparatus Vehicle. This is a nickel
plated copper/brass container complete with handled lid, original leather strap, and drilled flanged base. It measures 7 inches in diameter, 12 inches high, & 9 5/8 inched at the base. It is in original as found condition with some minor plating missing as seen in photos.
Seller said it came off a early steamer engine. No markings on it.