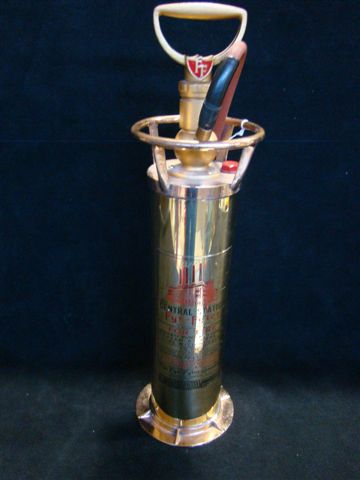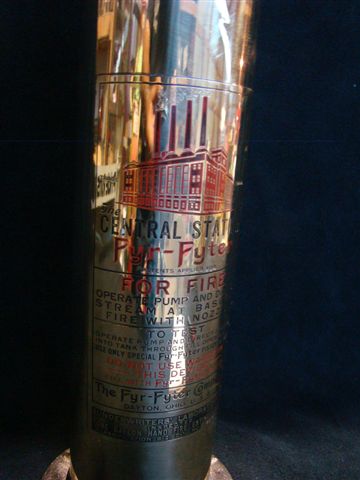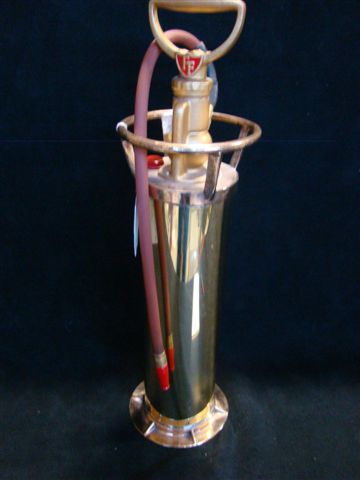 "Central Station" Restored Brass Carbon Tet Hand Pump Style Fire
Extinguisher as Manufactured by The Fyr-Fyter Fire Extinguisher Company of Dayton, Ohio.
This unusual Fire Extinguisher measures approx 25" tall x 6 1/2" in
diameter at base and has been buffed and lacquered. It is in good condition with a few minor
imperfections as seen in photos. This extinguisher has a really neat solid
brass label depicting a multi-story factory on it. These are very rare.