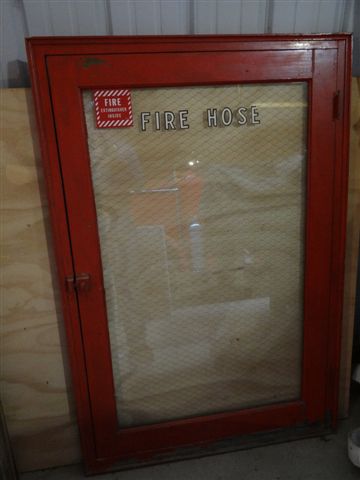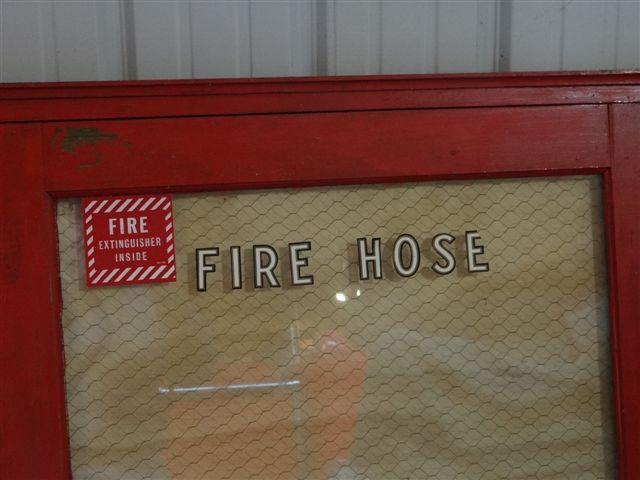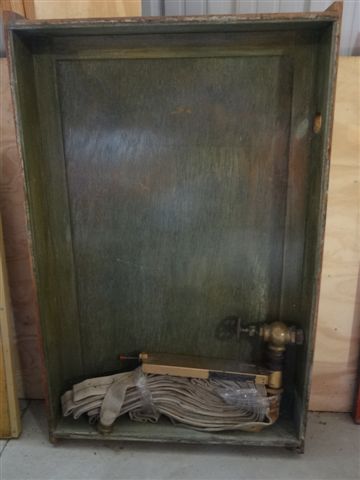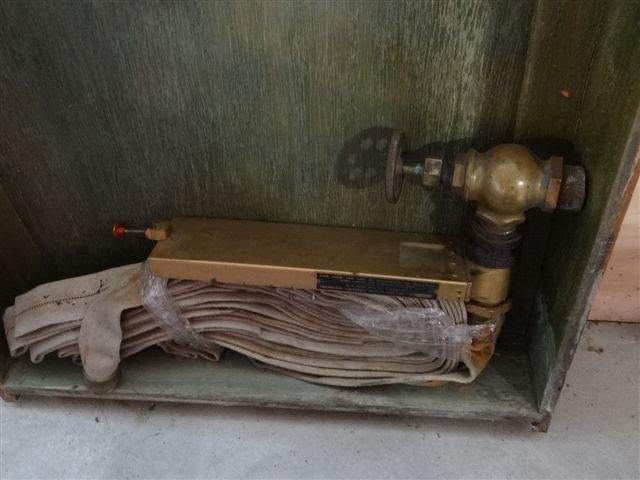 Antique Oak recess type Fire Hose Cabinet in original as found condition complete with in wall cabinet measuring 52 3/4" high x 33 1/2" wide x 6" in depth,
Red painted oak framed door with wire type safety glass, measuring 53" high x 36" wide, & "FIRE HOSE" lettering.
And interior fire hose with rack, brass fire nozzle, and brass shut-off valve, all original.
This Fire Hose Cabinet came out of a Joilet., IL public building.
List Price-----------------------------------------------------------------------$395.00 (pick-up only)