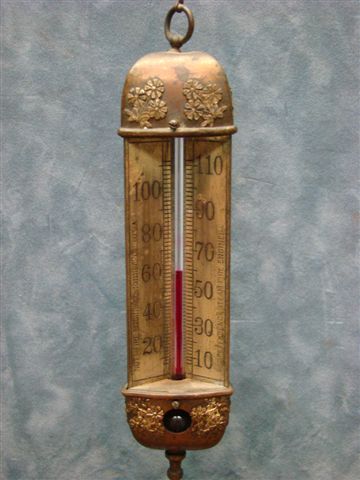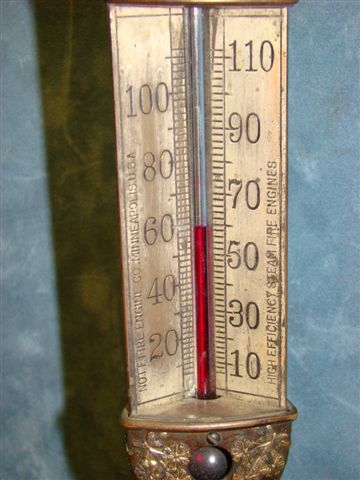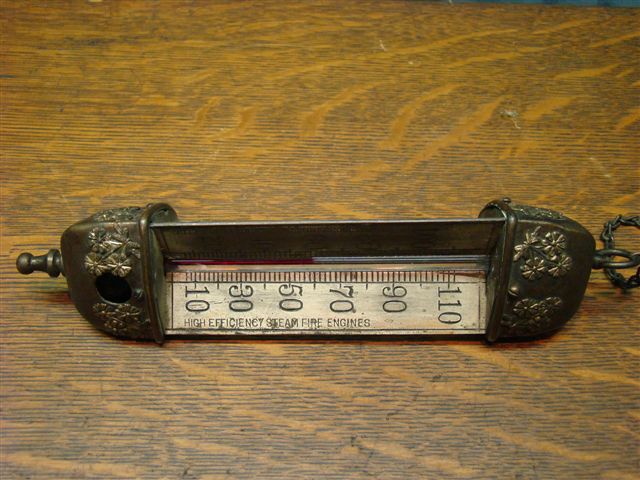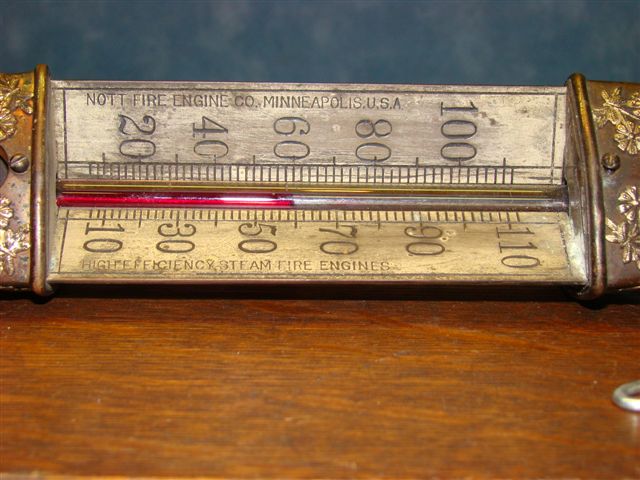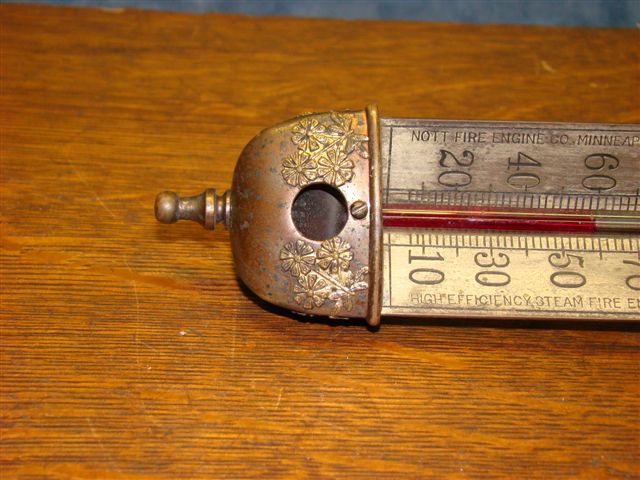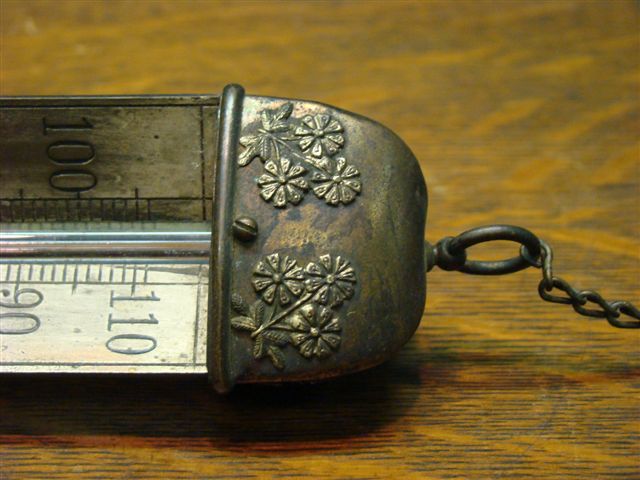 Antique "Nott Fire Engine Company" Advertising Three Sided Copper / Brass
Outdoor Thermometer with "Victorian" period ornamentation. The Nott Company
of Minneapolis produced very early Steam Fire Engines. The advertising on
the three sides reads the following; "Nott Fire Engine Co. Minneapolis, USA"
& "High Efficiency Steam Fire Engines". This unusual piece appears to be
from the late 1800's. It measures 8 inches long x 1 7/8 Inches wide on each
side. It is in a "as found" not restored condition and still functions as
seen in photos.