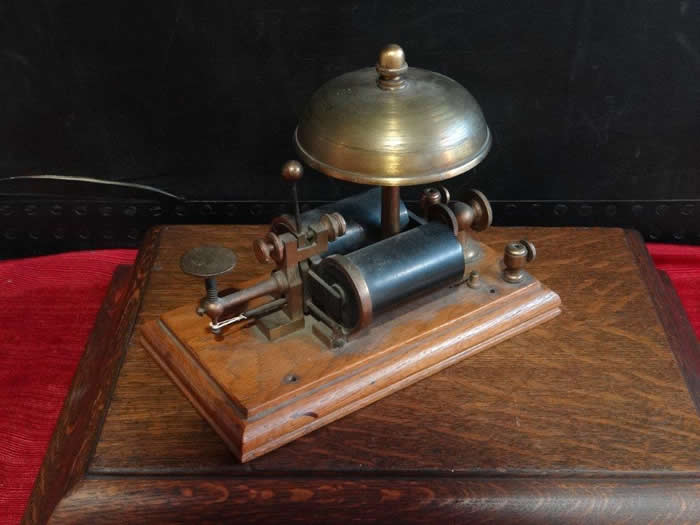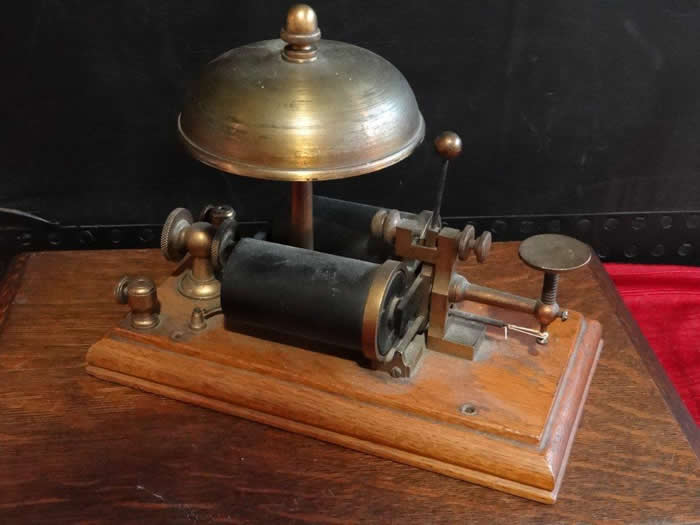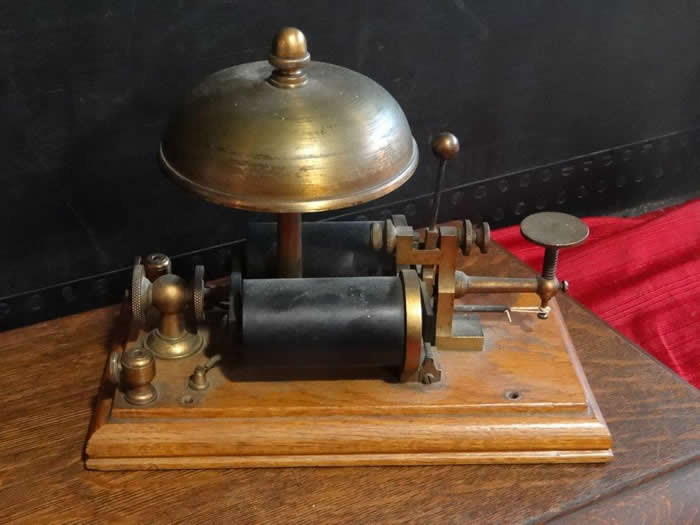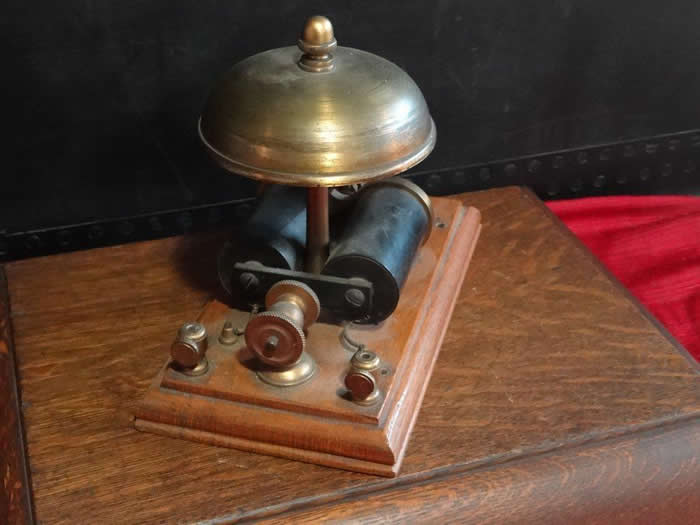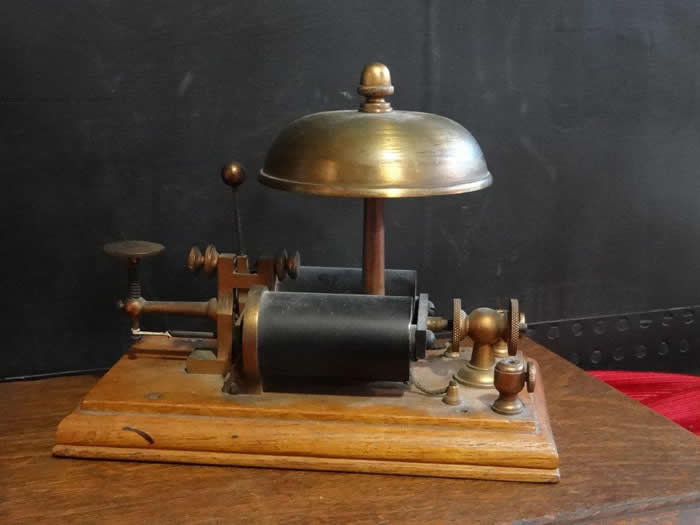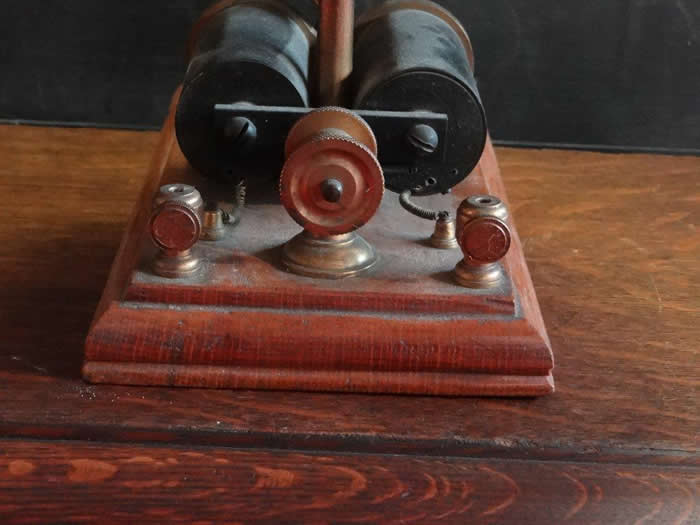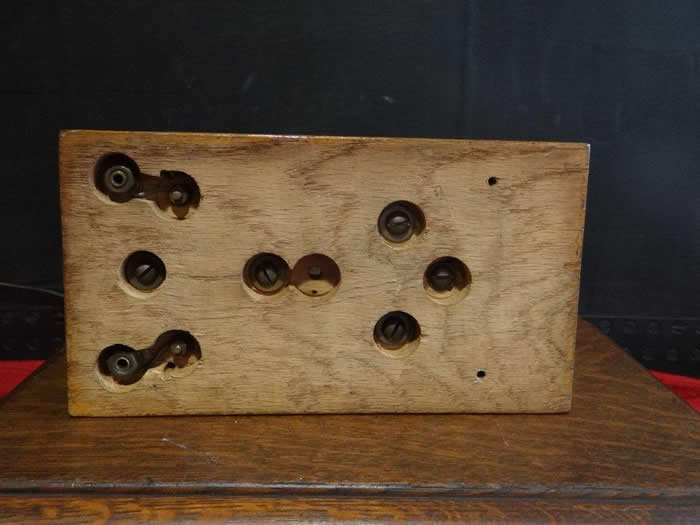 Antique Gamewell Firehouse Telegraphic Fire Alarm Bell or "Tapper" out of the Milwaukee Fire Department.
These were used to alert the communication center that a street corner fire alarm box had been activated.
They tapped out the "box" code while activating fire house gongs and other registering devices in the city wide system.
It is very good original condition and mounted on it's original oak base, as seen in the photos.
It came form a retired Milwaukee firefighter's collection, It measures 9 1/2 inches long x 5 1/8inches wide & 7 1/2 inches high.
The brass bell is 4 5/8 inches in diameter.