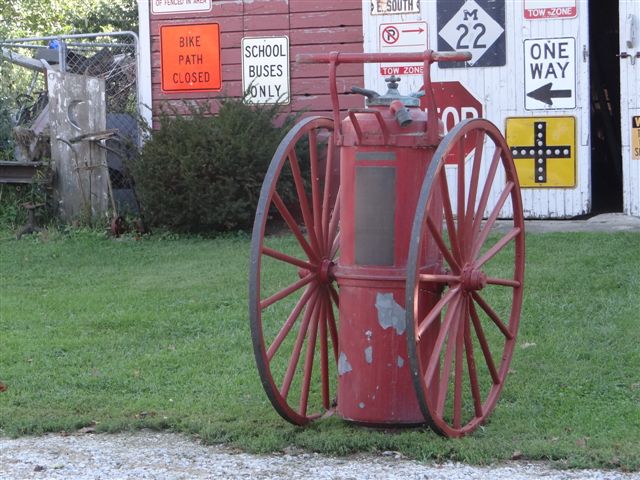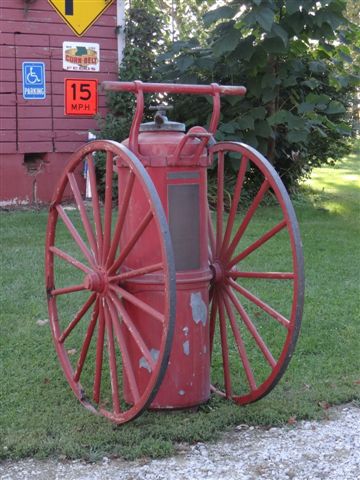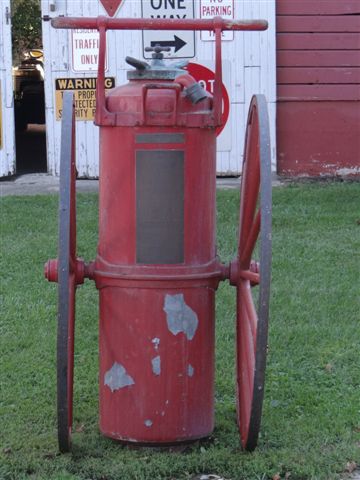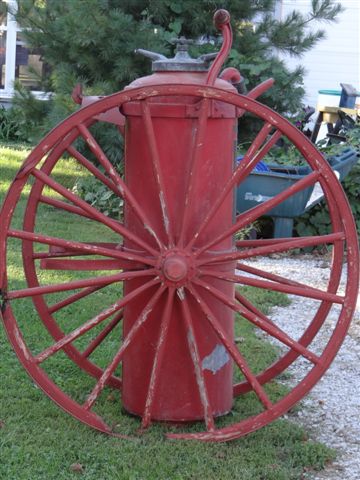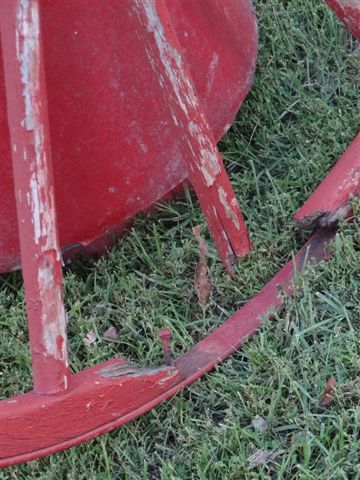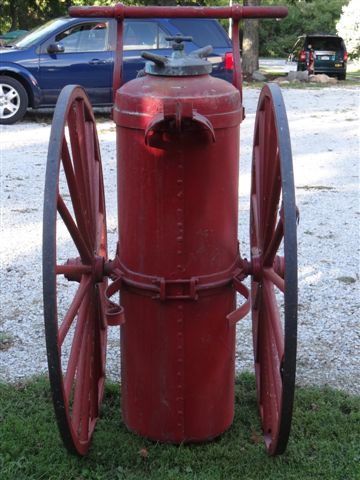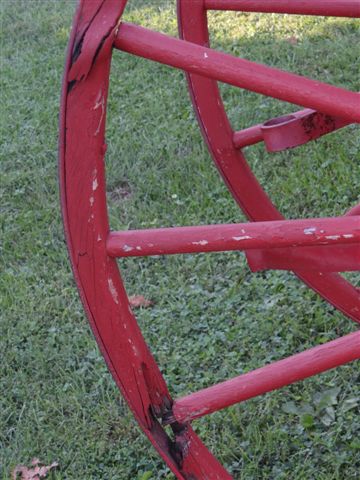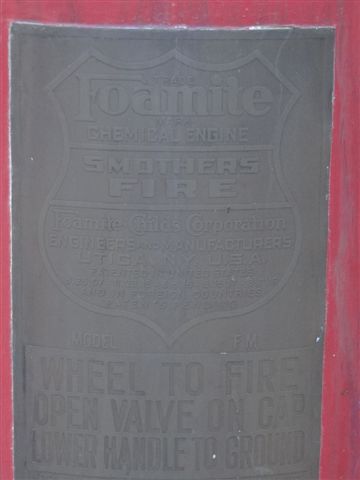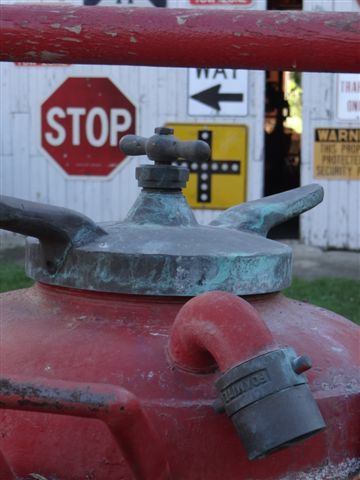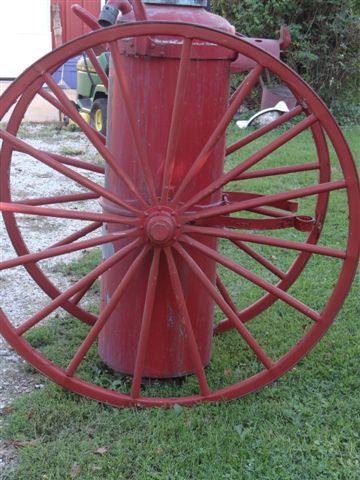 Antique Foamite Wooden Wheel "Chemical Engine" made by the Foamite-Childs Corporation Engineers & Manufacturers of Utica, New York.
These were large capacity Fire Department or Industrial Soda Acid Fire Extinguishers. The patent dates range from 6-25-07---3-11-19 (1907-1919). The instructions on the brass front plate says "Wheel To Fire, Open Valve on Cap, & Lower to ground". This would mix the sulfuric acid inside tank bottle with the soda water in the tank and provide pressure from a chemical reaction. The extinguishing agent would then be pushed out the tank connection to the hose & nozzle. I believe this Foamite extinguisher was made before American LaFrance purchased and started making them. The wooden wheels measure 50 inches in diameter and the extinguisher is 32 1/2 inches wide x 61 inches high. The 1 1/2 inch hose & nozzle is missing. The unit is in as found condition with paint chipping, a small piece missing from the hose bracket, and the wooden wheels need restoration as seen in photos. This unusual fire extinguisher make a great restoration project and is priced accordingly.
Local pick-up only, unless other arrangements are made before purchase.