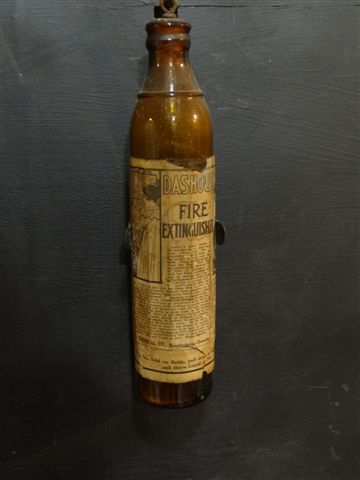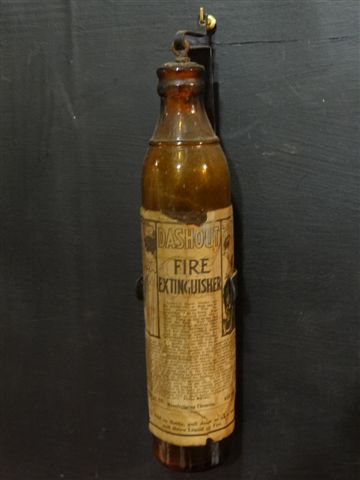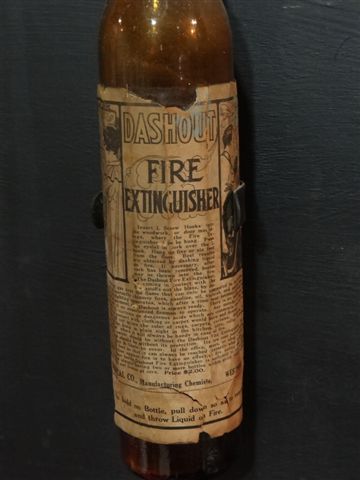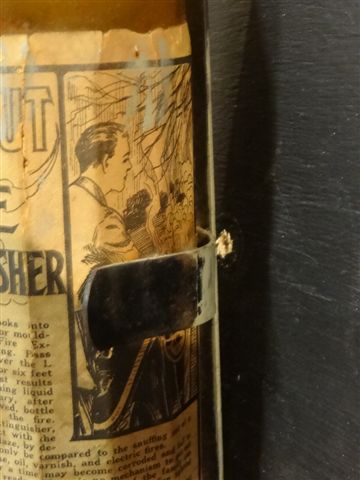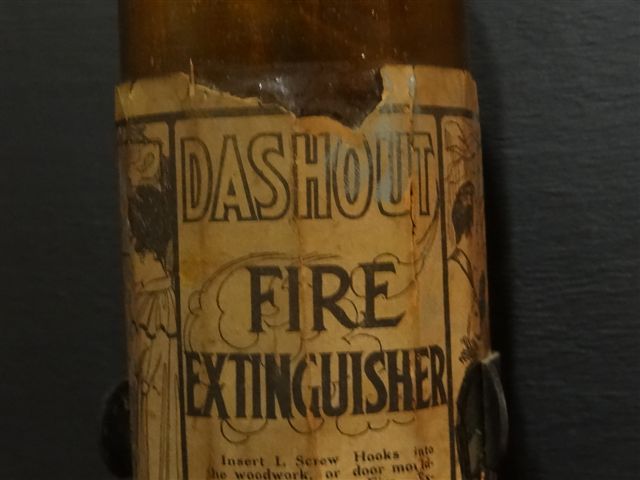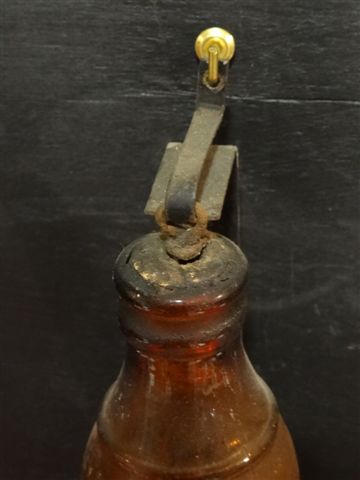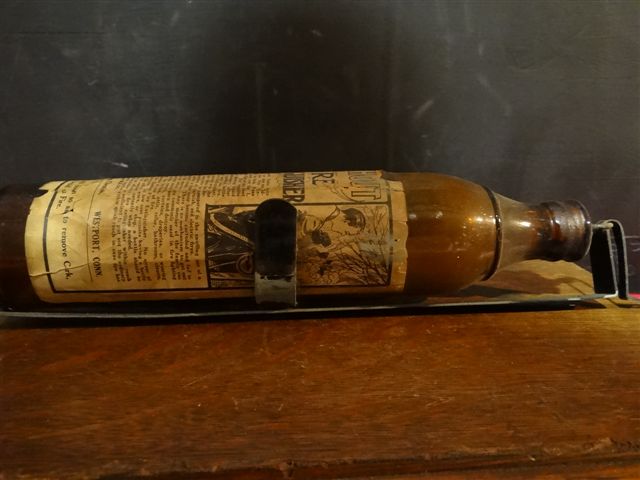 Antique "DashOut" Glass Bottle Fire Extinguisher with paper label and the original metal wall hangar.
It was manufactured by the Esco Chemical company of West Port, Conn.
The brown bottle measures 10 3/4 inches tall x 2 3/8 inches in diameter.
It is in as found condition, a little dirty & paper label in fair condition, as seen in photos.
This is the first one of this type that I have seen. It appears to be early 1900's vintage.
List Price-----------------------------------------------------$125.00