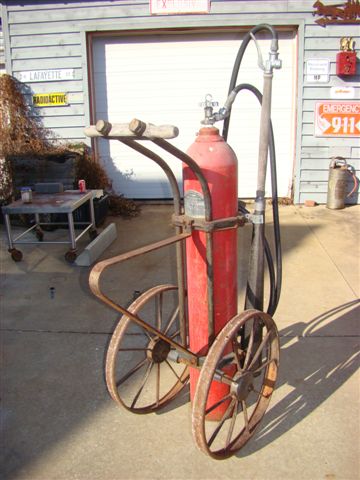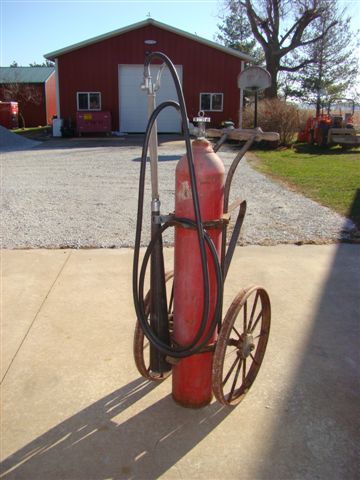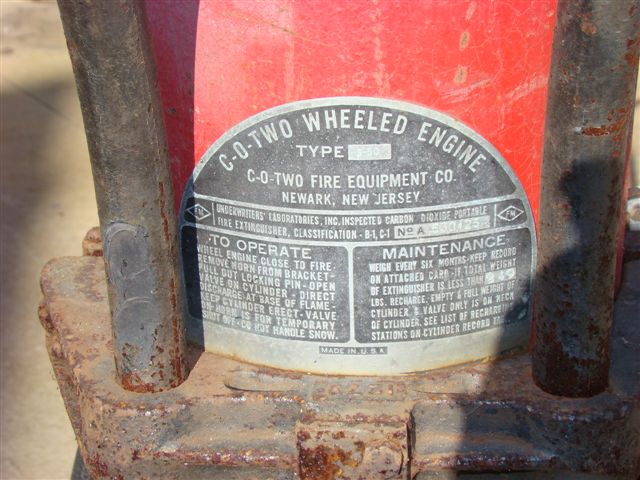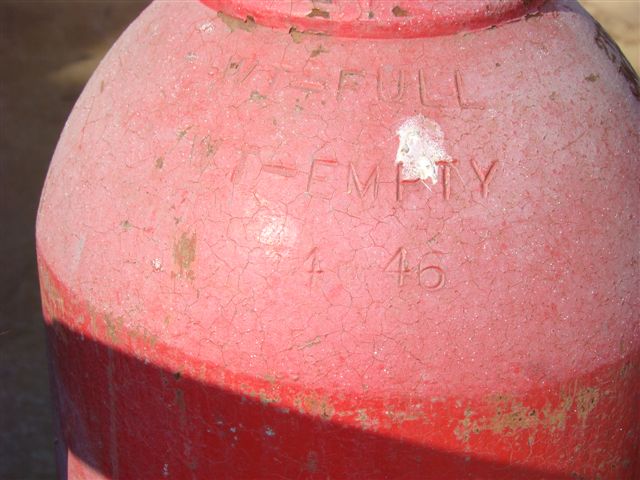 Antique CO2 Fire Extinguisher on two wheel cart. This is a World War II
vintage large size extinguisher in original as found condition. It was
manufactured by the C-O-Two Fire Extinguisher Company of Newark, New Jersey.
It is a NO. A630425, classifcation B-1, C-1. The tank is first stamped 4/46
and last stamped 4K-84. It is not in useble condition but would make a good
static display. It measures 56" high x 20" wide and has 24" diameter steel
wheels. And it is heavy. Located in Kankakee Illinois. Pick-up Only.