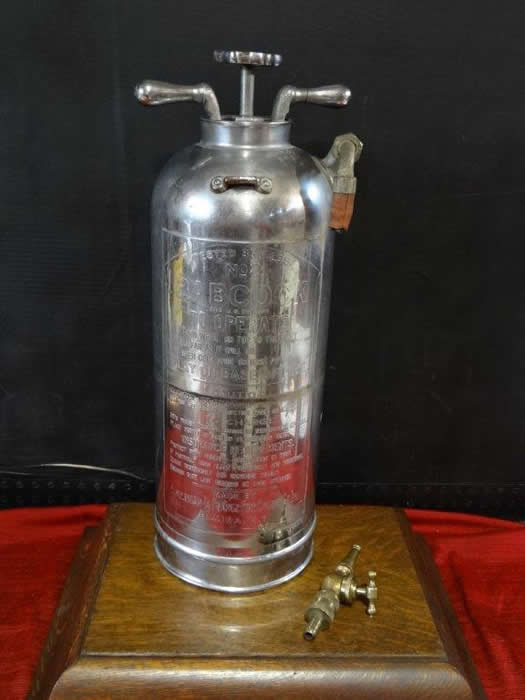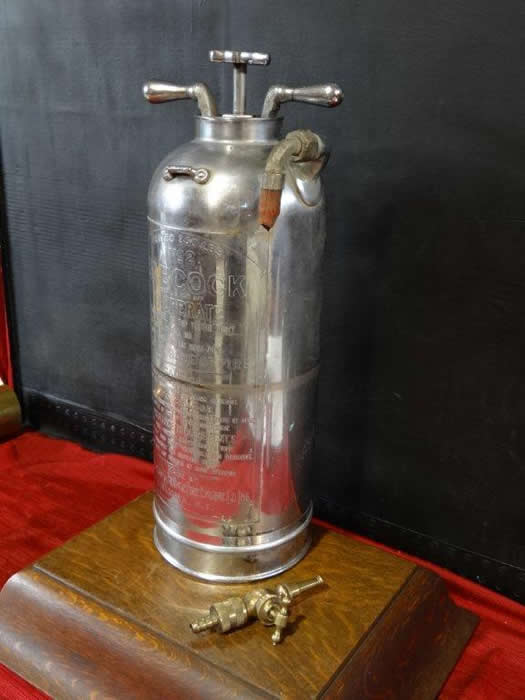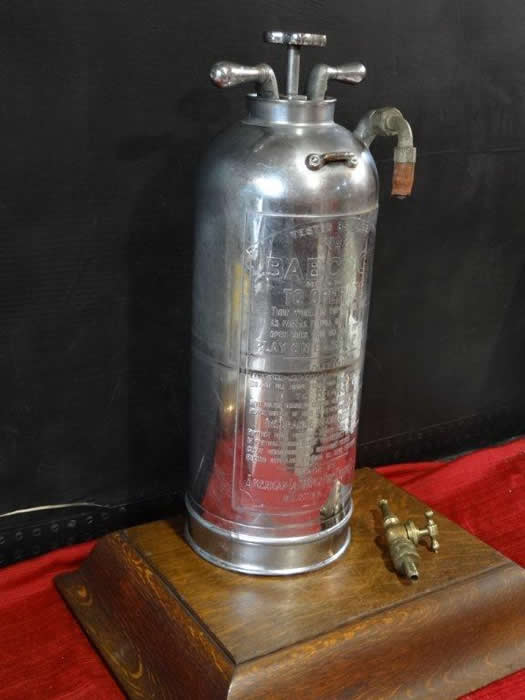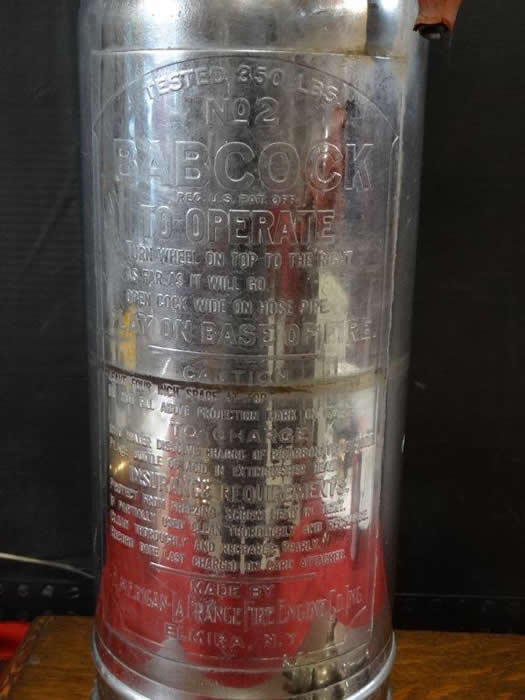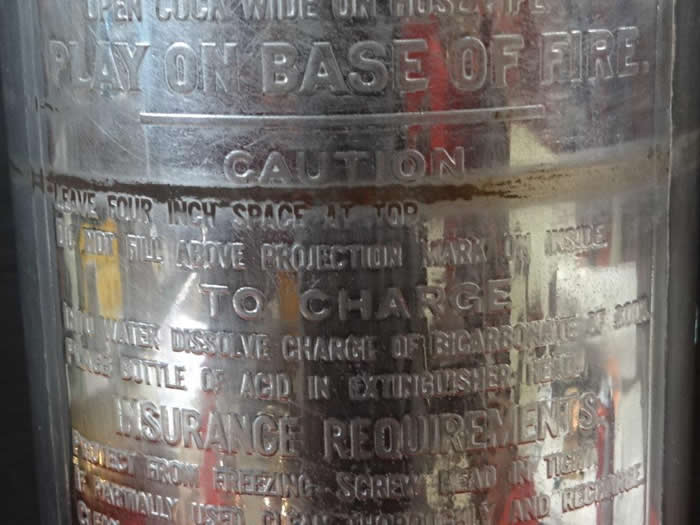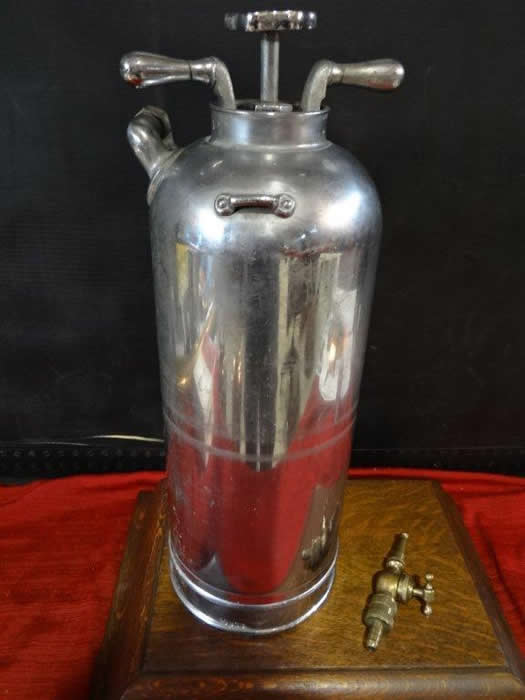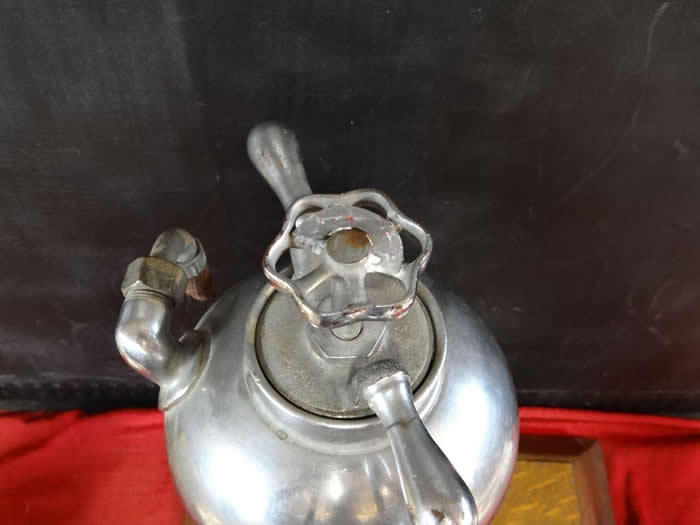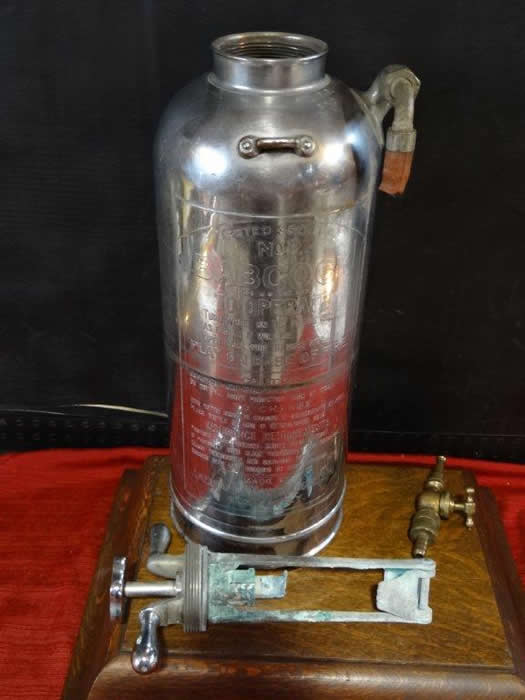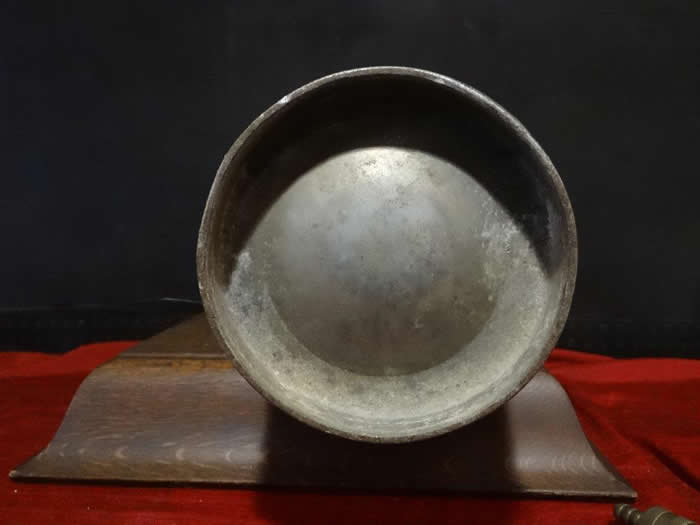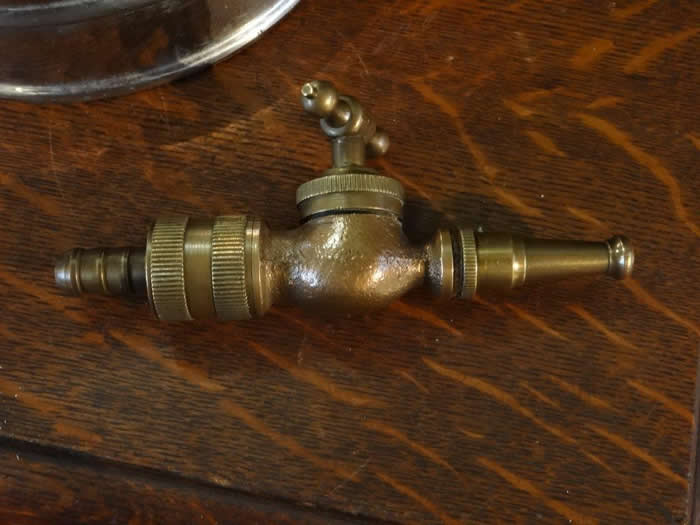 Antique American LaFrance Babcock No. 2 Soda Acid Apparatus Fire Extinguisher used on early 1900 fire engines. It measures 20 1/2 inches tall x 7 1/4 inches in diameter.
It is in good original condition and complete with the hand operated discharge nozzle. It is missing the rubber hose & inside glass acid bottle as seen in the photos.
It has a few small dents and a "wear" ring around the middle of it where it has been touching the vehicle holder during it's engine life. It is stamped with a fire department identification.
Please contact us with any additional questions.